Whether you just love sesame oil and can't get enough of it, or you're just looking to use up that last bit from the bottle before it goes rancid, here is a collection of over 35 sesame oil recipes for you to try.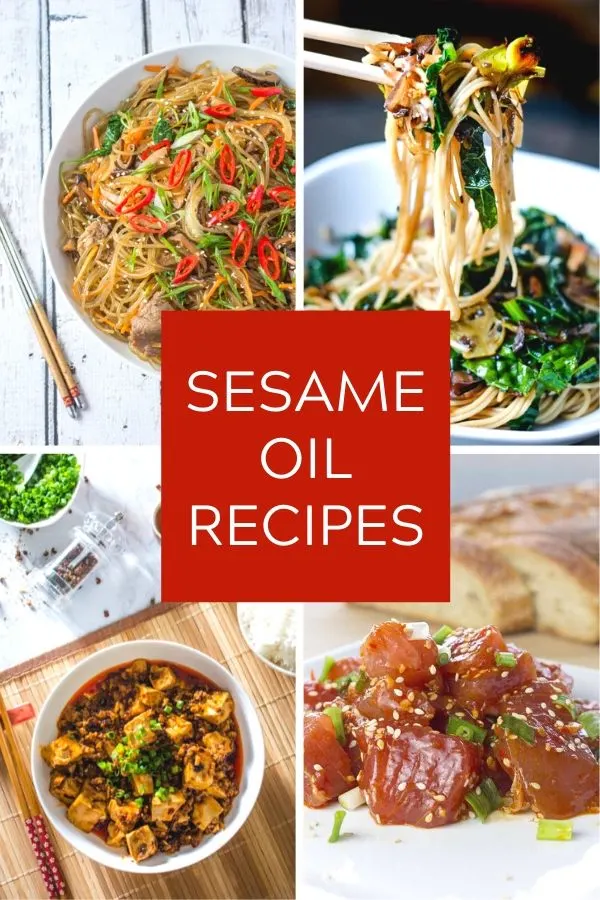 Sesame oil is a common ingredient in Asian cooking and known for its pleasant nutty fragrance and flavor. It is typically used in sauces and marinades.
The fragrance that sesame oil delivers tends to be very strong so a little goes a long way.
For Asian cooking, the darker toasted sesame oil is used as opposed to the pale sesame oil made from untoasted sesame seeds.
Since sesame oil has a relatively short shelf-life (6 months on the shelf, or about a year if stored in the fridge), you will want to use it up as quickly as possible before it goes rancid.
This can be quite difficult to do especially since most recipes with sesame oil call for only 1 tablespoon or less.
Sesame oil has a very low smoke point so it is typically used in sauces and marinades, and sometimes in stir-fries as a flavor accent; never for deep-frying.
If you simply love sesame oil and can't get enough of it (??) , or you've purchased a bottle of sesame oil and are looking to use it up before it goes bad, here is a collection of over 35 recipes using sesame oil for you to try.
This Korean Beef Bowl is the super quick-and-easy version of the traditional Beef Bulgogi. With only a 15-minute cook time and a few simple ingredients, this dish will be your new favorite go-to weeknight meal!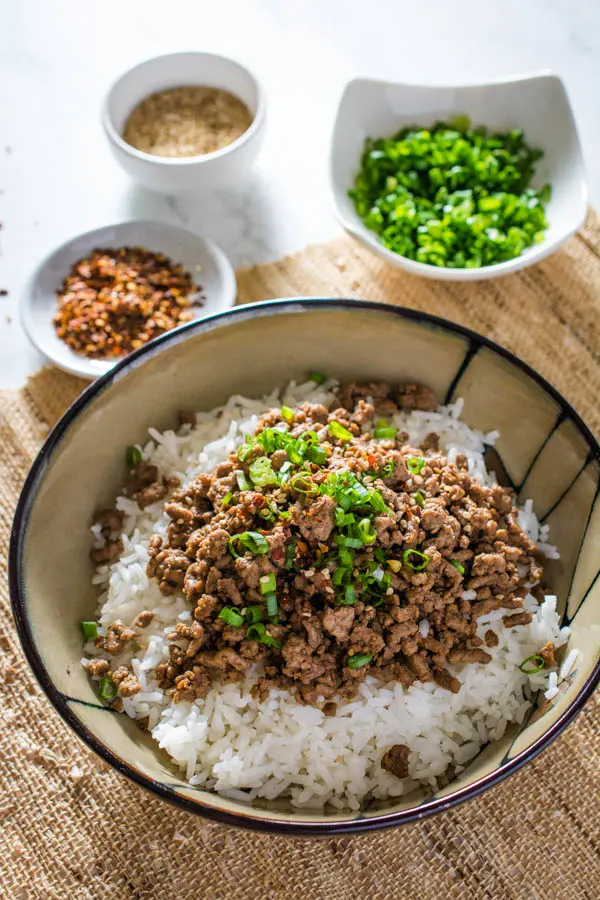 Mapo Tofu is a well-loved Szechuan classic dish with various renditions all around the world. Tender pieces of tofu absorb the delicious flavors of the spicy and aromatic sauce with ground pork. Enjoy with steamed rice.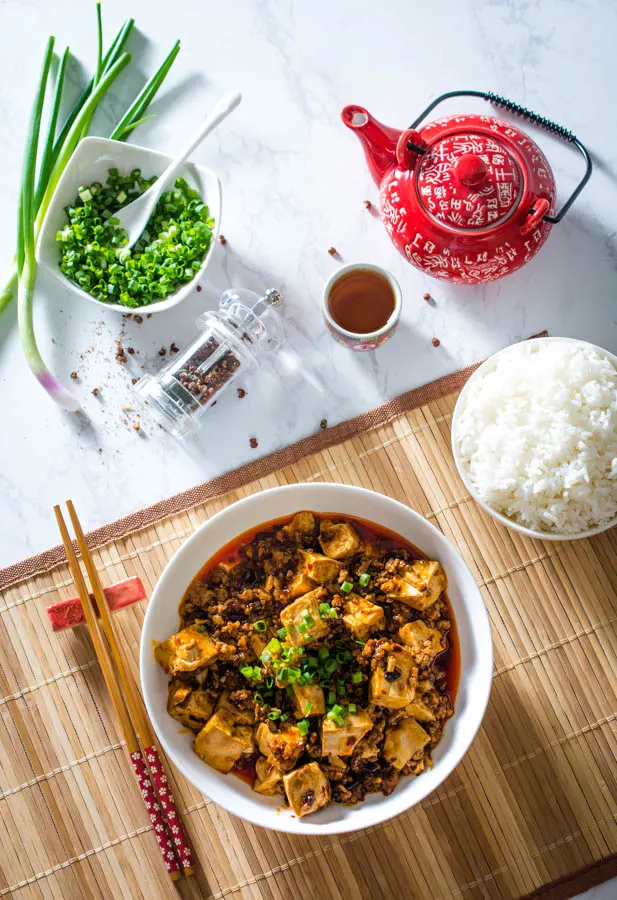 This Chinese Style Oven Baked Fish is inspired by the classic Chinese steamed whole fish. The fish fillet is oven-baked in parchment paper with fragrant sesame oil and fresh ginger, then the sauce is drizzled on to the fish at the last minute just before serving. The scallions and cilantro on the top add freshness and fantastic flavor. Delicious, easy and healthy!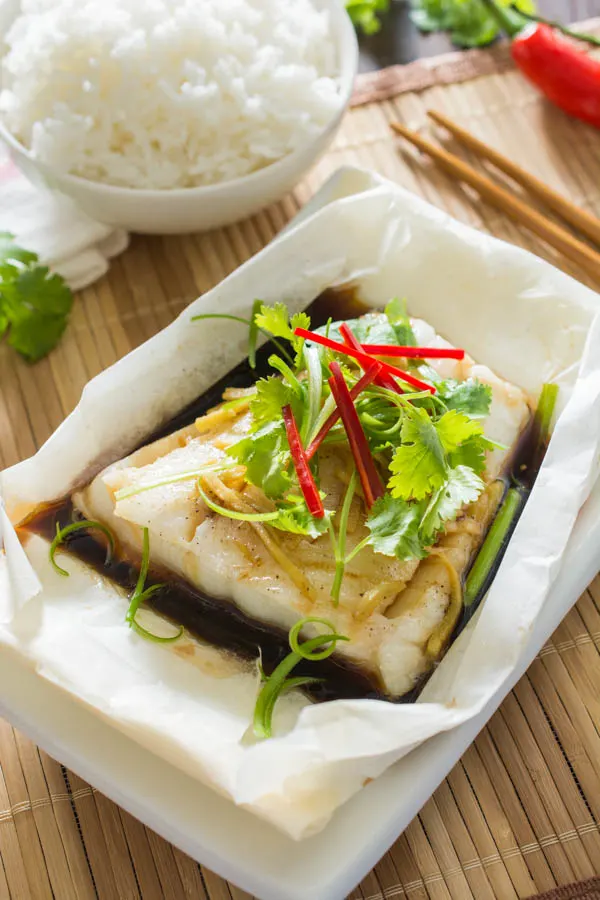 Make this Chinese classic Beef and Broccoli tonight in less time than ordering from your favorite restaurant! It will surprise you how quick and easy this dish is to prepare, yet it will taste just like take-out!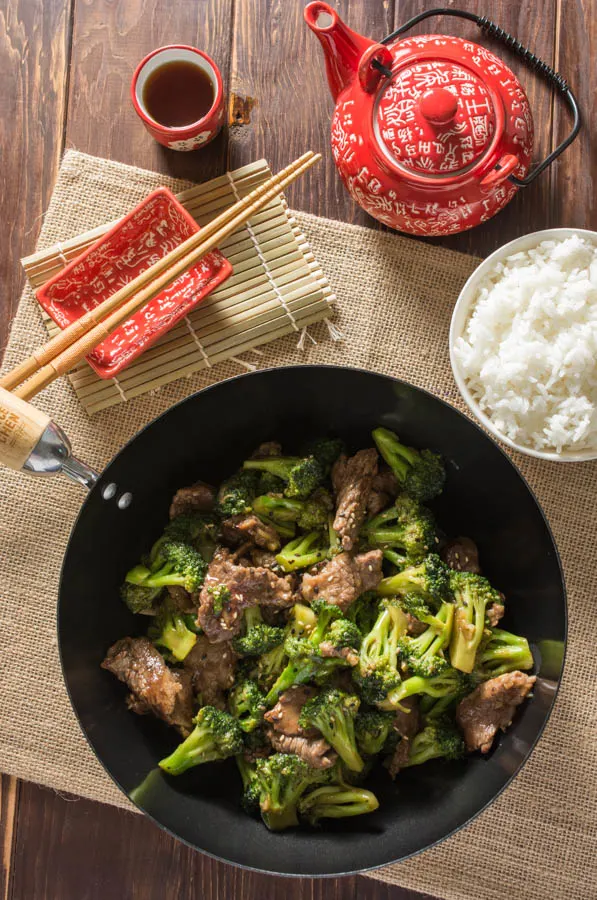 Hot and Sour Soup is an American-Chinese restaurant favorite. A very hearty and tangy soup full of mushrooms, tofu, and bamboo shoots.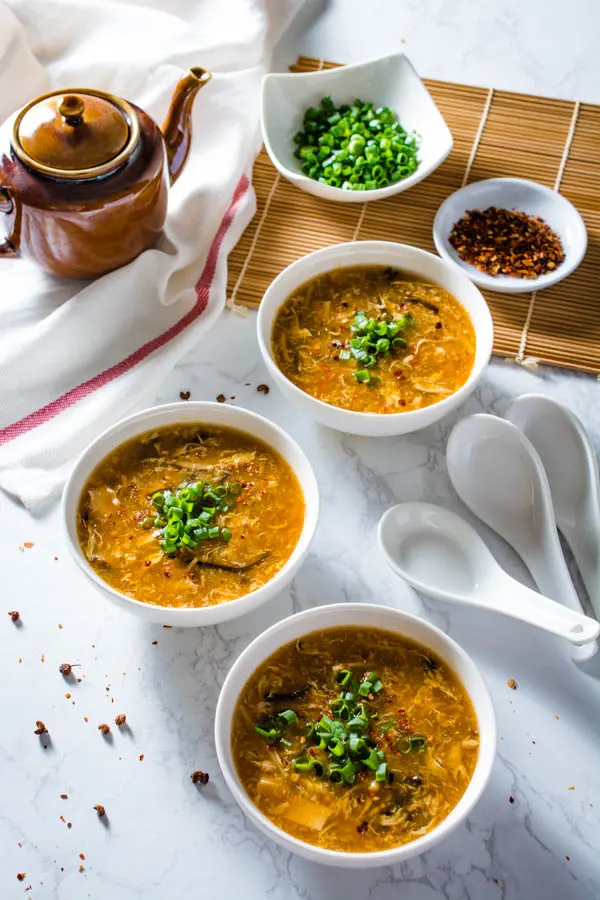 Beef Chow Fun features wide rice noodles stir-fried in a delicious savory sauce, along with tender strips of beef, crunchy bean sprouts, and fresh green vegetables. This Cantonese classic is sure to be a hit at your dinner table!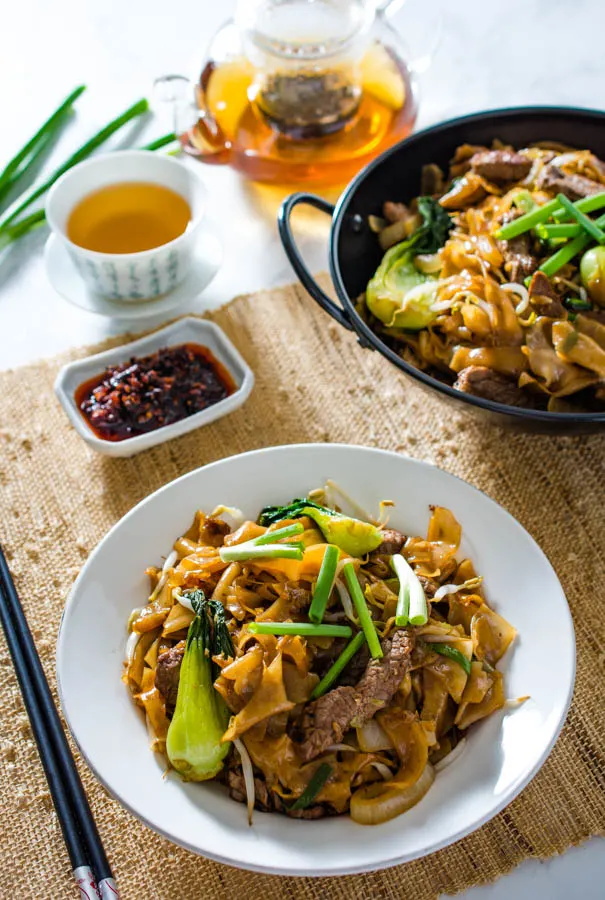 Japchae is a classic Korean dish that can be served as a side, main dish, or over rice. Stir-fried glass noodles with sliced beef, julienned carrots, vegetables and mushrooms, tossed in a sweet soy sauce dressing.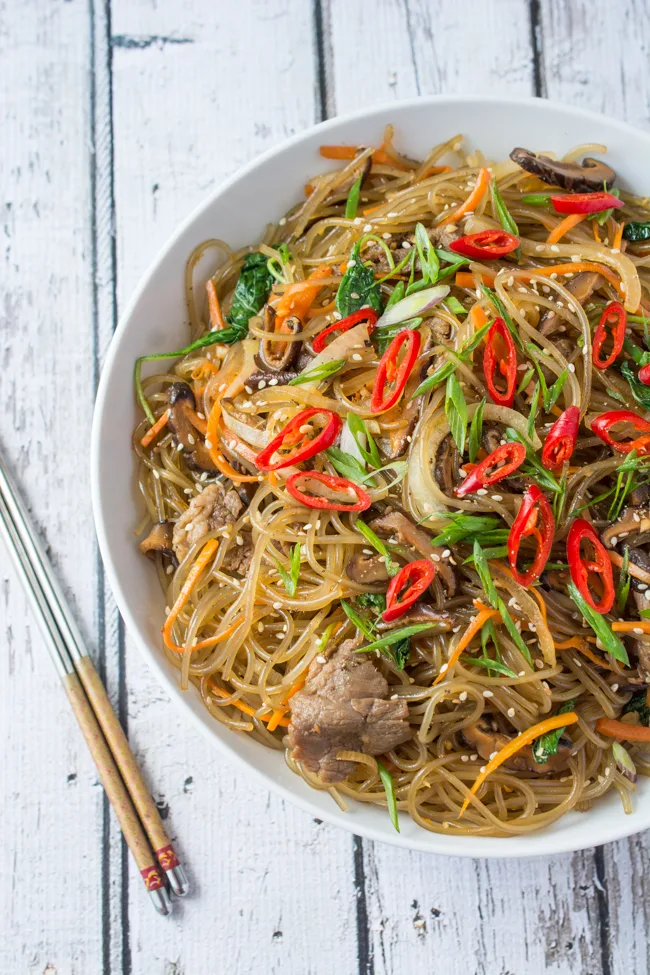 Tender chicken smothered in an incredible savory sauce with crunchy roasted cashews and green bell pepper. Get this Chinese restaurant style Cashew Chicken on your dinner table in less time than ordering takeout!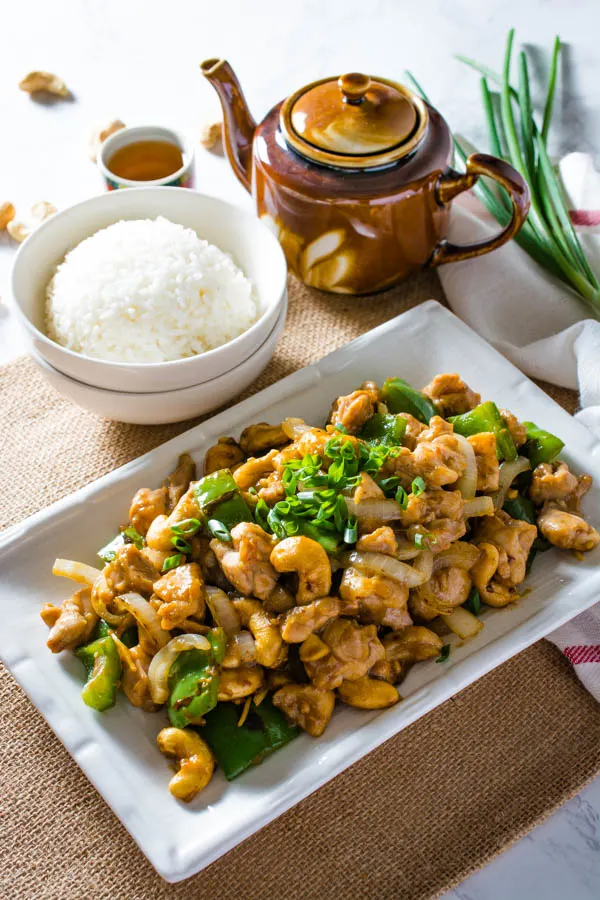 This Shrimp and Asparagus Stir-Fry is not only super healthy; it is so easy to make and packed with so much flavor! Best of all, it's ready in less than 20 minutes!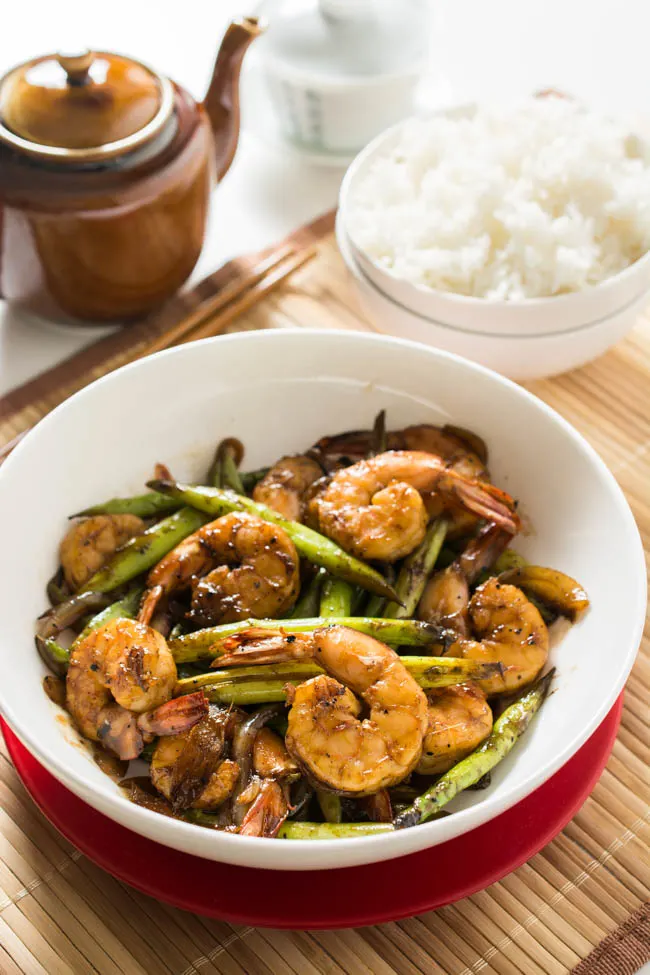 Use any of your favorite cuts of beef in this better-than-takeout Mongolian Beef. A tried-and-true favorite from the kitchen of Chef Shelley at Chef in the Burbs!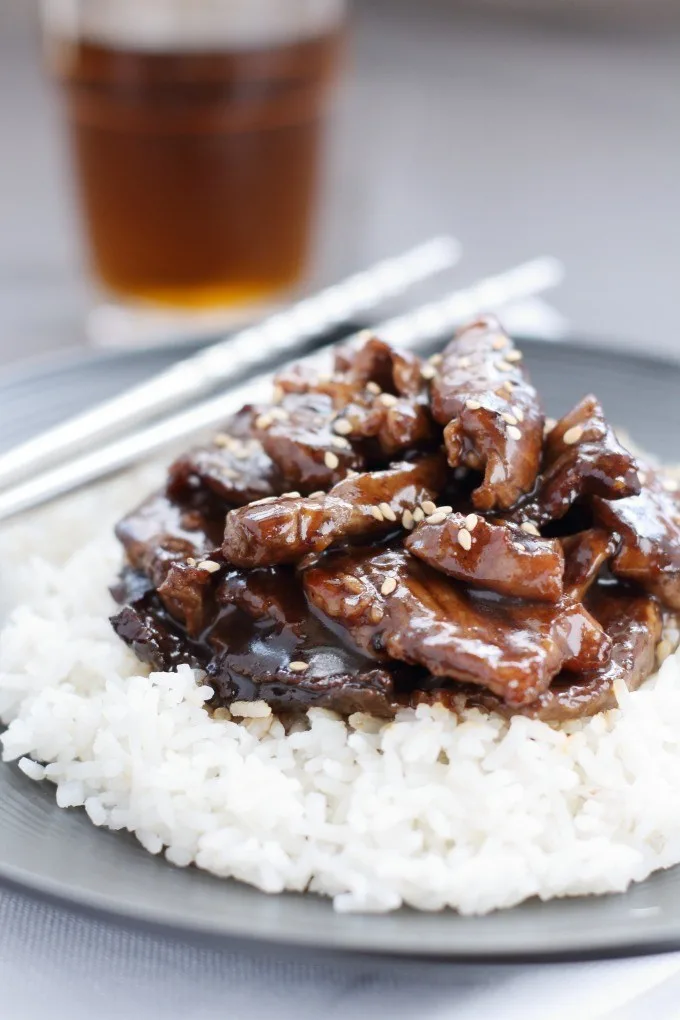 A simple but oh-so-good Fried Rice recipe. You probably already have all the ingredients in your pantry so give this dish a try tonight!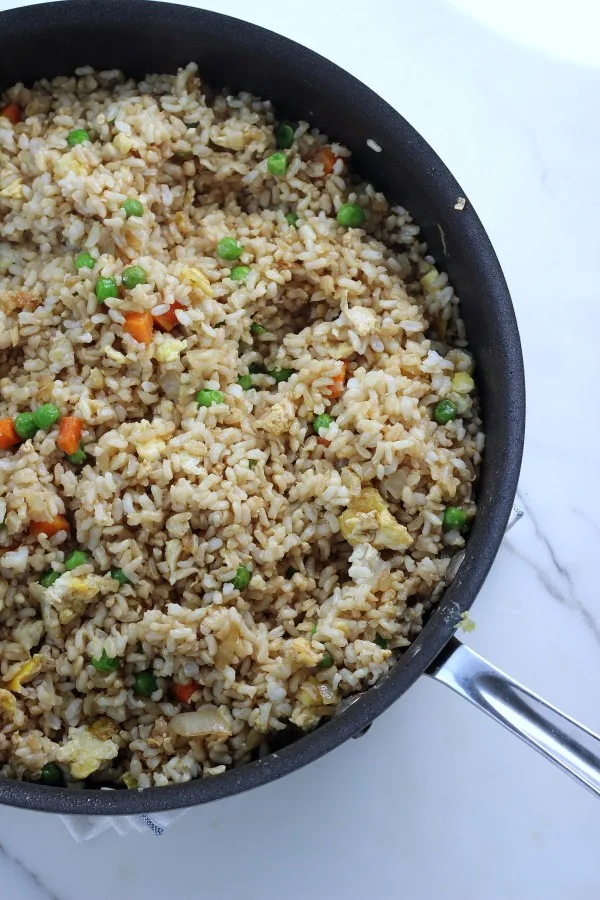 A super easy Chinese style Chow Mein in under 15 minutes in an Instant Pot! A simple go-to recipe that your family will love!
A fantastic combination of duck, mandarin orange and mango in this delicious salad topped with a sesame dressing.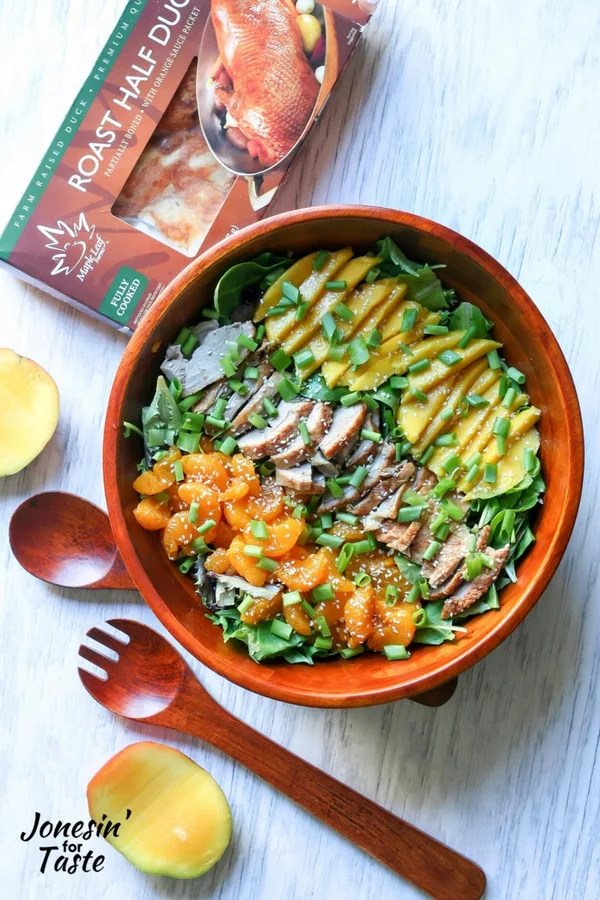 A delicious healthy dinner ready in less than 20 minutes in a single skillet! Serve on its own as a keto meal or if you're not going low-carb, serve over rice or noodles.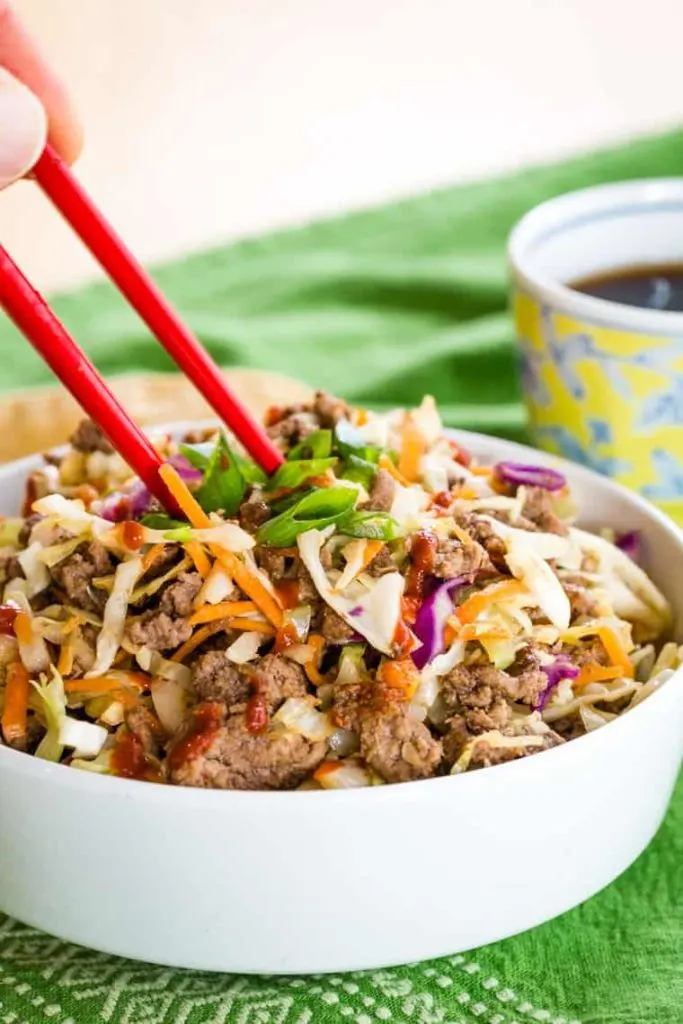 This easy weeknight Shrimp Lo Mein highlights plump shrimp paired with crisp veggies and noodles, in a savory sauce.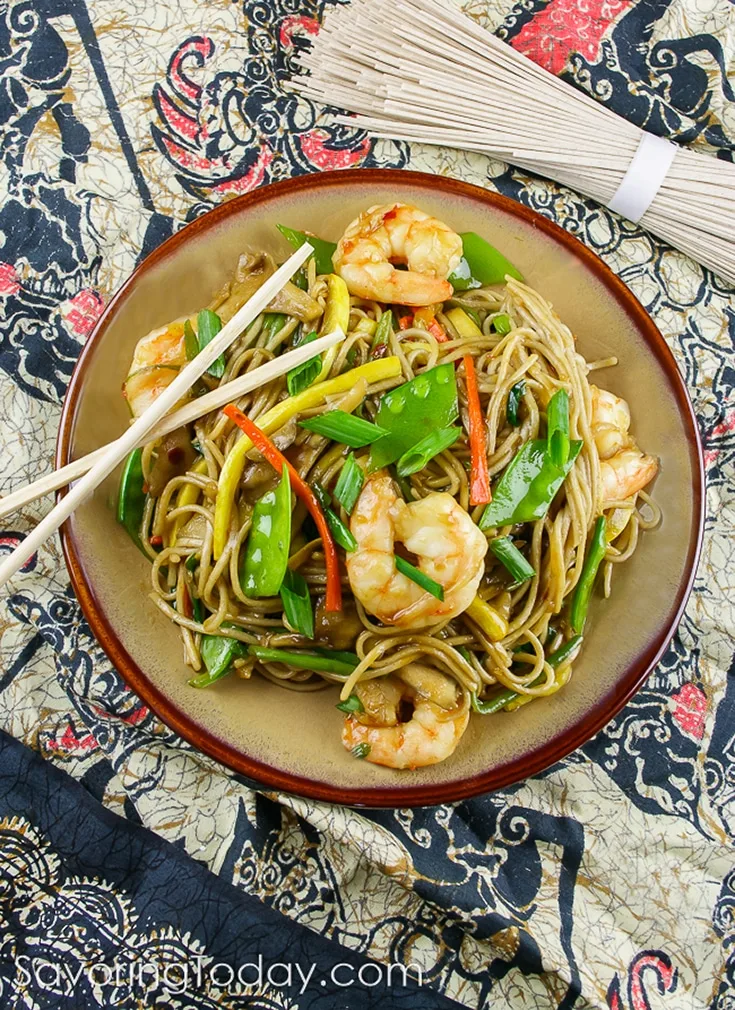 Tasty spice-infused rice in just 30 minutes! A healthy spin on fried rice that is so quick and easy; the perfect mid-week meal!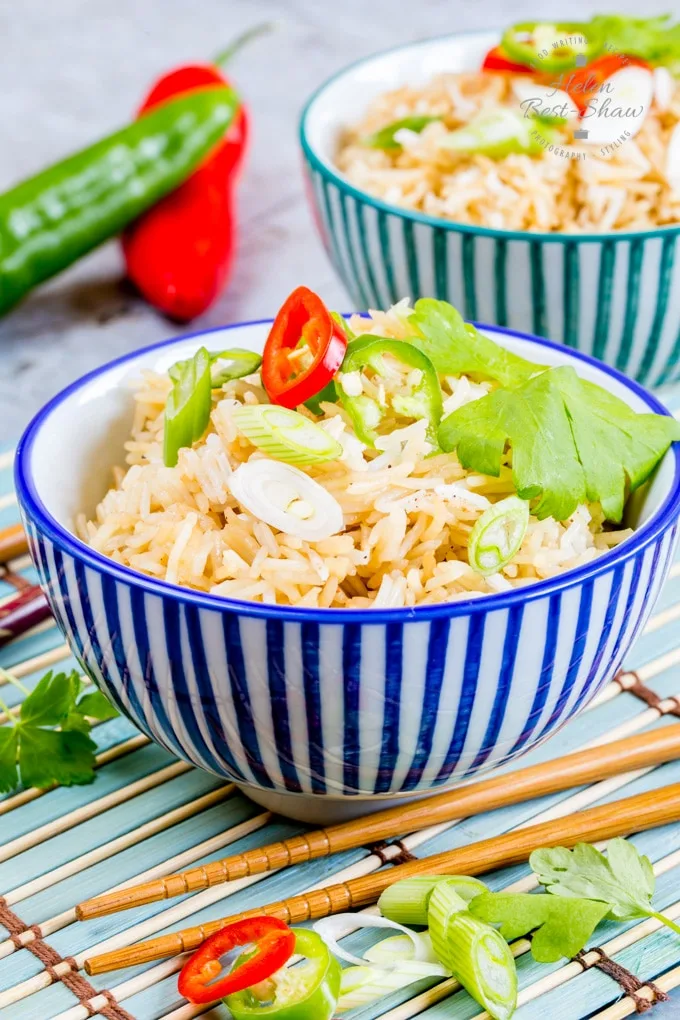 Tender chicken smothered in a delicious tangy Thai peanut sauce. This can also be made in the slow cooker or made ahead as a freezer meal!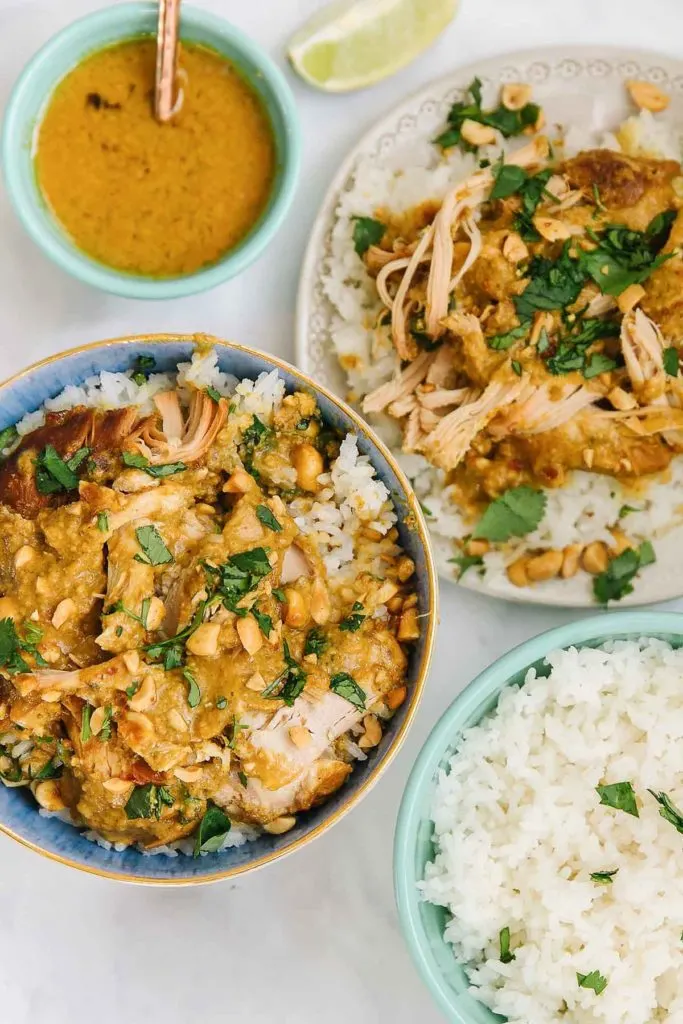 This dish features tender, thinly sliced beef paired with broccoli in a rich sauce. A bit of salty, a bit of sweet, with just a kick of heat from red pepper flakes.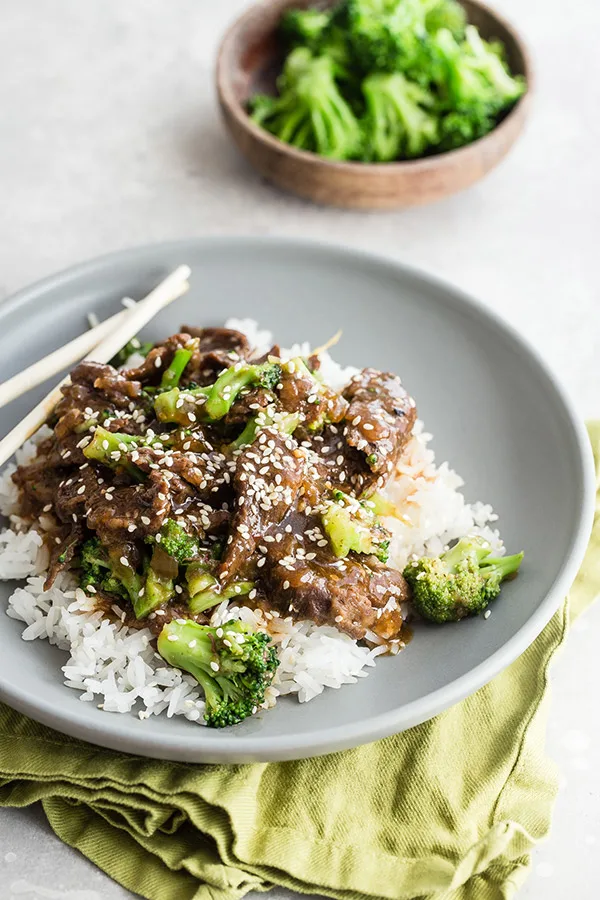 A unique Hawaiian appetizer or side dish for any occasion. Vibrant green fiddlehead fern shoots, tomatoes, sweet onions, dried cuttlefish and shrimp tossed in a delicious sauce.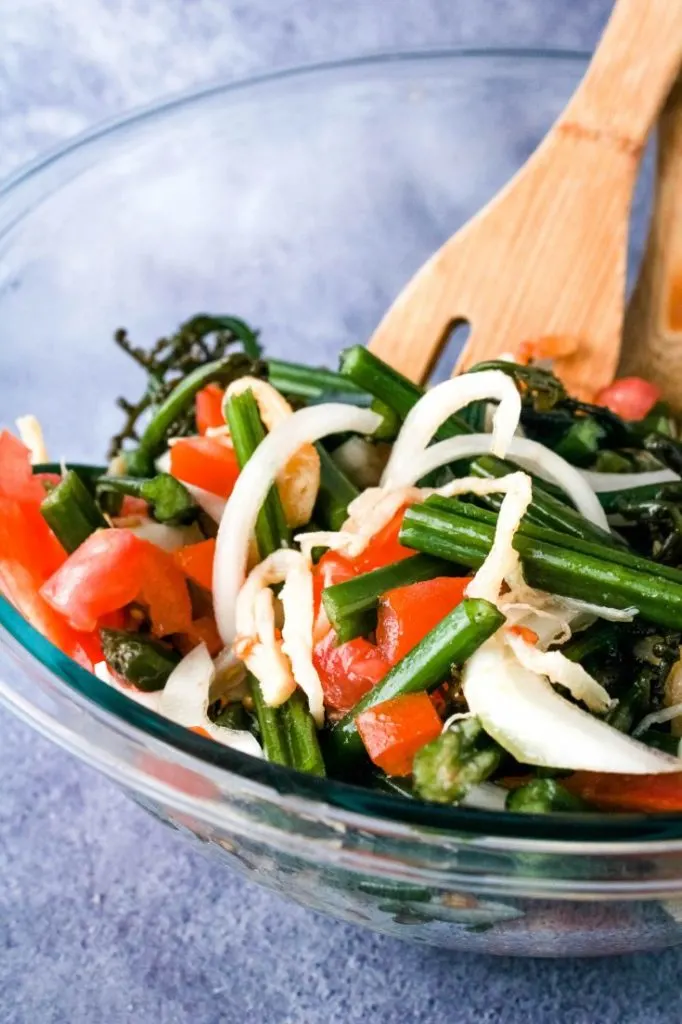 A breakfast and street food snack favorite in China. Crispy and savory pancakes with green onions and Sichuan spices.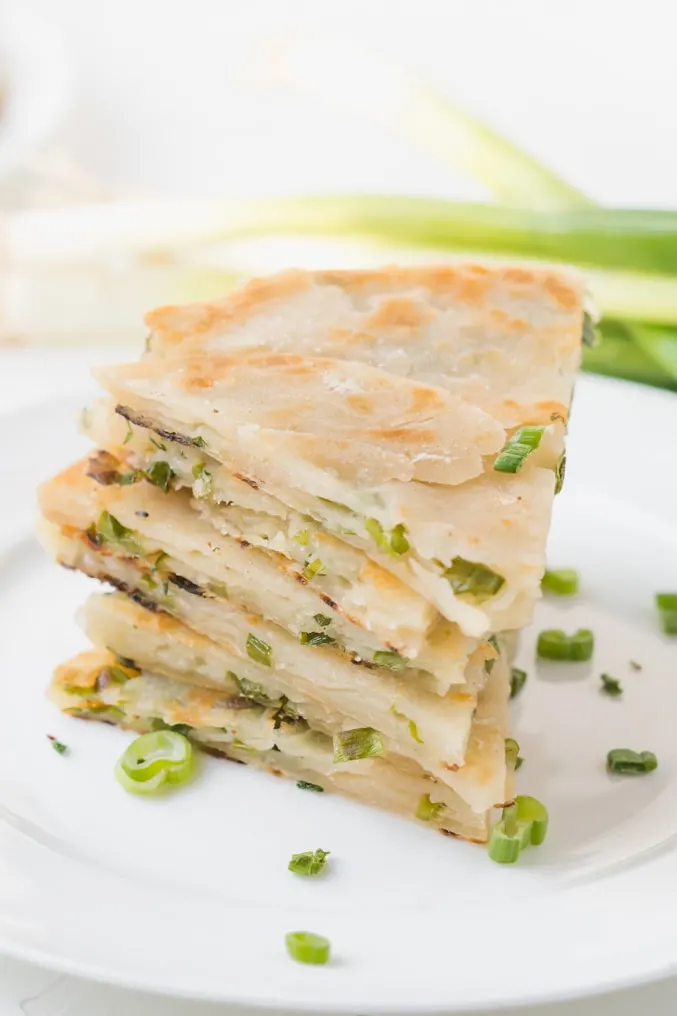 A delicious way to enjoy a bite-sized bit of your favorite Asian flavors. Ground chicken coated in sesame oil and a bit of hoisin sauce, mixed with veggies, then served in crunchy wonton cups.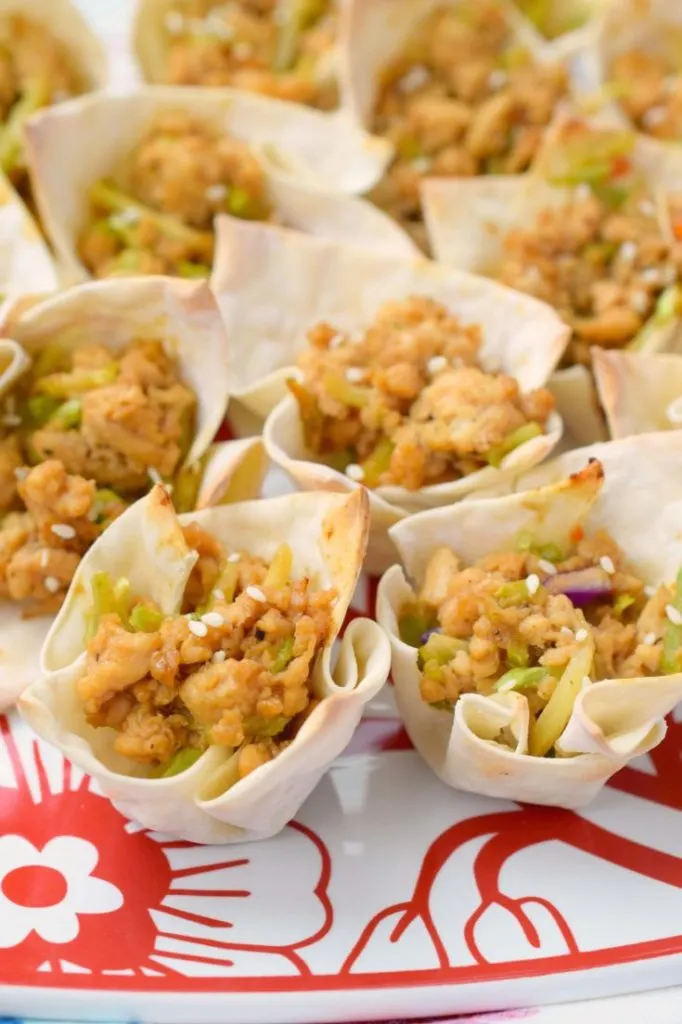 Fresh, high-quality ahi tuna tossed in soy sauce and sesame oil. Chili and garlic sauce gives it a bit of spicy kick.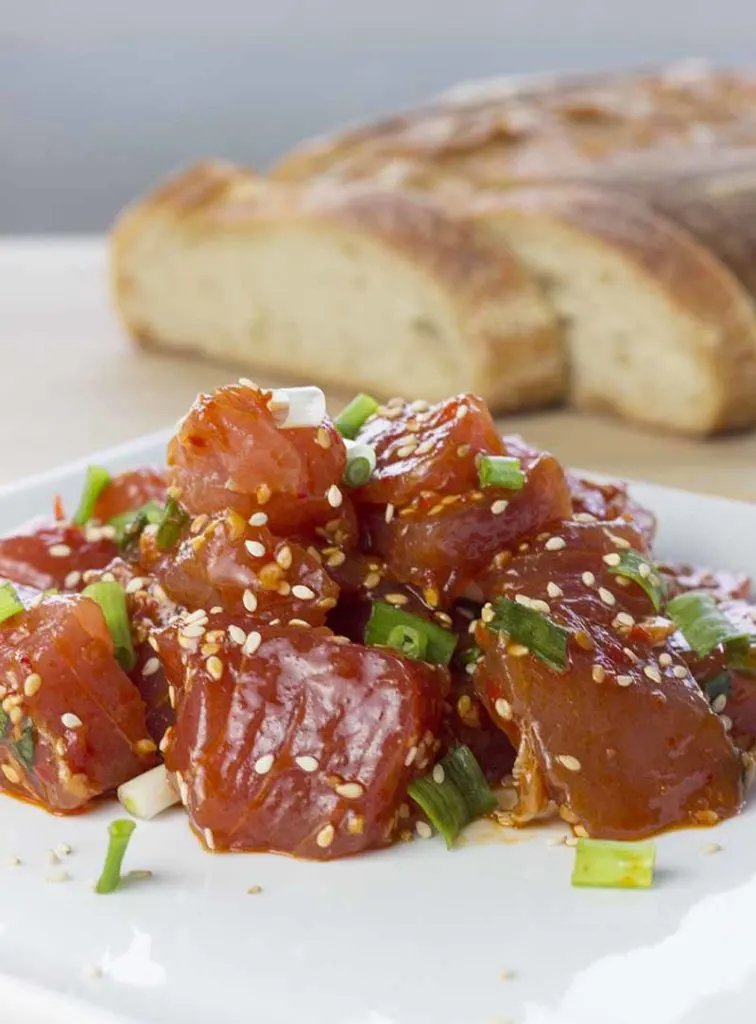 Fresh and flavorful tofu larb with cauliflower, peanuts, lime juice, and loads of fresh herbs.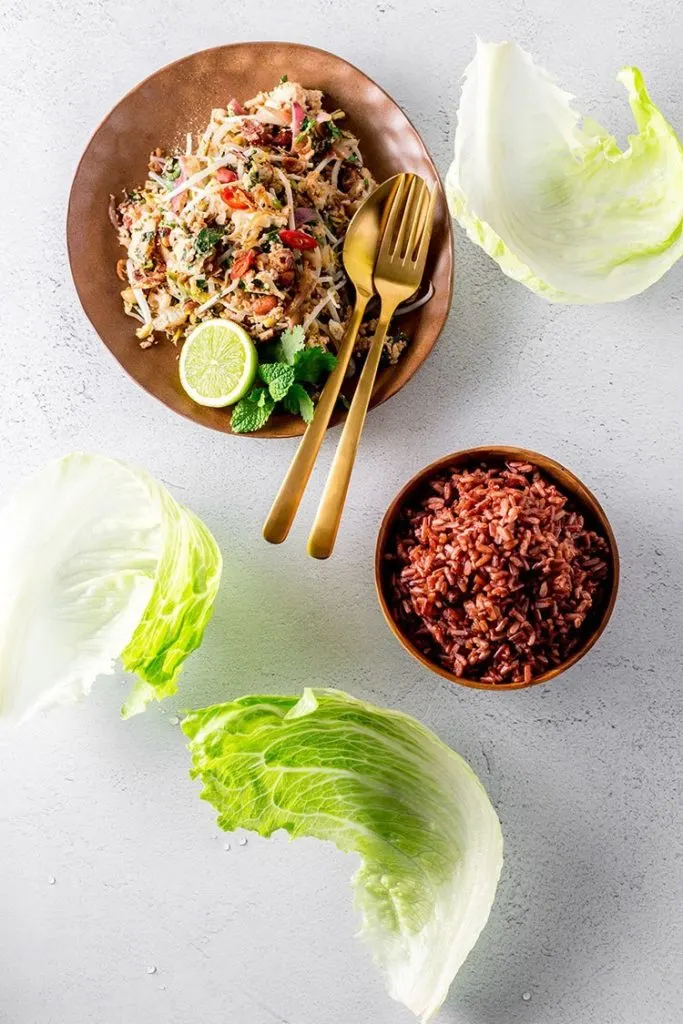 Baked tofu marinated in a sesame ginger sauce, then drizzled with a sticky glaze and served over rice with your favorite veggies.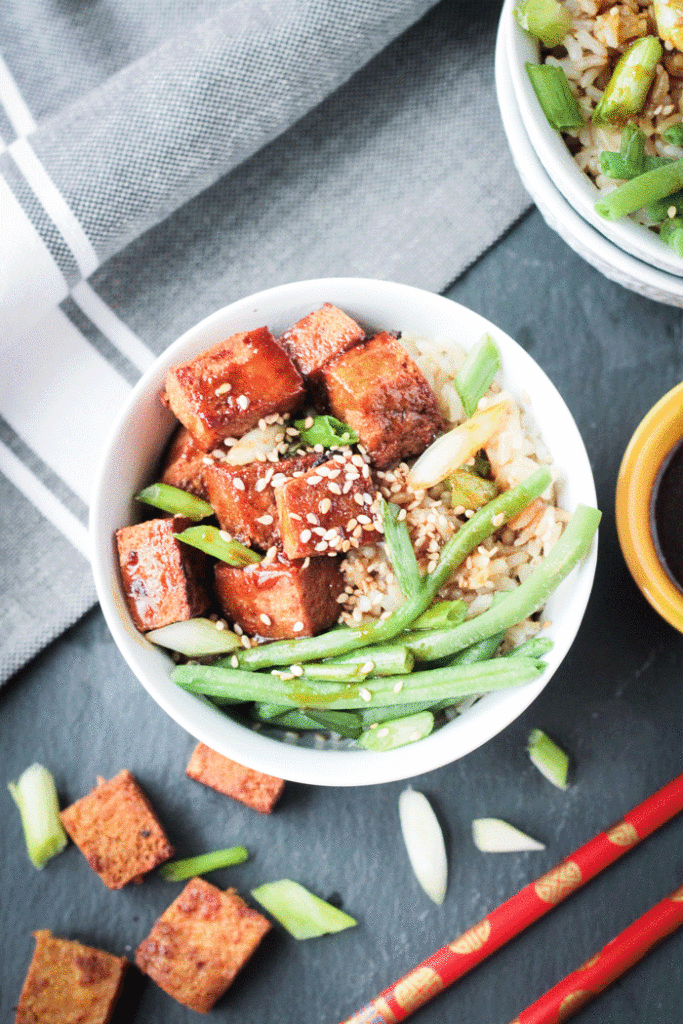 Pork and shrimp wontons in a flavorful and aromatic broth. Make this restaurant-quality classic wonton soup at home!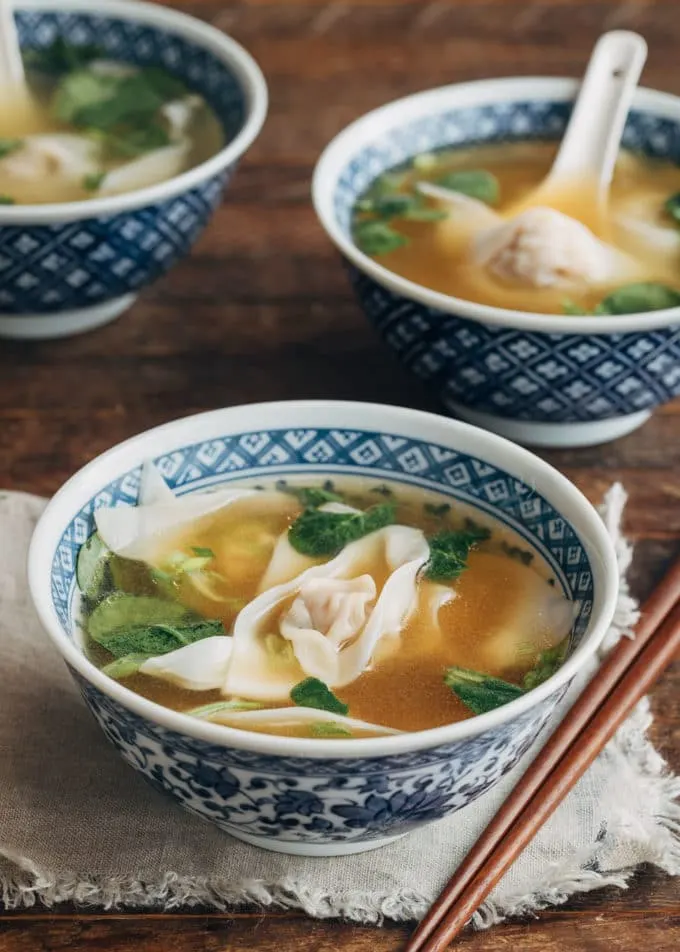 Quick and easy blistered shishito peppers with a soy garlic sauce. Perfect as a snack or appetizer.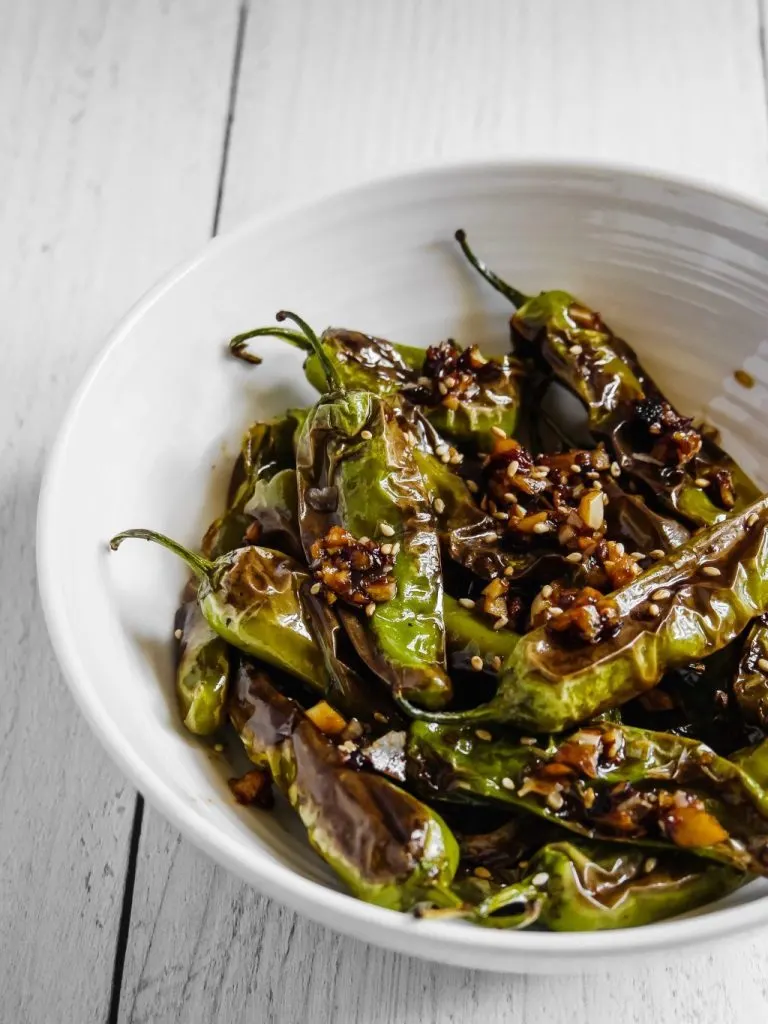 A much better version than the overly-sauced, greasy, take-out variety. Tender chunks of pork are pan-fried till crispy on the outside, then coated in a homemade sweet and sour sauce and paired with onions, peppers, and fresh pineapple.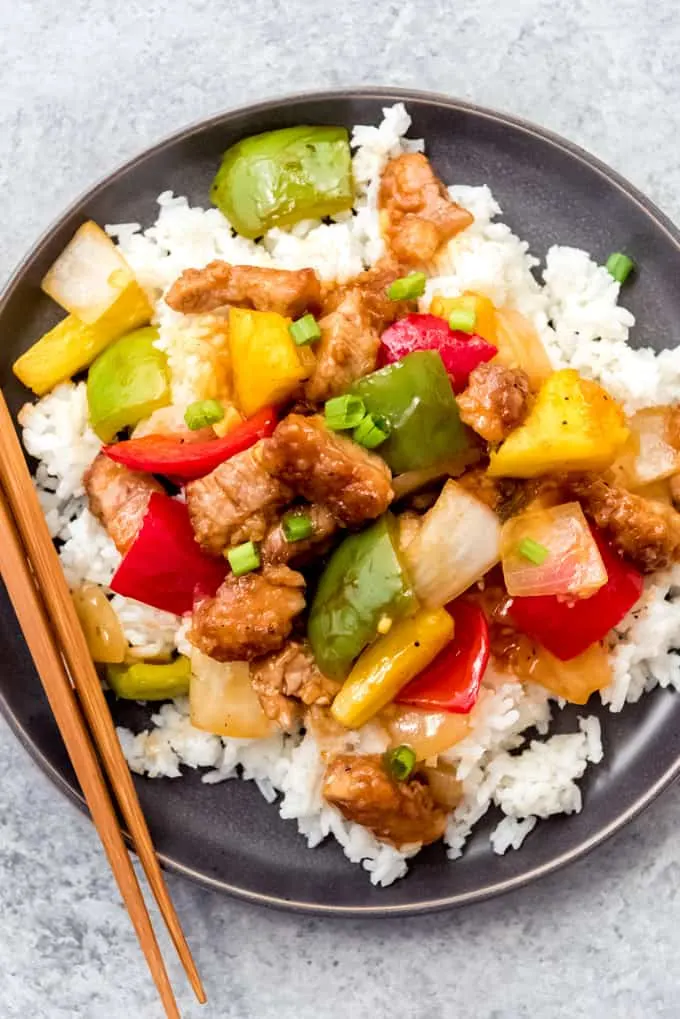 A quick one-pot dinner in less than 30 minutes. You can use diced ham or rotisserie chicken, or eggs as a substitute if you wish.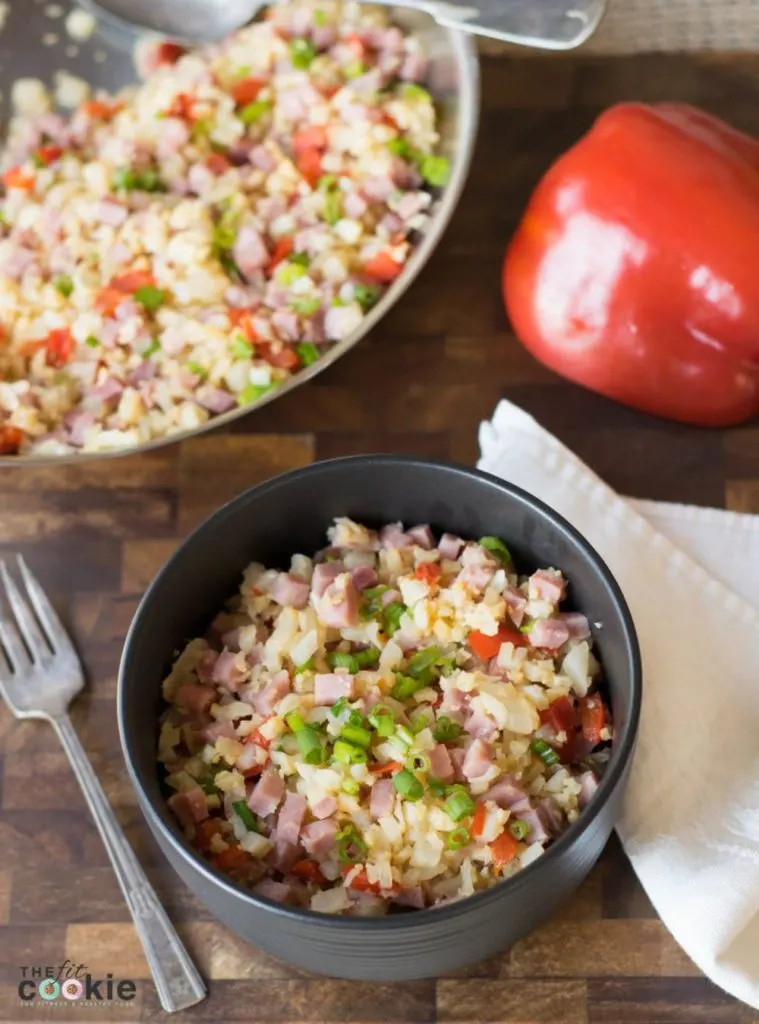 Crispy duck over ramen noodles, vegetables in loads of sesame flavor, served in an umami-packed miso mushroom broth.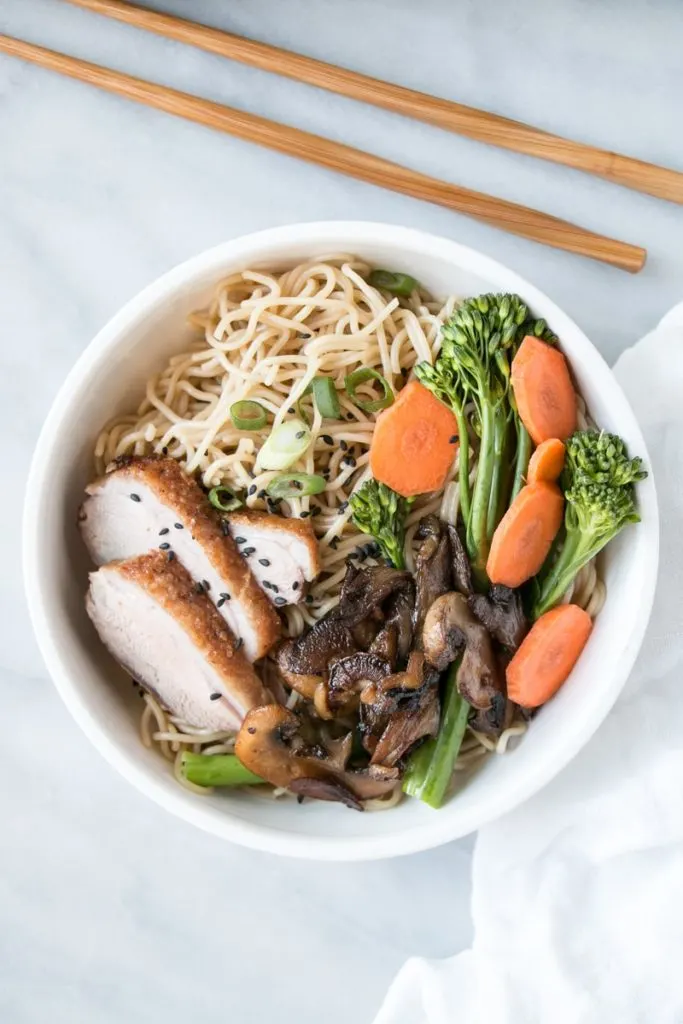 A healthy meal you can feel good about serving your family. Crunchy Napa cabbage paired with veggies, tender chicken, and topped with a sweet and spicy Sriracha dressing.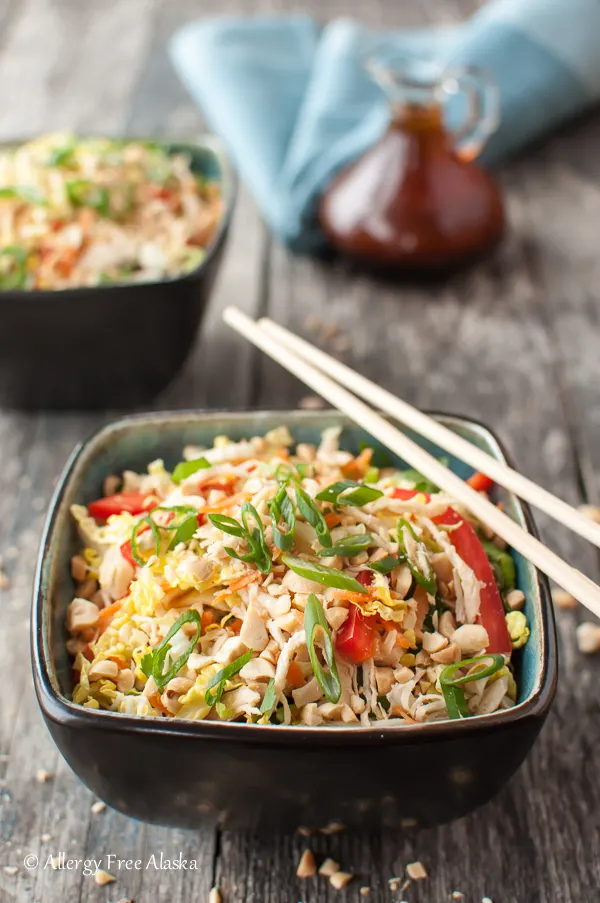 These crispy yet tender pork dumplings take only 30 minutes from start to finish! Simple, satisfying, and loaded with flavor!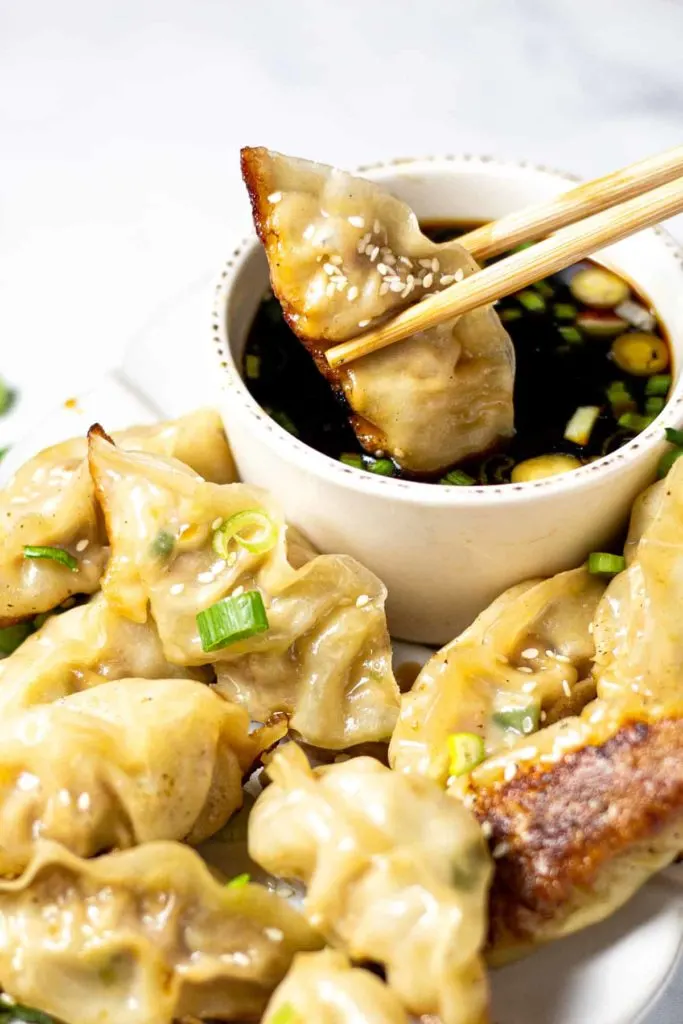 The perfect appetizer or even weeknight dinner! Ground pork seasoned with fresh herbs, ginger, garlic, then tossed in a delicious sweet and sticky sauce.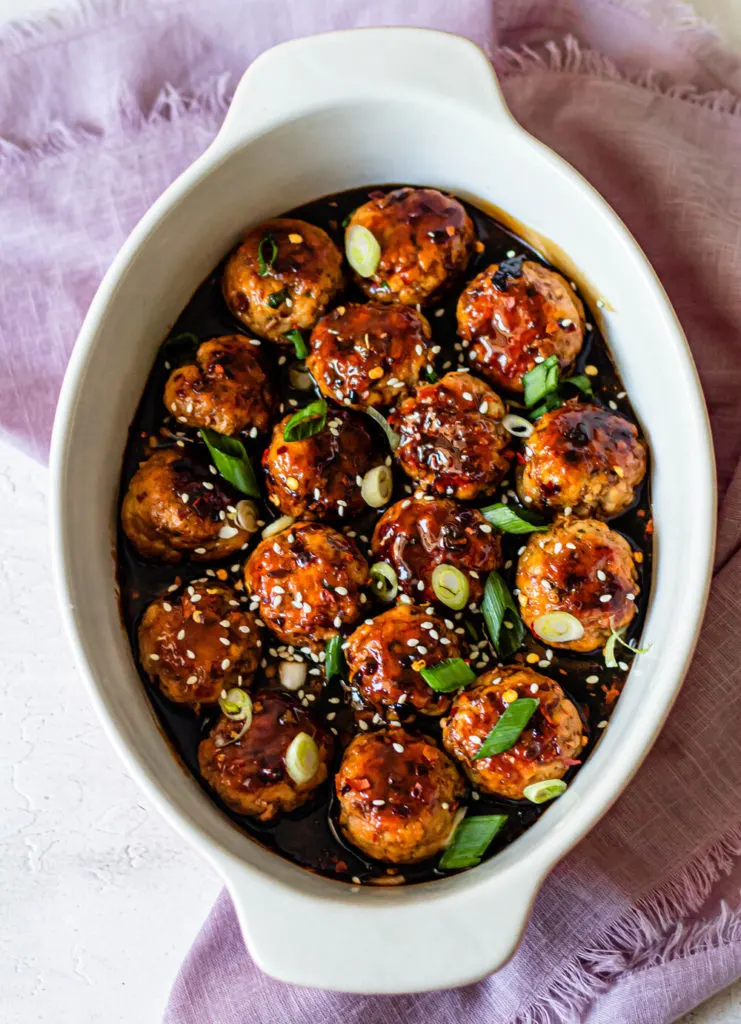 Shumai is traditionally made with shrimp and pork but you have to try this shrimp and mushroom combination! A unique and delicious twist on a dim sum favorite.
A healthy and light yet satisfying meal. No outdoor grill needed! This sesame ginger grilled tofu is so easy to make and delicious over rice and a side of broccoli.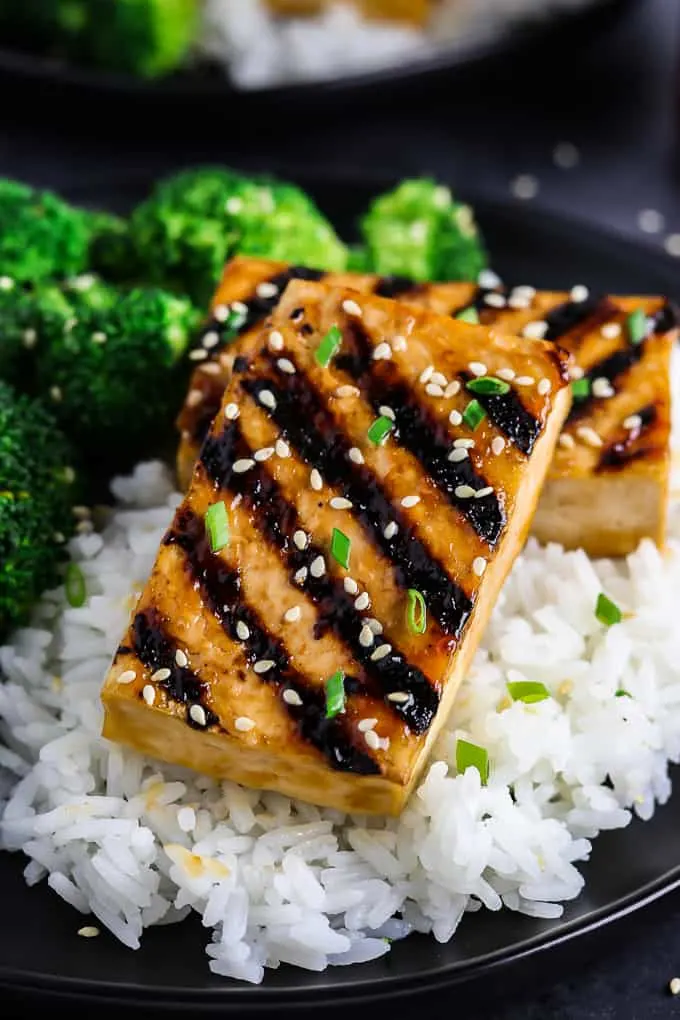 Easy Asian Noodles featuring fresh kale, onions and shaved Brussels sprouts coated in sesame oil, then topped with a lemon tahini sauce.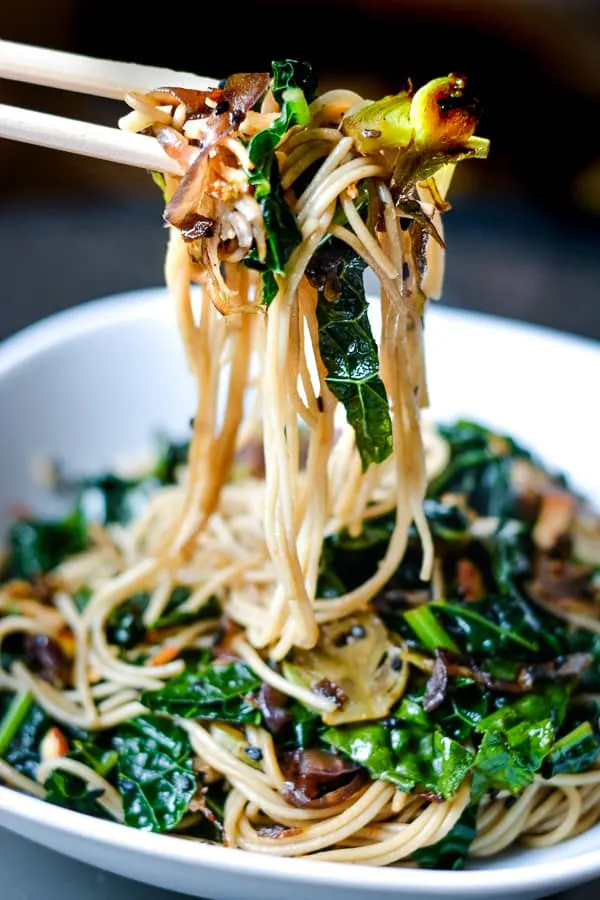 Sesame oil is the star ingredient in this recipe along with Shaoxing wine. Healthy goji berries add visual interest and color.