Cookies and sweets are an important part of the Chinese New Year celebrations. Here is a collection of over 15 Chinese New Year cookie recipes for you to ring in the Lunar New Year!
After we celebrate the beginning of the calendar New Year on January 1st each year, the Chinese begin to ramp up for Chinese New Year. The Lunar New Year typically falls between late January and mid-February each year.
Food plays a critical role in the Chinese New Year celebrations, especially snacks, cookies and candy. Some cookies carry significant meaning. For example, the word "pineapple" sounds like the phrase "prosperity has arrived" in the Hokkien dialect ("ong lai') so Pineapple Jam Tarts are often served and gifted in hopes of bringing prosperity.
Peanuts are a symbol of good health and longevity so Chinese Peanut Cookies are popular during this time of the year as well. Almond cookies look like coins so they symbolize wealth.
These cookies make fantastic gifts during the Lunar New Year season or any time of the year. Of course, they can also be enjoyed at home! Here is a collection of over 15 Chinese New Year cookie recipes for you to try.
Wishing you and your family a very happy Chinese New Year! 新年快乐
These traditional Chinese Peanut Cookies are sweet morsels of peanutty goodness that crumble and melt in your mouth. This popular Chinese New Year treat is so easy to make and irresistibly delicious.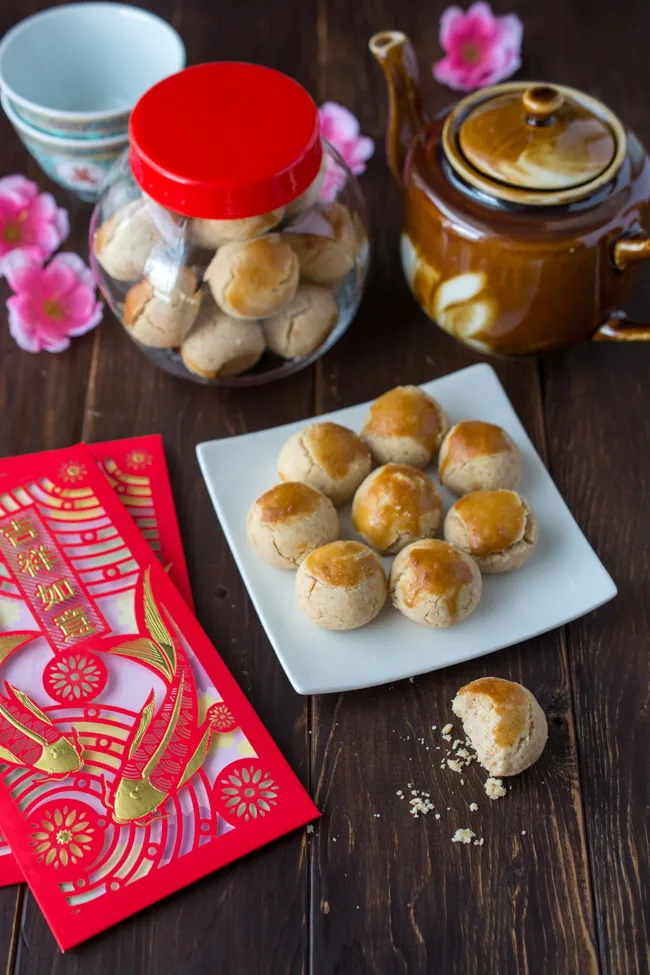 These easy Chinese Almond Cookies do not lack in almond flavor! Crunchy on the outside but slightly chewy on the inside. Perfect for Chinese New Year or any time of the year!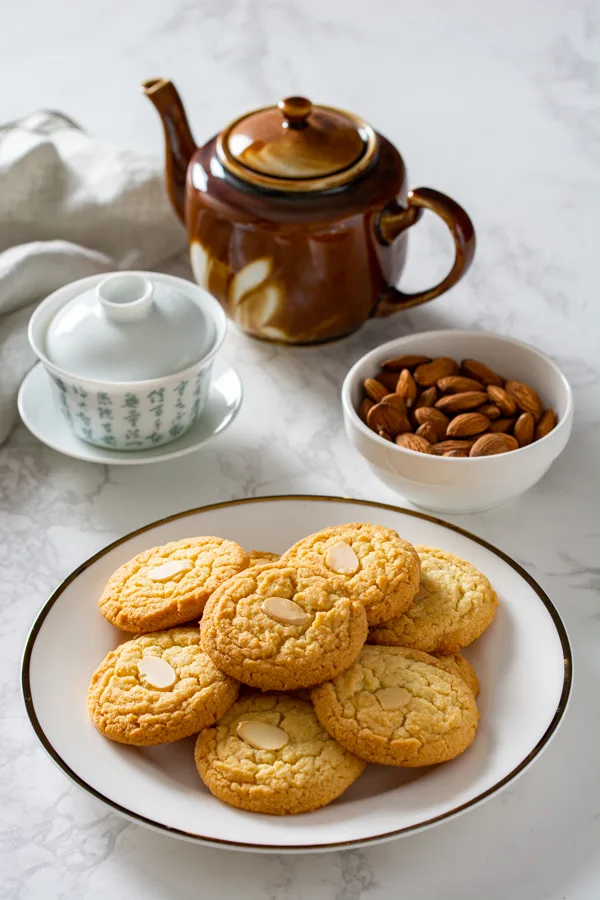 Pineapple Jam Tarts feature a delectable sweet pineapple jam over a flakey and buttery cookie. A special treat for any time of the year but especially during Chinese New Year!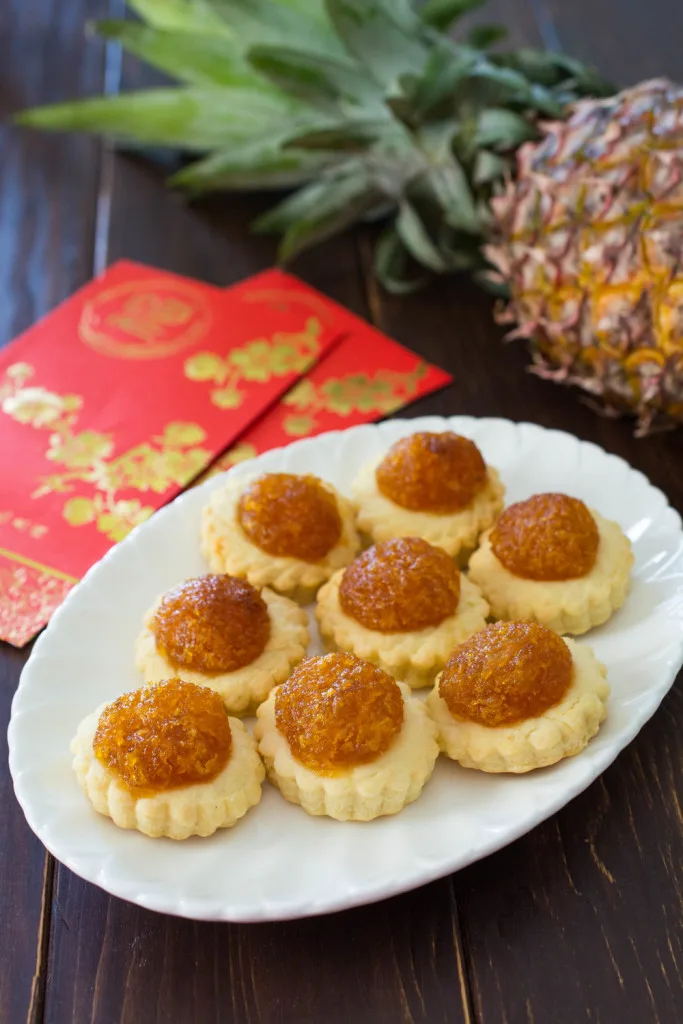 A unique and stunning trio of Blank Canvas Shortbread, Chinese New Year Shaker Cookies, and Chewy Sesame Cookies.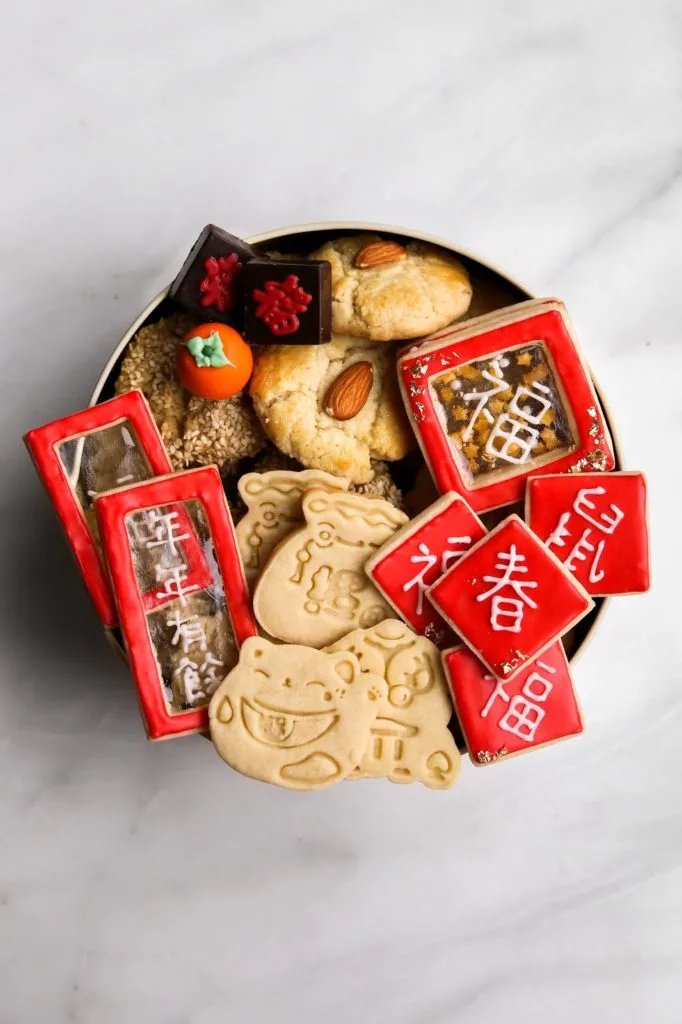 These Chinese Walnut Cookies are super addictive and extra nutty with the addition of sesame seeds!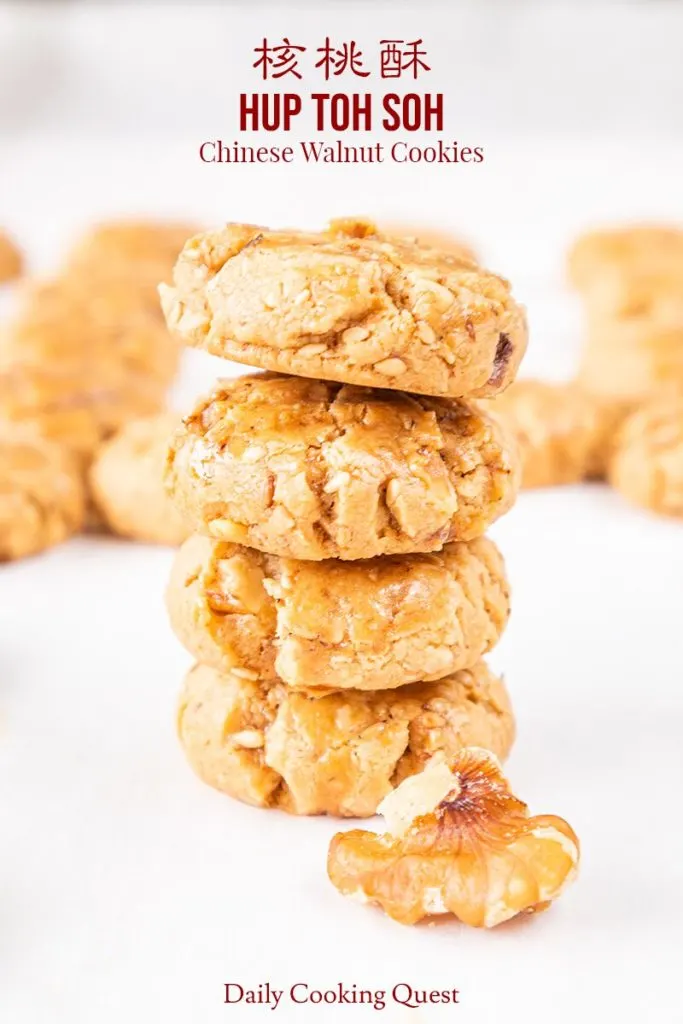 An aromatic and flavorful cookie made with tapioca starch and coconut cream. These cookies are delectable and melt in your mouth!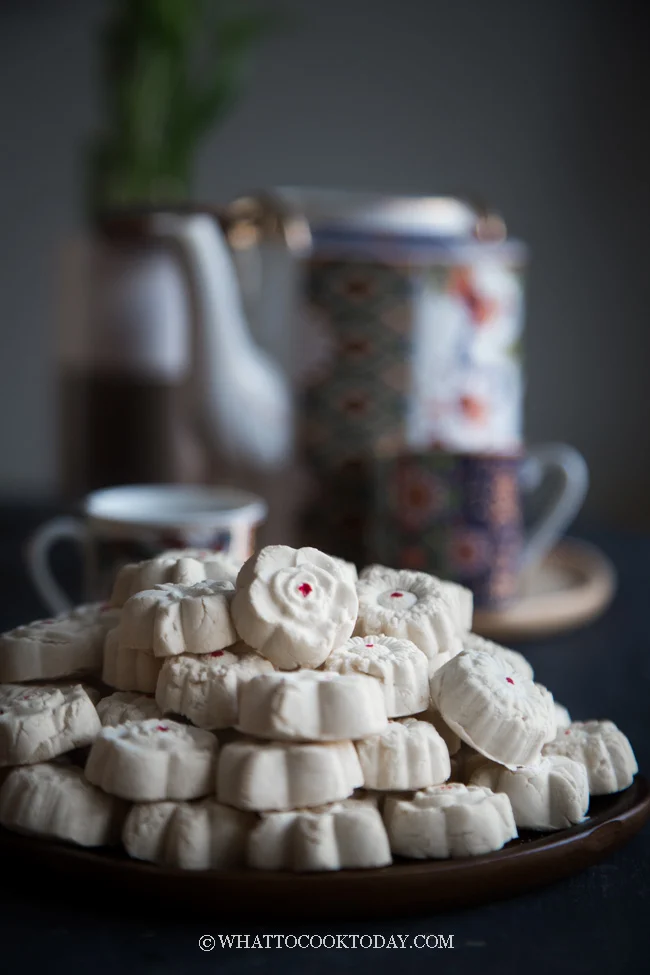 Create your own fortune cookies and add your own messages! So fun to make with just a few simple ingredients.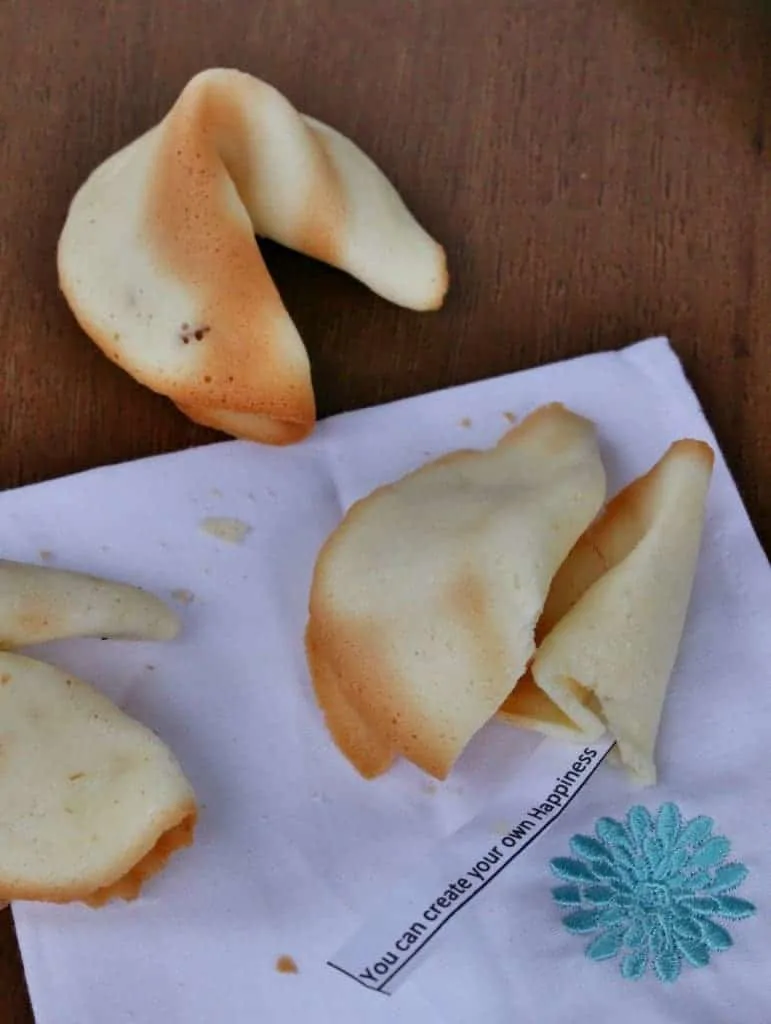 An irresistible combination of two classic cookies that are softly crunchy.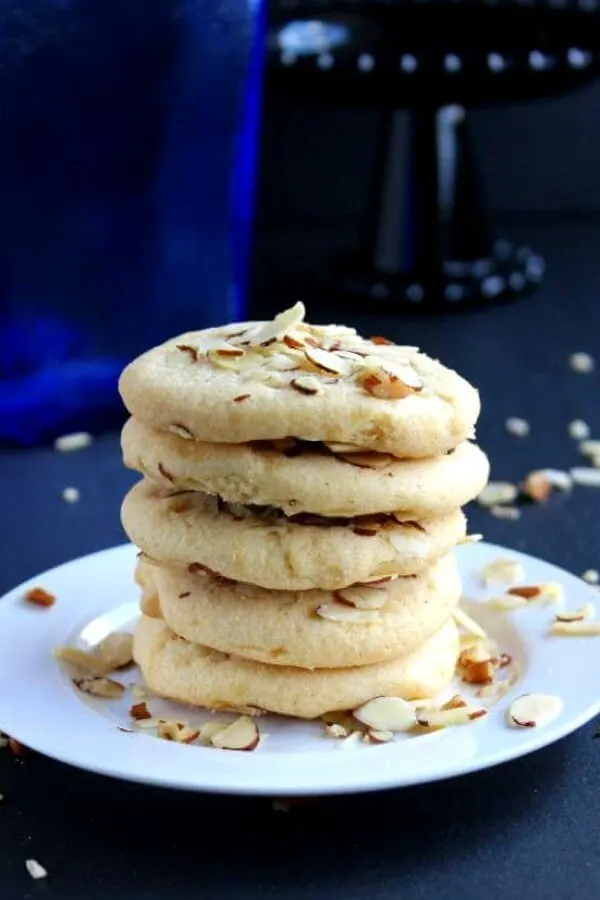 These toasty buttery cookies feature the distinct flavor of roasted black sesame seeds and rich shortbread.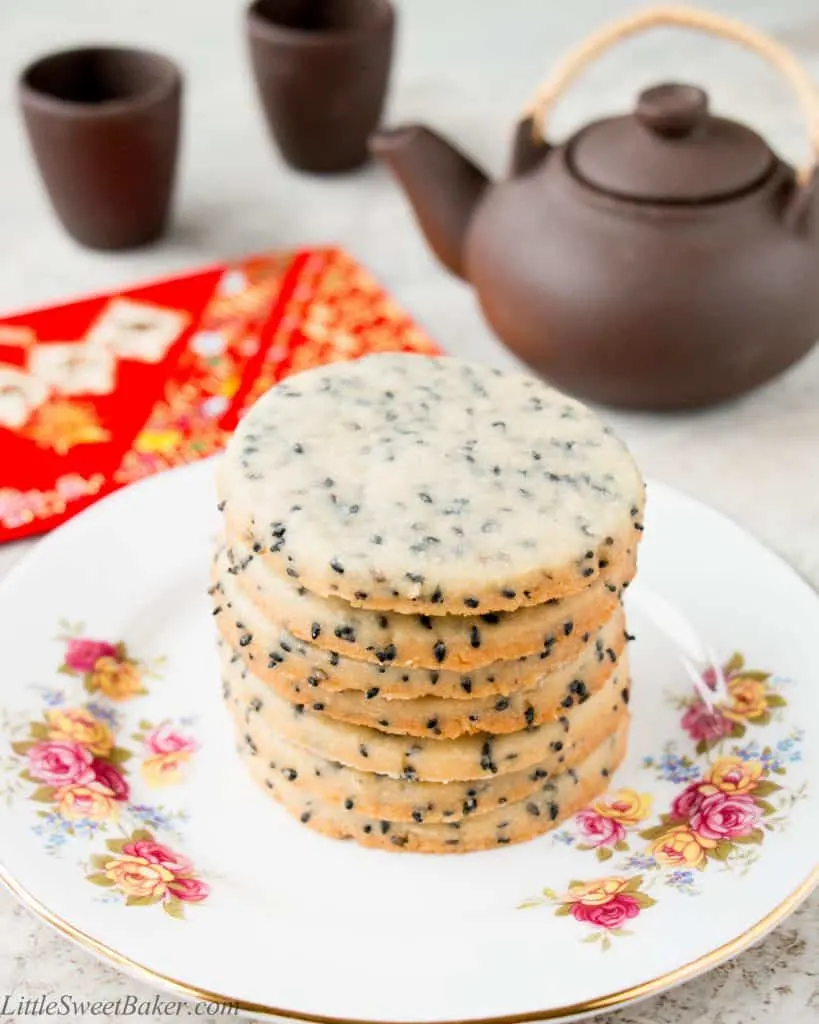 These cute mini cookies may be small in size but deliver huge flavor! Enjoy these one-bite cookies with a cup of freshly brewed Chinese tea. Perfection!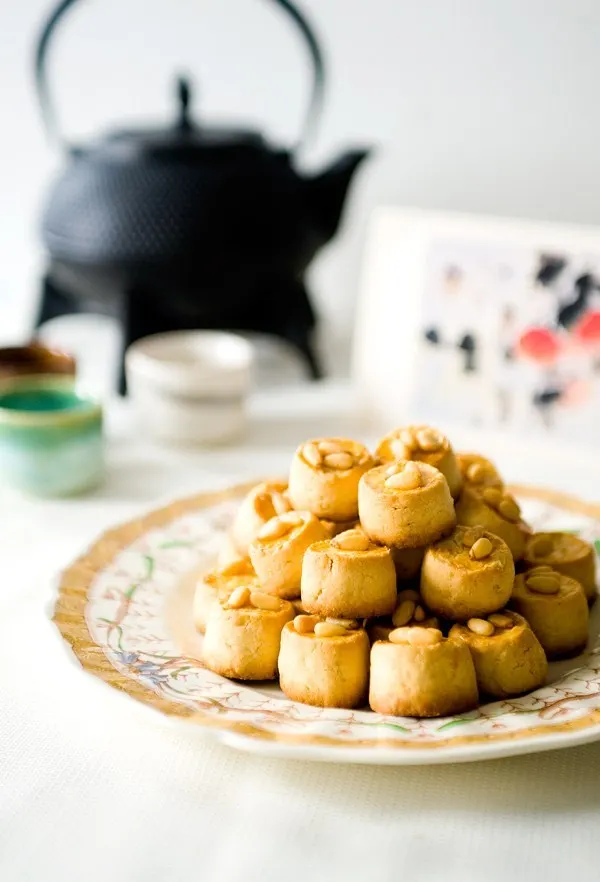 These delicious melt-in-your-mouth tarts are filled with pineapple jam with a hint of cinnamon and cloves.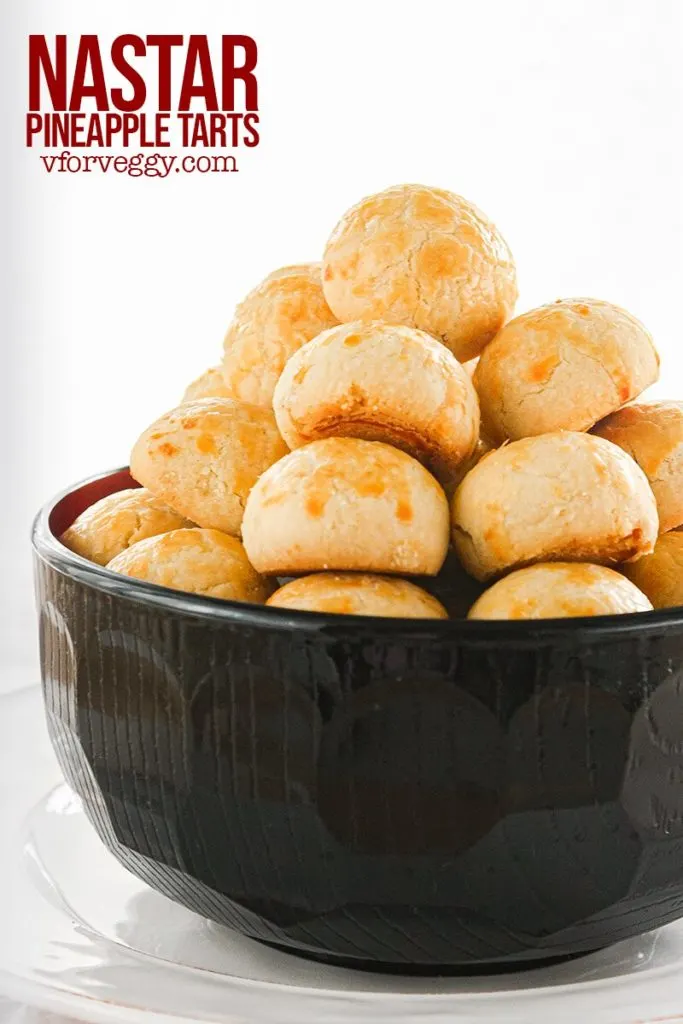 Oranges are a symbol of good luck during the Chinese New Year season! These cookies are a combination of the traditional almond cookie with a hint of orange.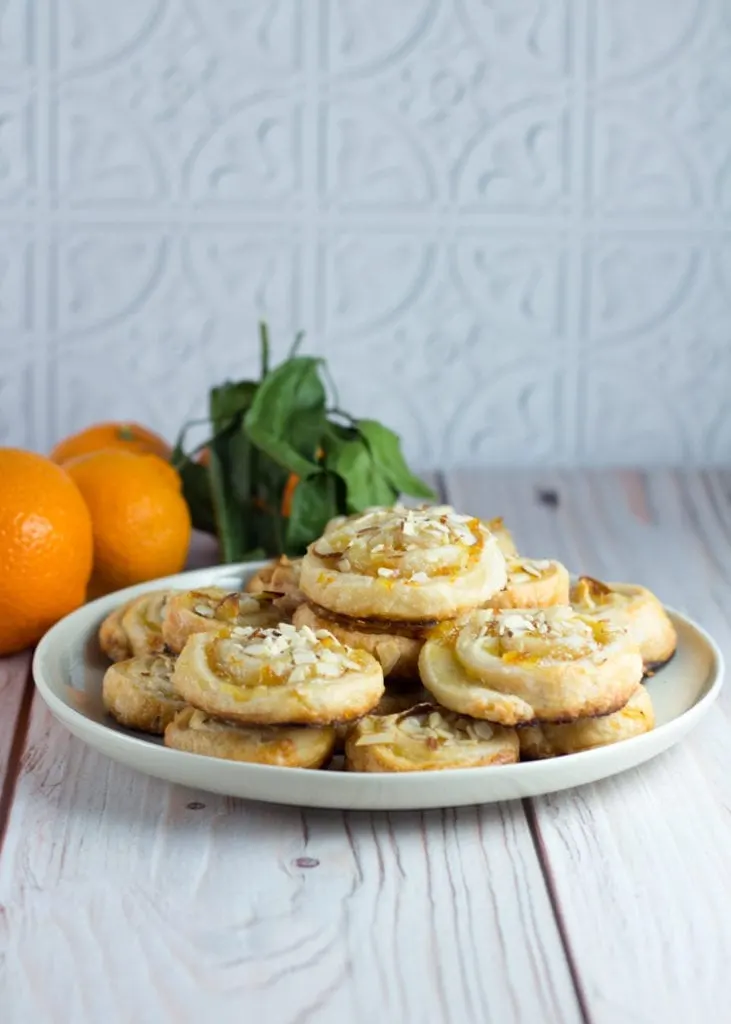 Brown…butter…walnut…cookies. Need I say more?? These cookies are deliciously crumbly and packed with amazing flavor.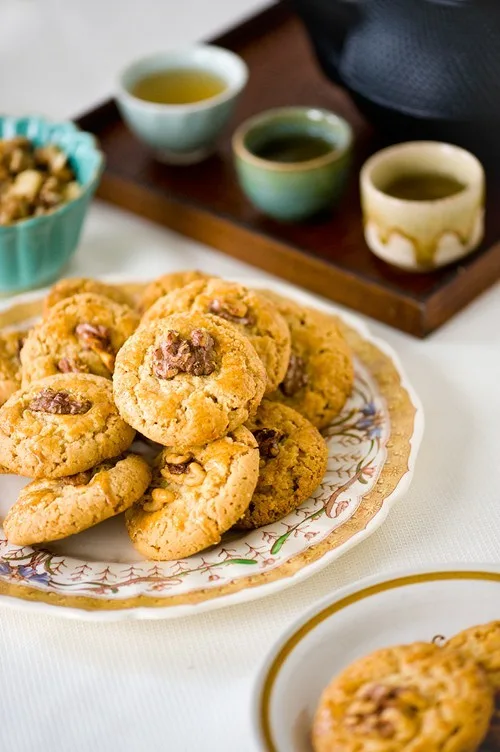 Crispy chow mein noodles covered in chocolate and butterscotch. A fun but decadent sweet treat perfect for Chinese New Year.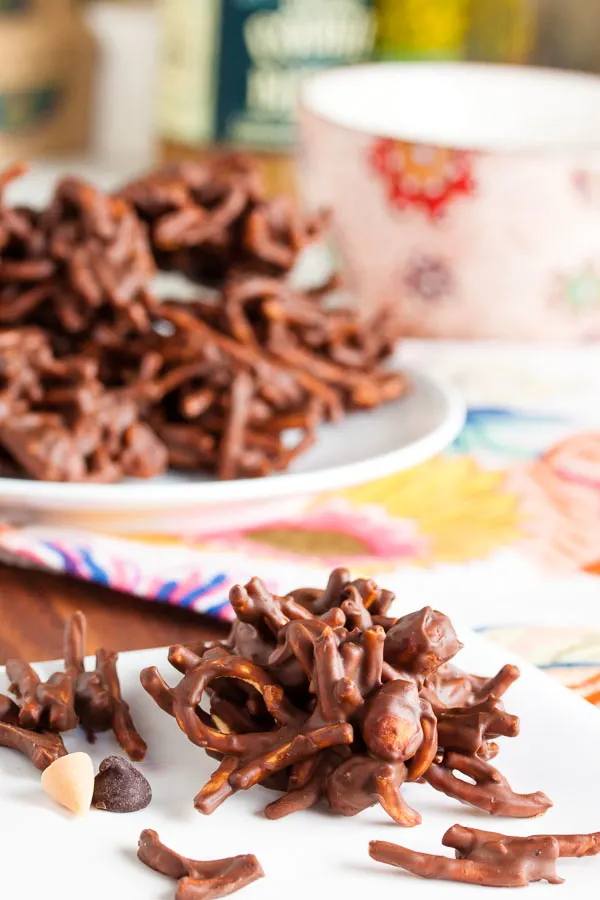 Classic fluffy and crumbly butter cookies with the addition of black sesame.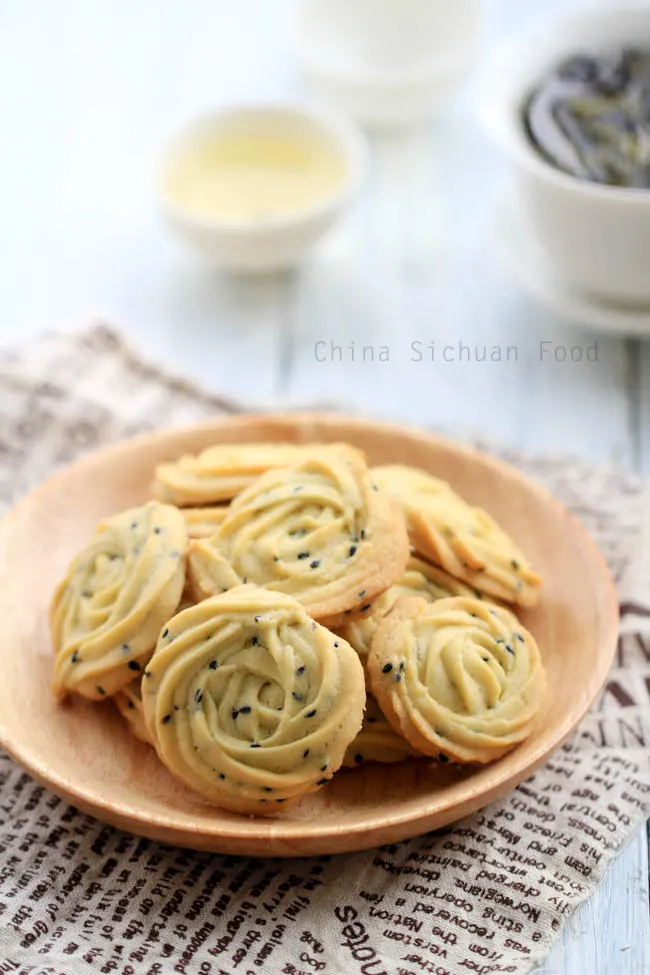 A delicious combination of sweet and savory. There's something magical about the combination of salted egg yolks and curry leaves.