A collection of over 40 Easy Asian Recipes You Can Cook From Your Pantry. You will be amazed at the delicious meals you can make with what you already have.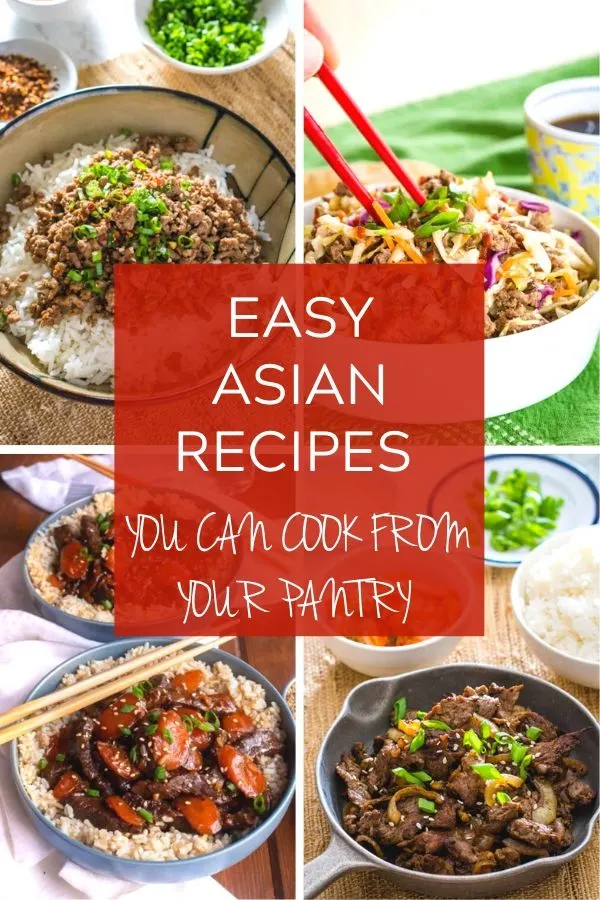 Cooking from your pantry takes just a bit of planning and a little inspiration. I bet you will be amazed at how many delicious, nutritious meals you can create with what you already have.
Below is a compilation of over 40 easy Asian recipes made with ingredients that you likely already have in your pantry. This list includes recipes here from Wok & Skillet and also recipes that some of my food blogger friends have shared.
Use these ideas and tailor them based on what you have on hand. I hope that you'll be inspired to try a dish or two.
Make this Chinese classic Beef and Broccoli tonight in less time than ordering from your favorite restaurant! It will surprise you how quick and easy this dish is to prepare, yet it will taste just like take-out!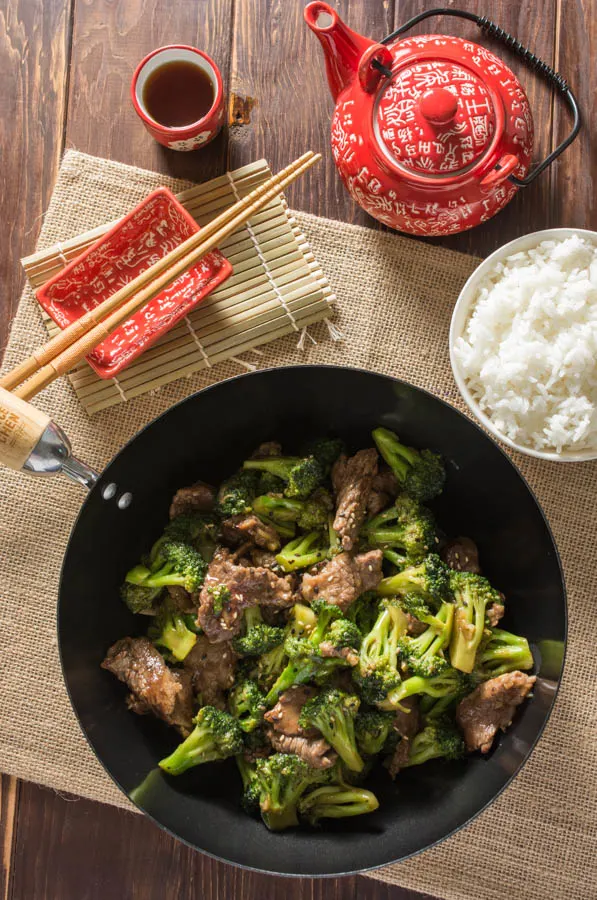 These Chinese BBQ Pork Meatballs are perfect as an appetizer, snack or side dish. The Chinese 5-Spice gives these meatballs a classic Chinese Char-Siu flavor. They are a snap to prepare and take only 15 minutes to cook!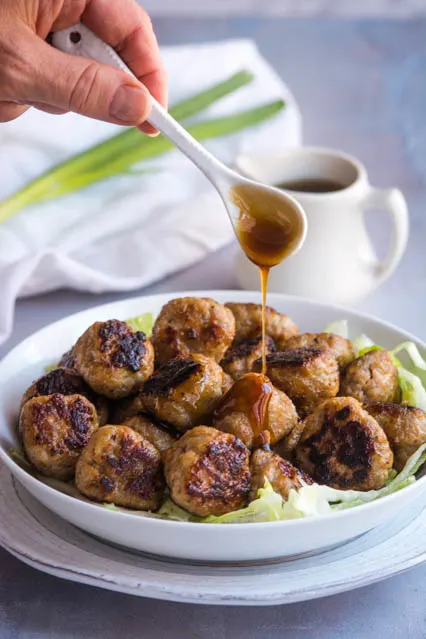 CHINESE EGG AND TOMATO STIR-FRY
Chinese Egg and Tomato is a simple yet flavorful dish straight from the Chinese home kitchen. Fluffy scrambled eggs pair perfectly with the sweet and savory flavors of the tomato.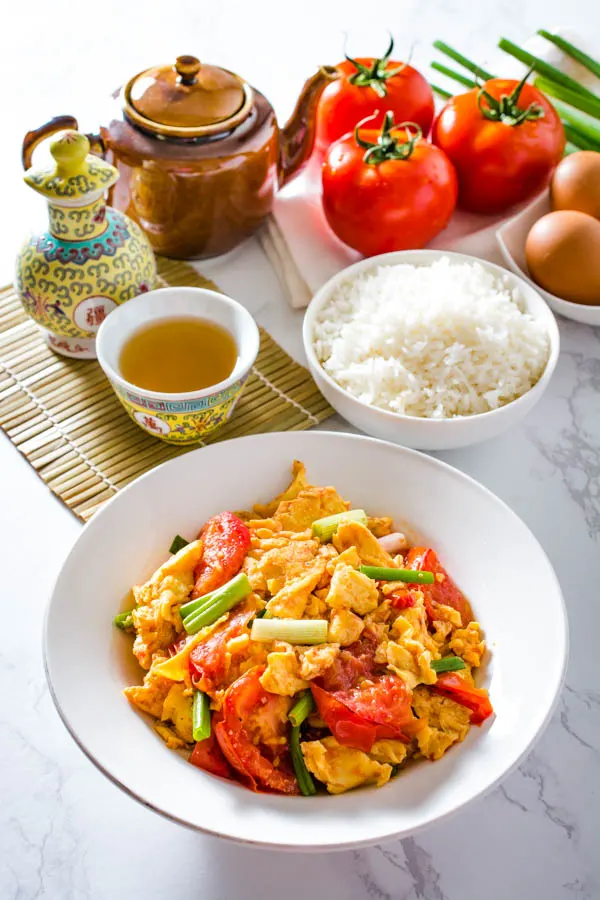 This Korean Beef Bowl is the super quick-and-easy version of the traditional Beef Bulgogi. With only a 15-minute cook time and a few simple ingredients, this dish will be your new favorite go-to weeknight meal!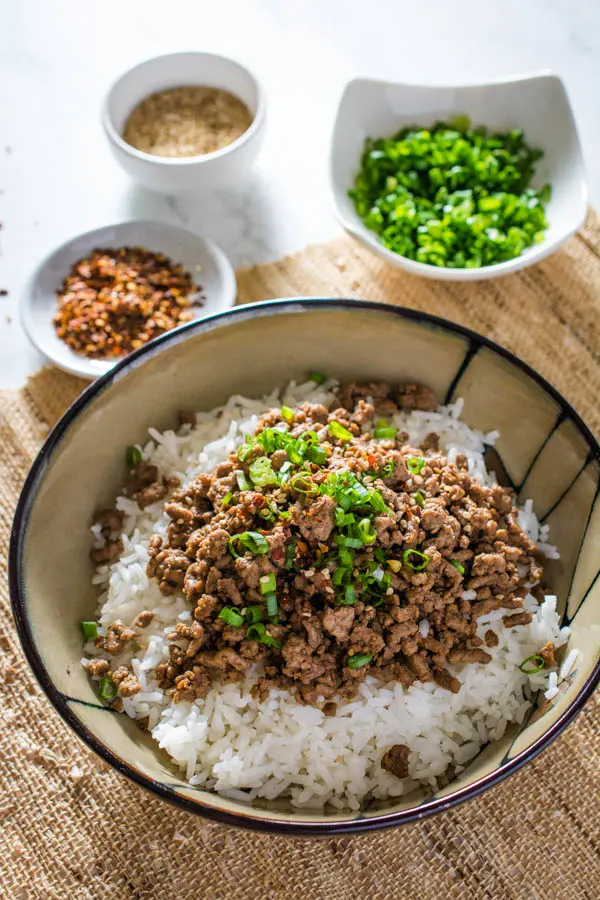 Tender chicken smothered in an incredible savory sauce with crunchy roasted cashews and green bell pepper. Get this Chinese restaurant-style Cashew Chicken on your dinner table in less time than ordering takeout!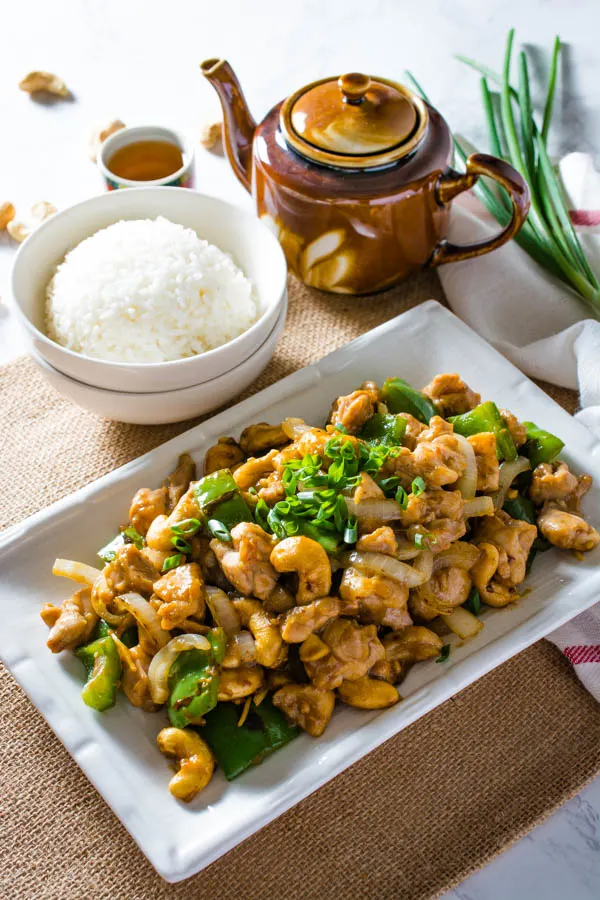 Thai Cucumber Salad is light and refreshing but certainly does not lack in flavor. Cool cucumber slices and zesty red onion are dressed in a sweet and tangy sauce, then topped with chopped roasted peanuts for extra crunch.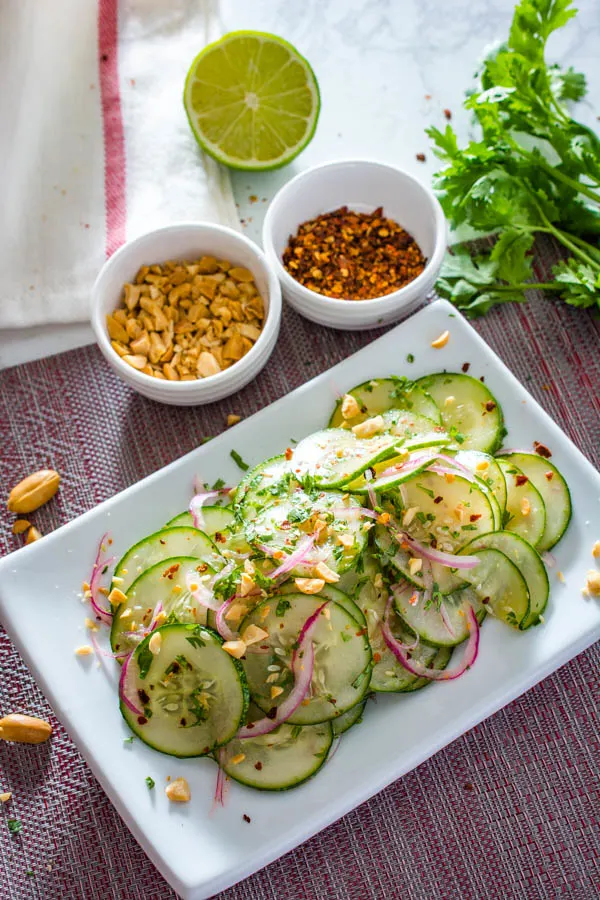 RICE COOKER HAINANESE CHICKEN RICE
A super easy recipe that takes just a few minutes and a few ingredients to put together! Omit the pandan leaves if you're not able to find it.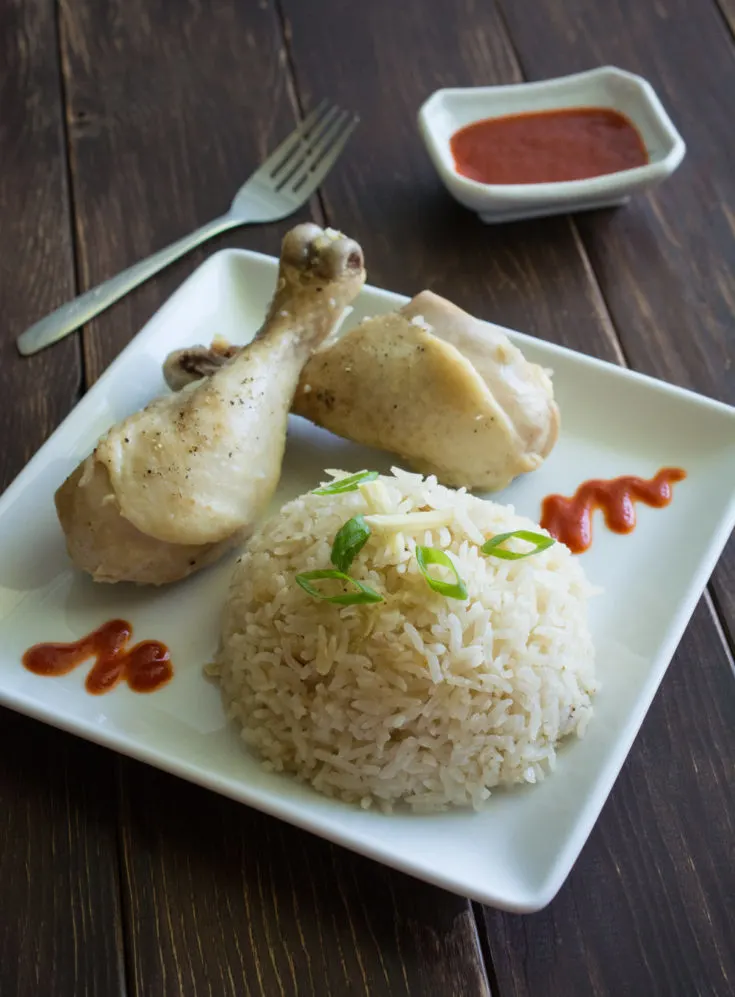 Beef Bulgogi is a famous Korean BBQ dish featuring super-thin strips of sweet and savory marinated beef with the flavors of soy sauce, sesame oil, Asian pear, and ginger.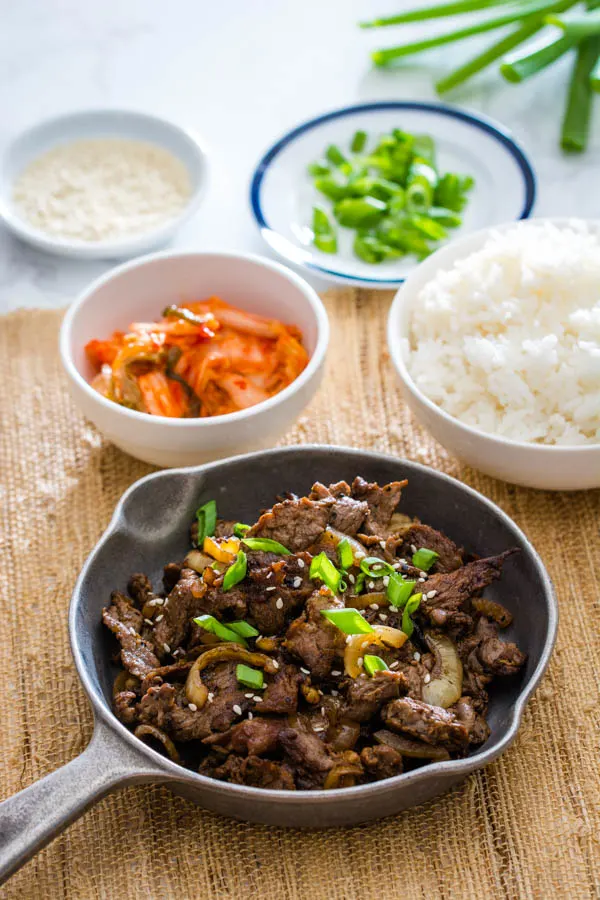 Make this Shrimp Fried Rice in less time than it takes to get take-out. It is super simple and tastes much better too! This fried rice features juicy shrimp, sweet green peas, crunchy carrots, scrambled eggs and lots of fresh scallions.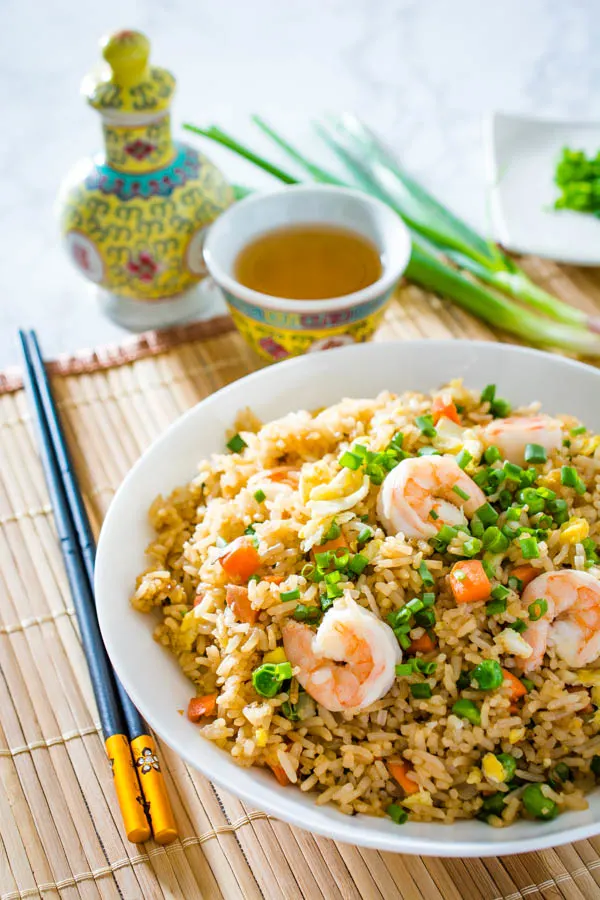 Tender pieces of marinated chicken breast are stir-fried, then coated in a luxuriously rich and creamy peanut sauce. Make this easy Thai Peanut Chicken in a snap; even on your busiest weeknights!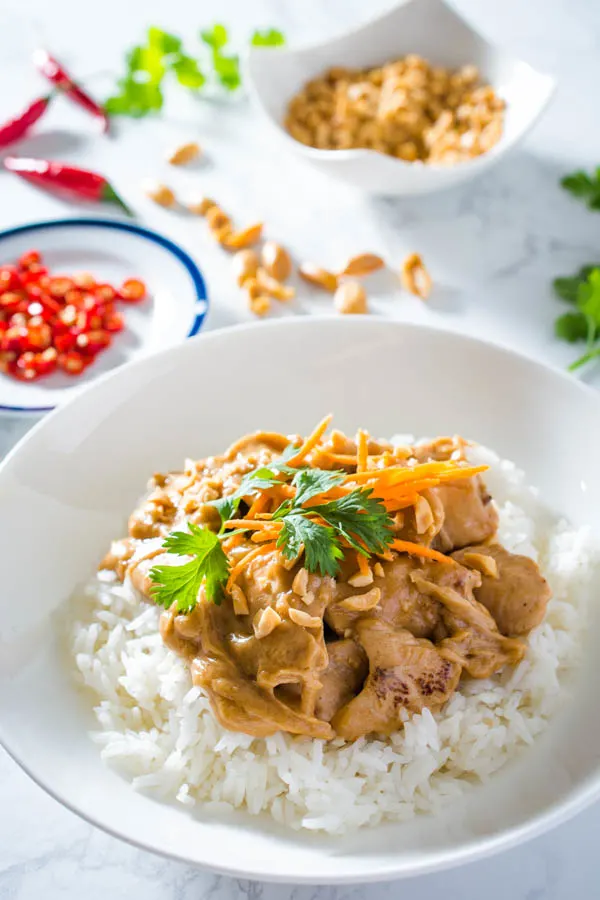 This American-Chinese restaurant style Egg Drop Soup is light yet so delicious and soothing. It's a snap to prepare and is the perfect complement to any Asian meal.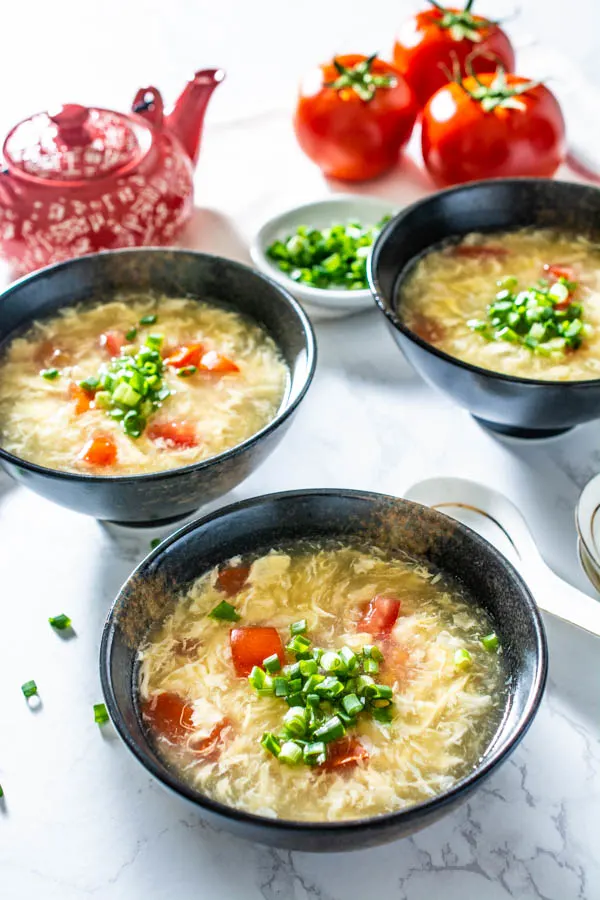 Chicken Adobo is a Filipino classic that has been dubbed the unofficial dish of the Philippines. A simple blend of soy sauce, garlic, vinegar with bay leaves and whole peppercorns yields one of the most incredible sauces you have ever tasted.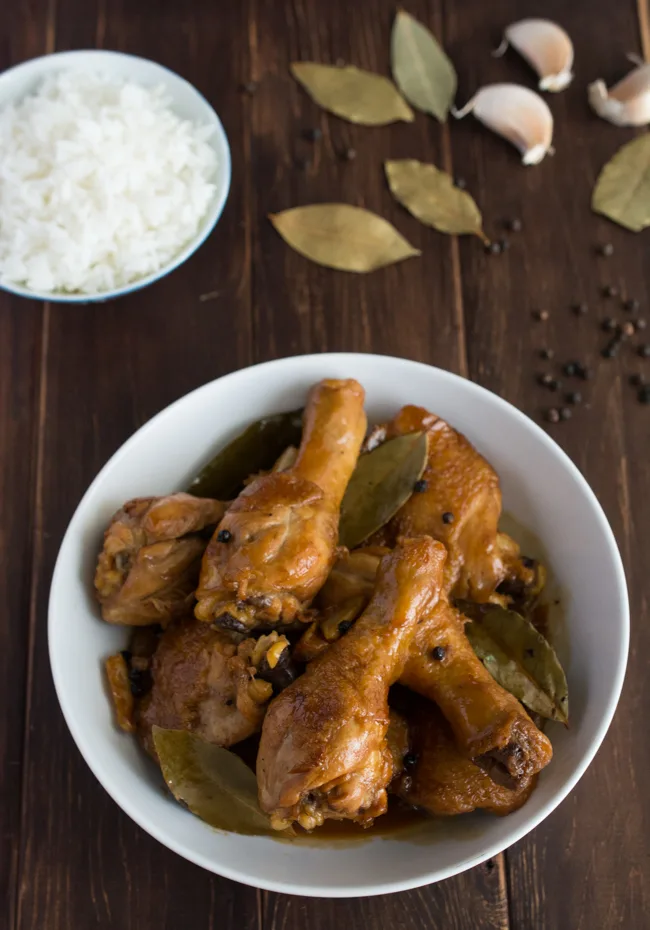 These sweet and savory Korean Beef Bulgogi Meatballs are a unique spin on the well-loved Korean BBQ beef dish. They can be served as an appetizer, snack, or with steamed rice as a full meal!
This super easy Teriyaki Chicken will be your new favorite go-to weeknight meal. The chicken is so flavorful while the sauce is rich and thick. Nobody will believe it took just minutes to prepare!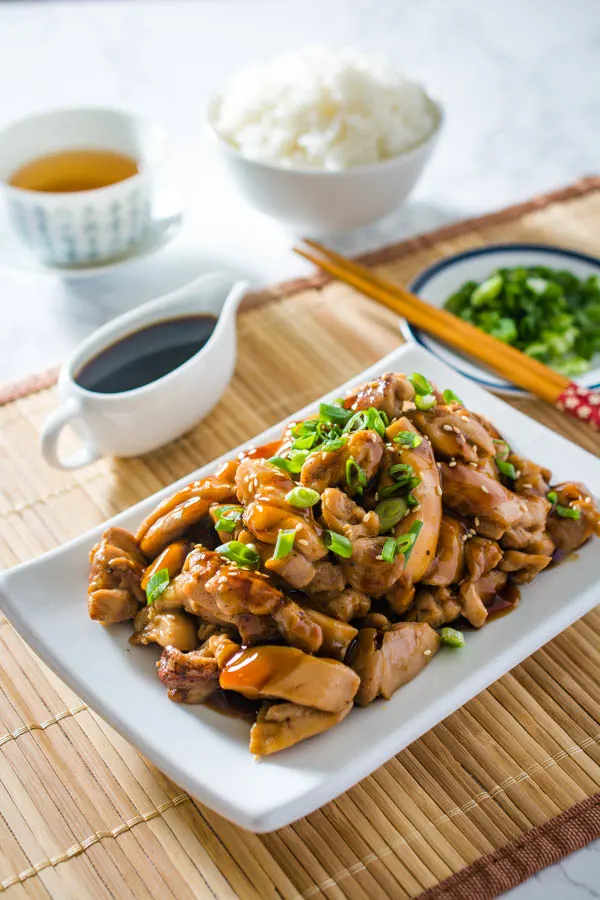 MONGOLIAN BEEF by The Adventure Bite
This easy and healthy Mongolian Beef with brown rice is ready is less than half an hour! Tweak the sweetness or spiciness of this dish based on your preference.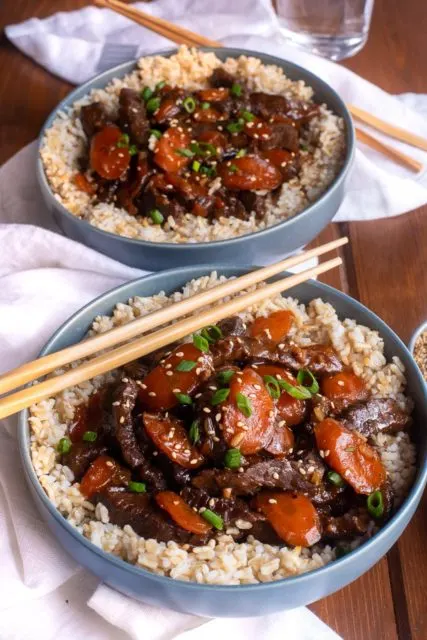 ASIAN STEAK MARINADE by Sweet and Savory Meals
This is THE recipe to add umami to your steaks. The combination of soy sauce, balsamic vinegar, and Worcestershire sauce add incredible flavor, and maple syrup gives it a touch of sweetness.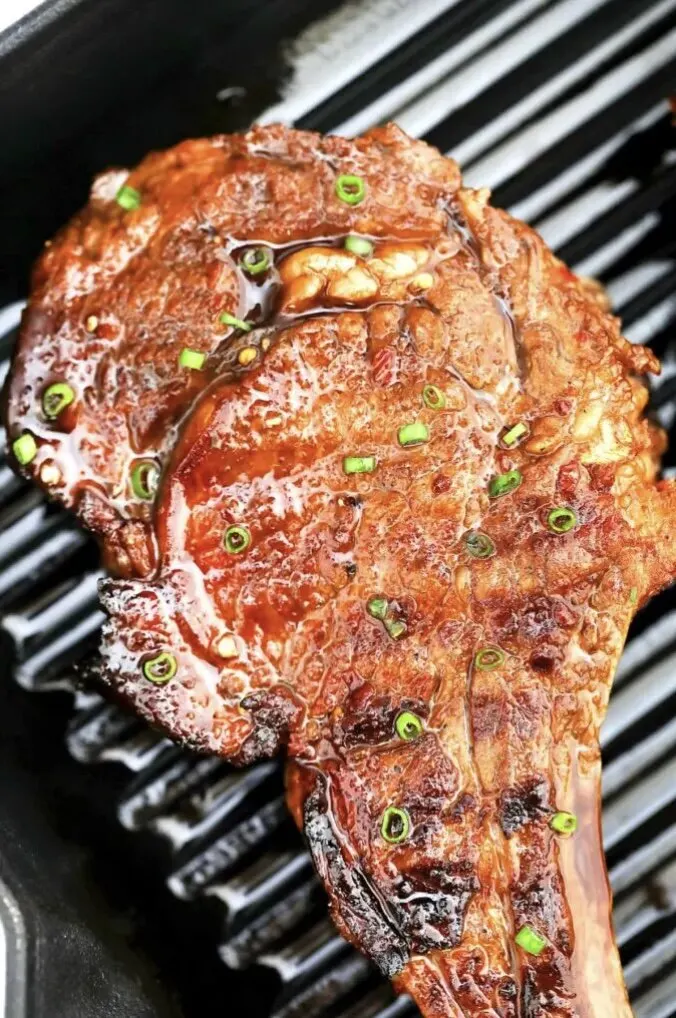 HOMEMADE RAMEN NOODLES by Pinch and Swirl
Make your own ramen noodles at home with this easy recipe. These noodles freeze well, so make a big batch for all of your favorite ramen dishes. You will find a couple of yummy ramen recipes in this recipe round-up.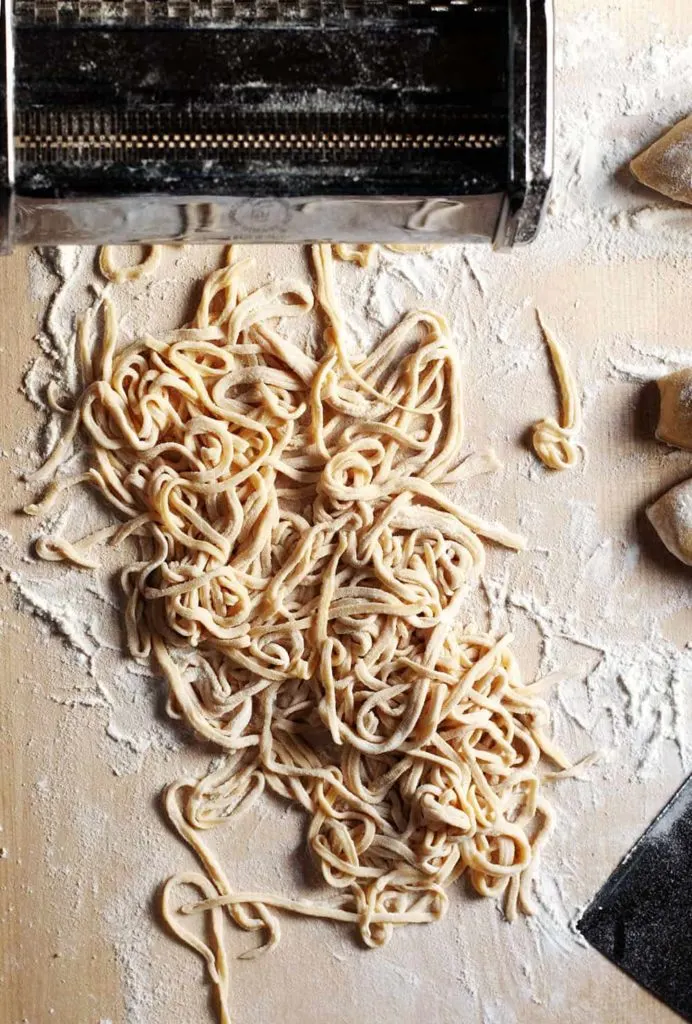 AIR FRYER ORANGE CHICKEN by Everyday Family Cooking
Got an air-fryer? It is a great and convenient alternative to stir-frying in a wok. Making your own orange sauce takes just a few simple ingredients.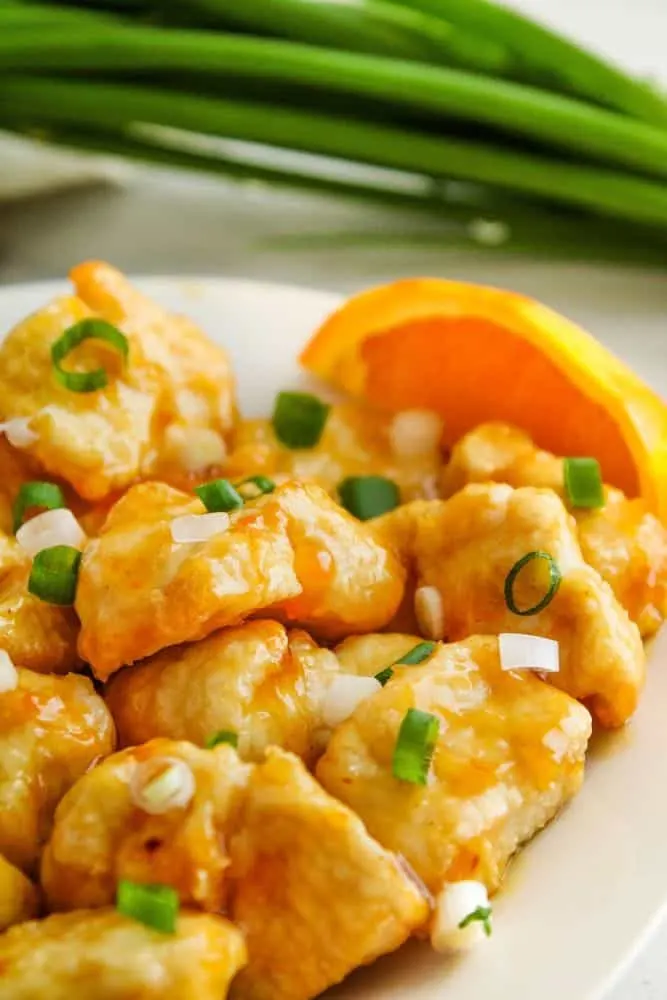 ASIAN PORK BELLY BEAN SOUP by Eating Richly
A unique and delicious bean soup recipe with meaty pork belly and unmistakable Asian flavors. Cooks in the crockpot with very little hands-on time.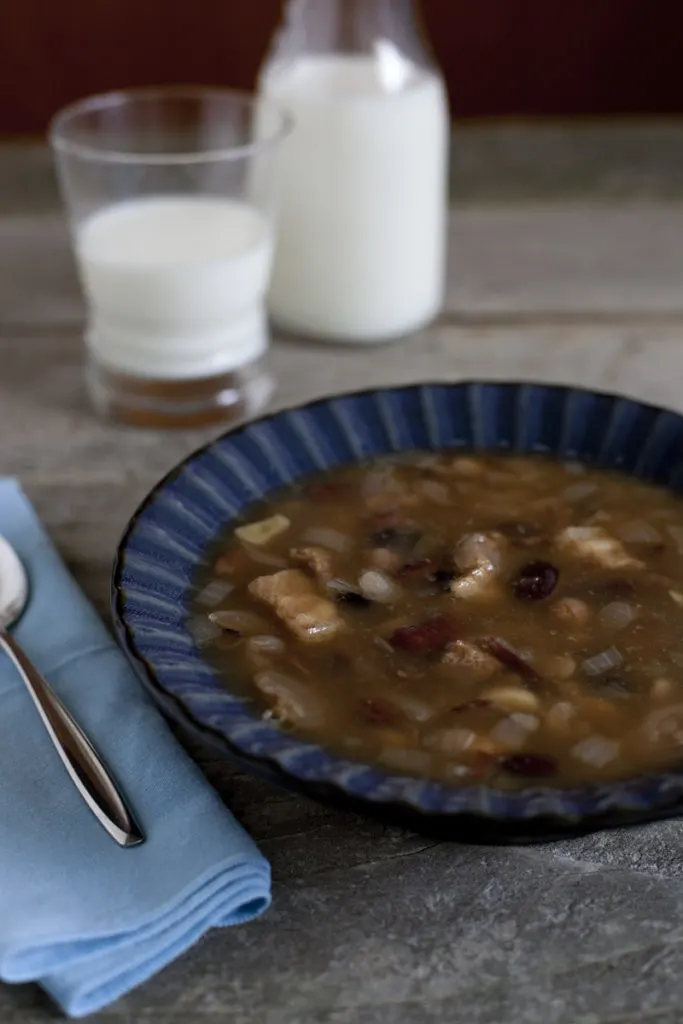 GARLIC, GINGER, LIME MARINATED TOFU AND QUINOA by Oh Sweet Mercy
A fantastic and flavorful meatless meal! The tofu can be cooked in an air-fryer or on a skillet. Not a fan of tofu? Try this recipe with chicken breast instead.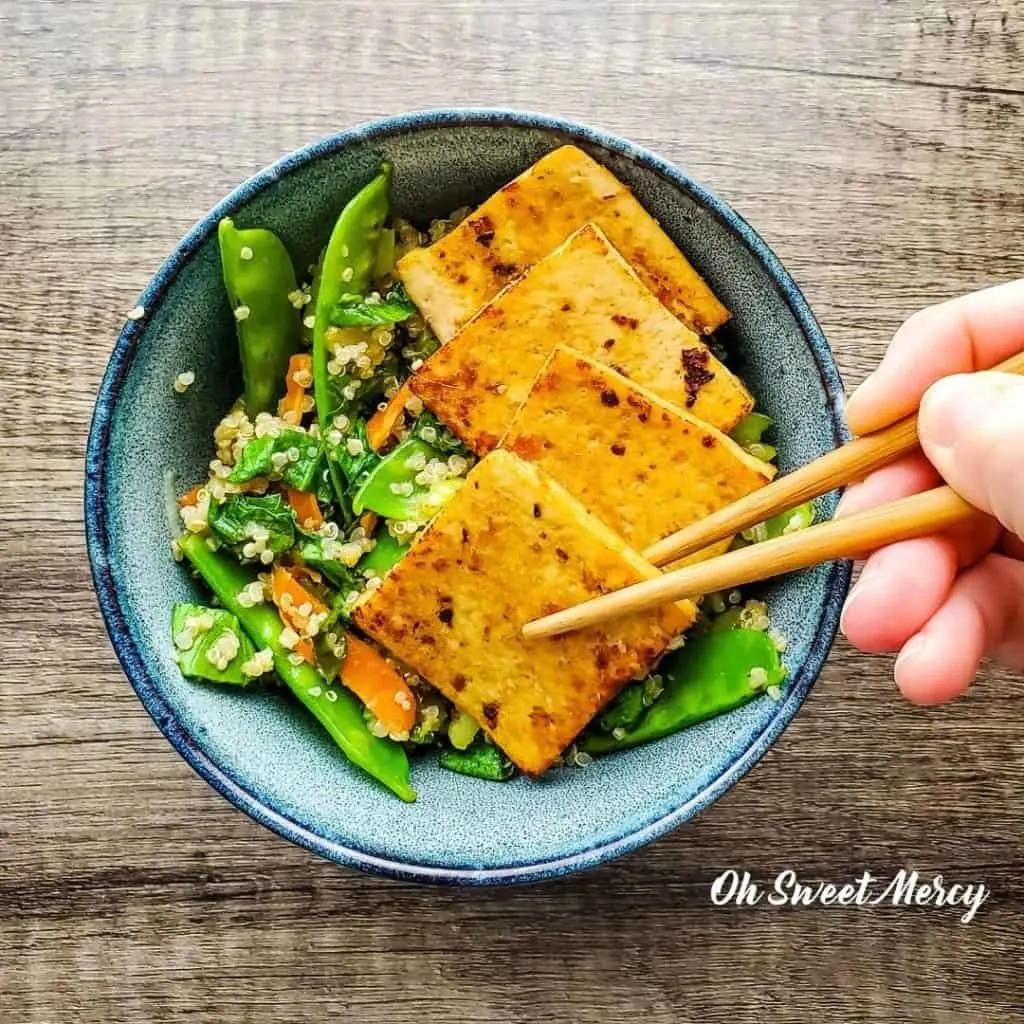 AIR FRYER HONEY SOY CHICKEN THIGHS by Everyday Family Cooking
Made with boneless chicken thighs so the marinade can really get into the meat. Get this delicious dinner on the table in less than 30 minutes!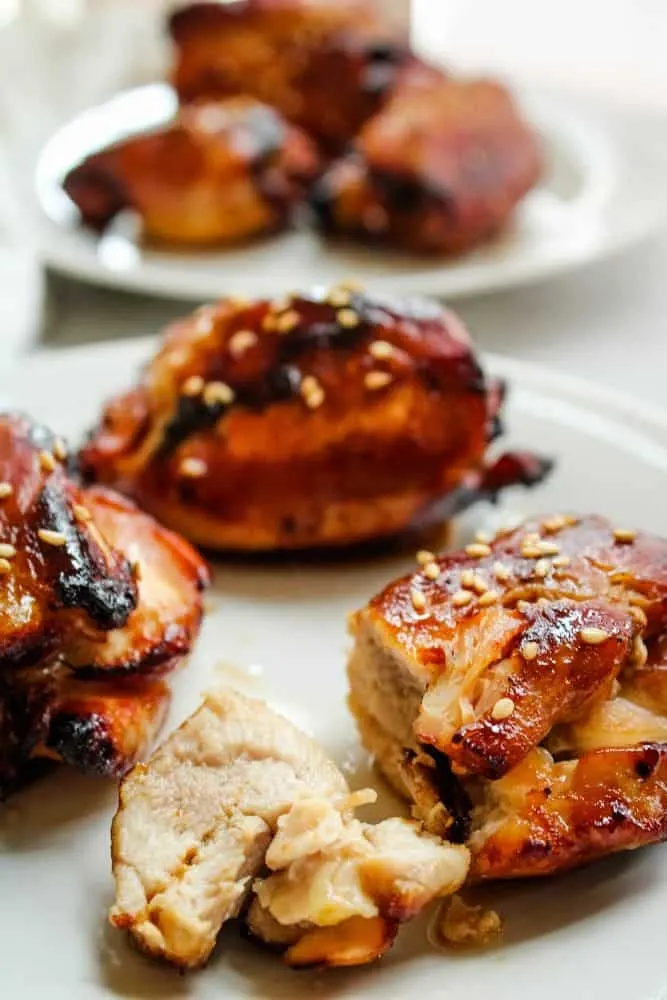 ASIAN PASTA SALAD WITH PEANUTS by Veggie Fun Kitchen
This delicious salad is served warm or cold. Made with angel hair pasta, scallions, peanuts, edamame, bell pepper and chili oil for extra spice.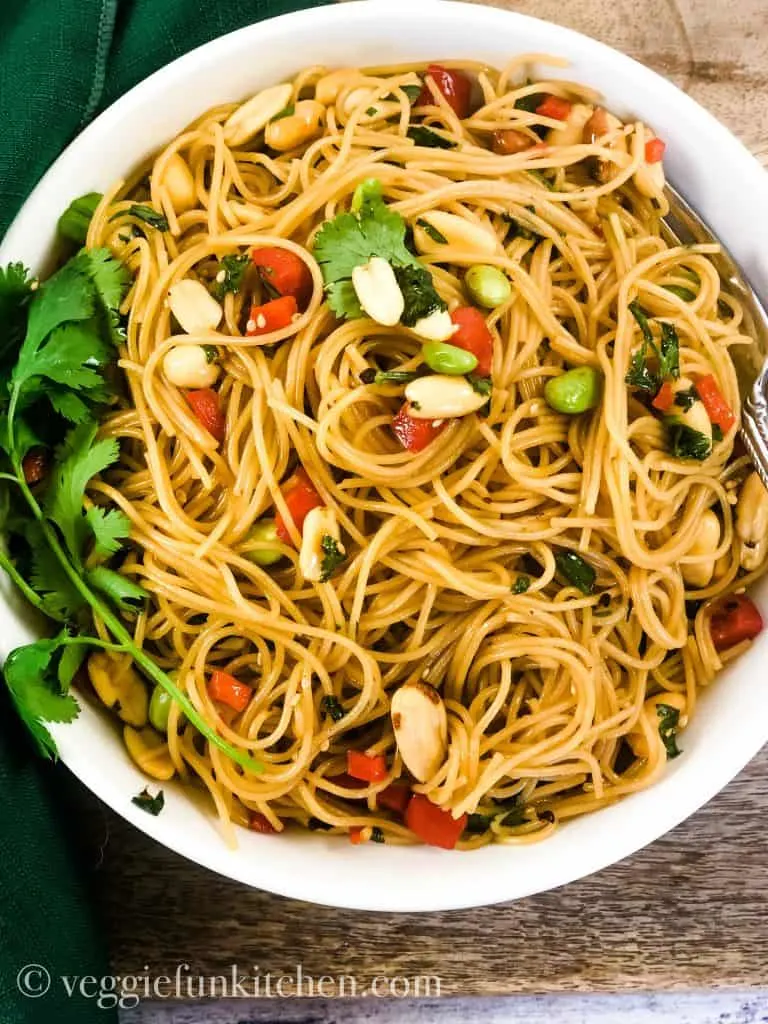 AIR-FRYER KOREAN BBQ CAULIFLOWER WINGS by The Delicious Spoon
These Korean BBQ cauliflower wings will transport your taste buds halfway across the world! Bite-sized pieces of cauliflower smothered in a sticky, sweet and rich Korean BBQ sauce.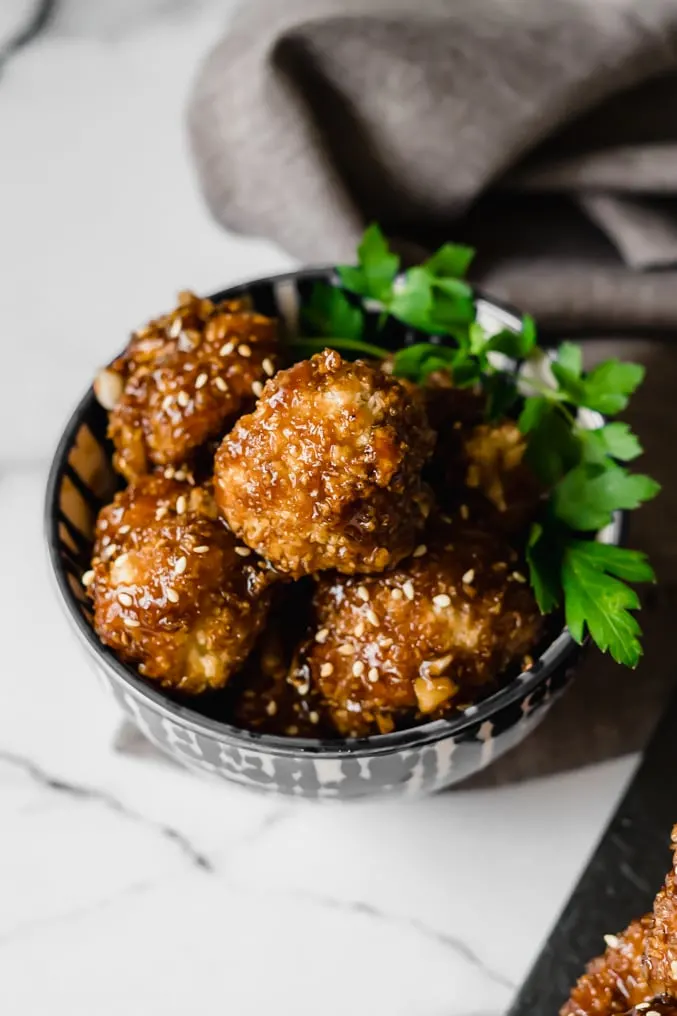 TERIYAKI CHICKEN STIR-FRY by The Adventure Bite
The perfect easy weeknight meal with a delicious homemade teriyaki sauce that tastes just like takeout! This recipe is super versatile so feel free to use any vegetables you have on hand.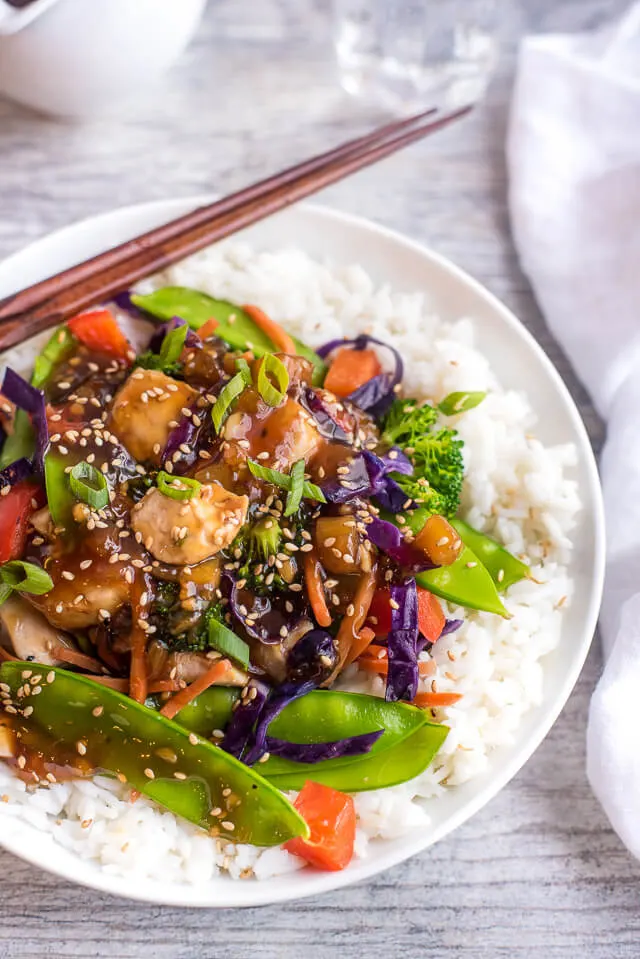 GOCHUJANG SPICY BRUSSELS SPROUTS by Cooking on Caffeine
Sweet and spicy, easy to make and full of umami flavor. Buttery and caramelized with Korean Gochujang chili paste. This makes a fantastic side dish.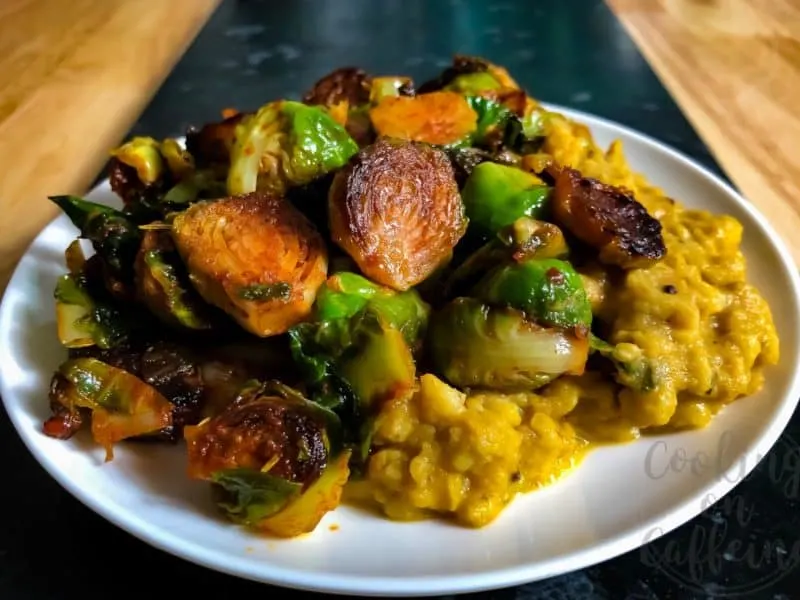 EASY GROUND BEEF EGG ROLL IN A BOWL by Cupcakes and Kale Chips
A family-friendly dinner that you can make in less than 20 minutes in a single skillet. It's budget-friendly and just as delicious as takeout!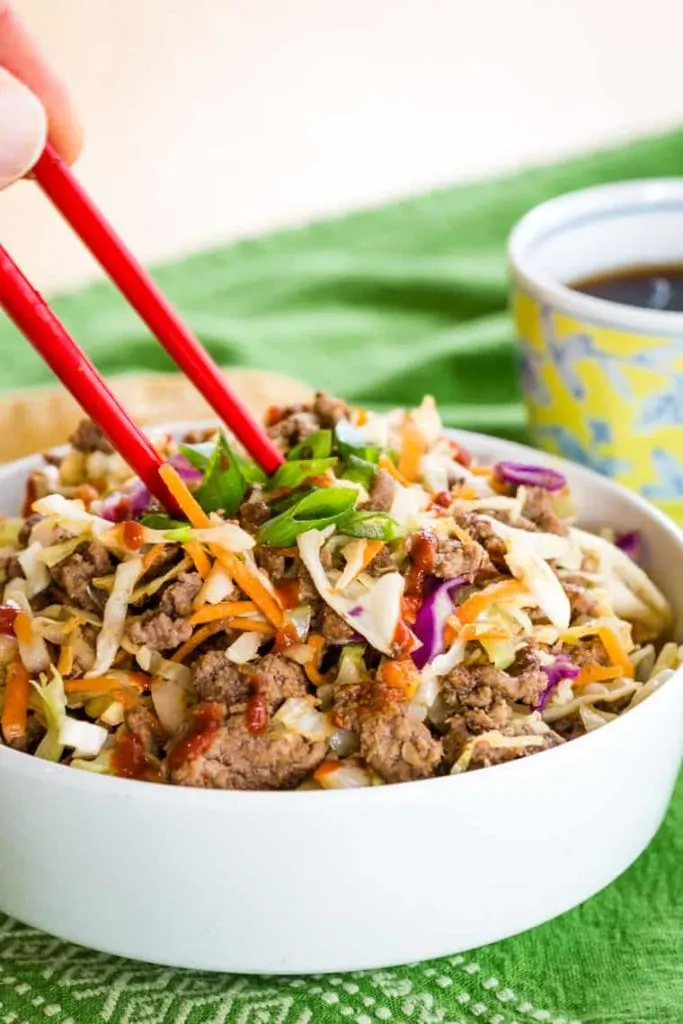 HAWAIIAN STYLE SPAM MUSUBI by Eating Richly
An easy Hawaiian style snack that is so simple and delicious. At its most basic, you only need three ingredients!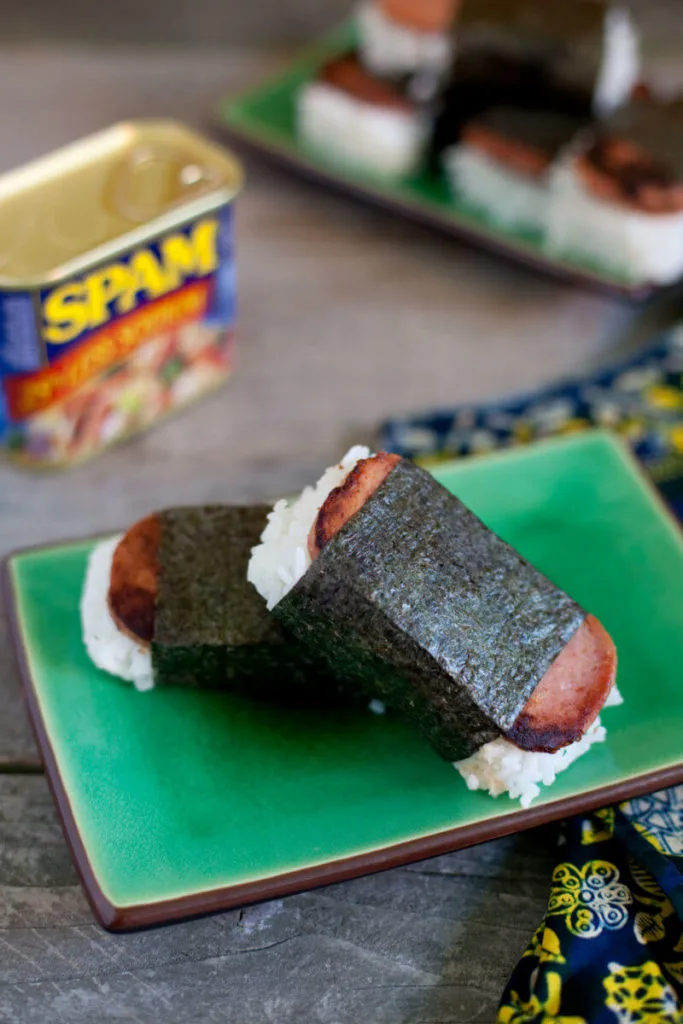 EASY VEGAN FRIED RICE by A Plantiful Path
Use your favorite veggies and items you probably already have in your freezer and pantry to make this quick and easy fried rice.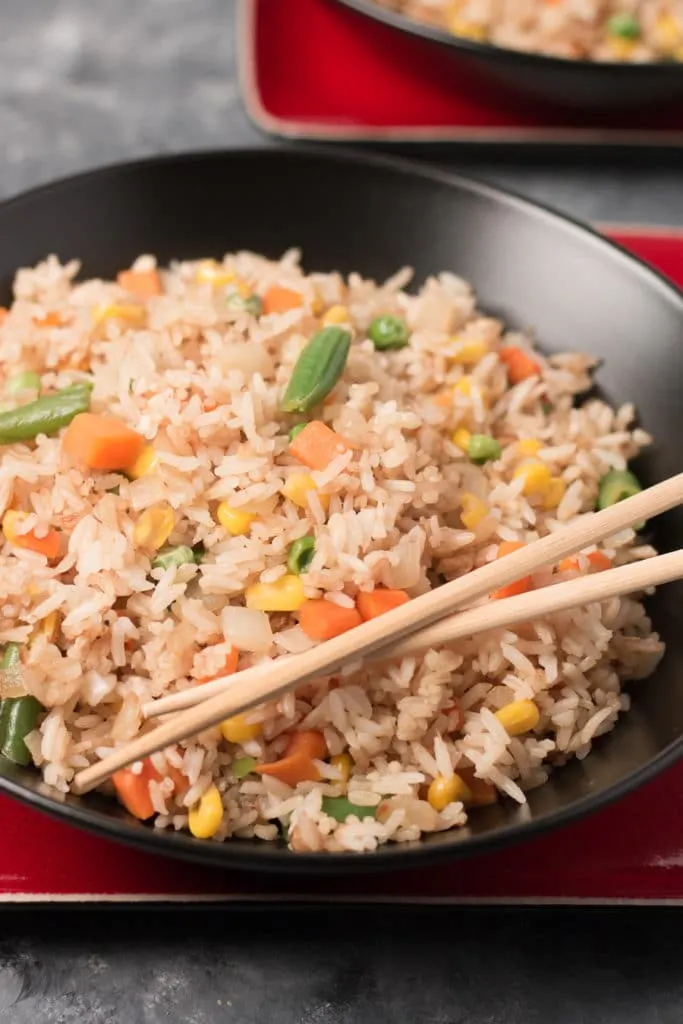 SWEET AND SOUR CHICKEN EGG ROLLS by Upstate Ramblings
These delicious egg rolls are filled with classic sweet and sour chicken then air-fried to perfection!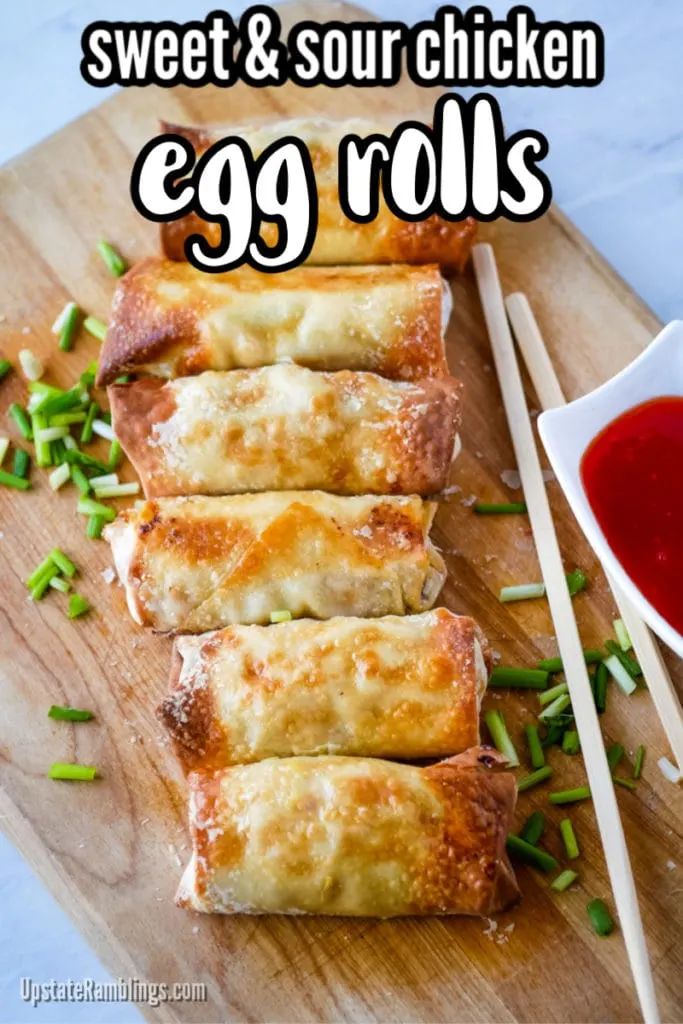 QUICK AND EASY EDAMAME RICE by Keeping It Relle
Sticky white rice tossed with vibrant green edamame, and a splash of saltiness from the soy sauce flavored mushrooms.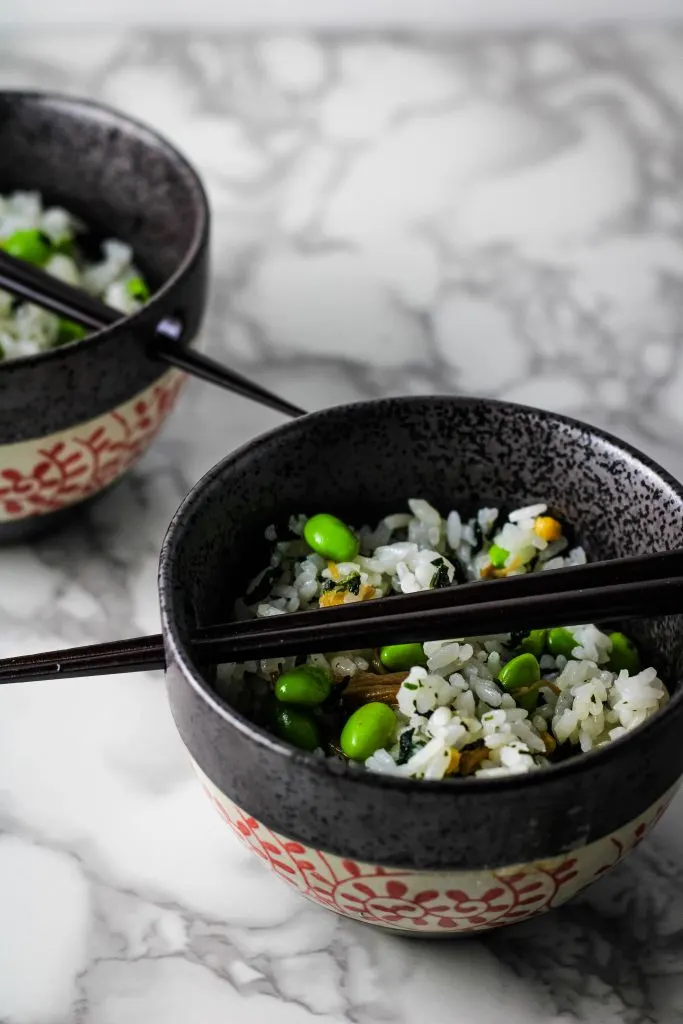 INSTANT POT THAI PEANUT SAUCE NOODLES by Cooking Carnival
Vegan, Nutty, Slightly spicy, incredible texture, full of flavor and so quick and easy to make. Best of all, it's ready in less than 30 minutes!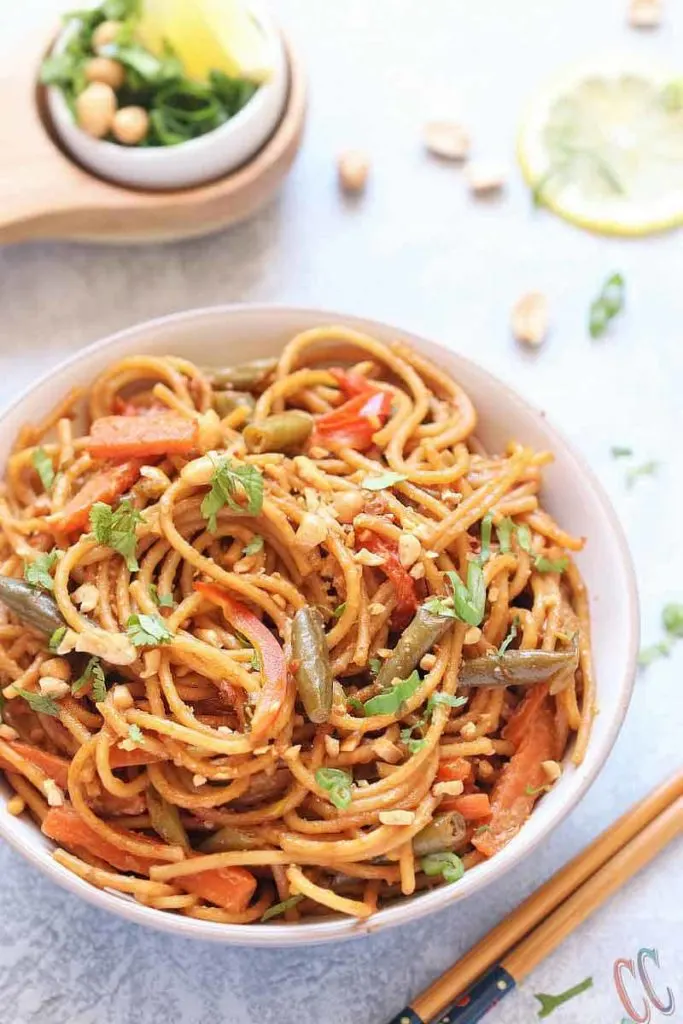 TERIYAKI RICE AND SALMON PATTIES by Will Cook for Smiles
These salmon patties are soft, flakey and packed with teriyaki flavor. A hearty meal all on its own, or serve it with veggies and salad for a full meal.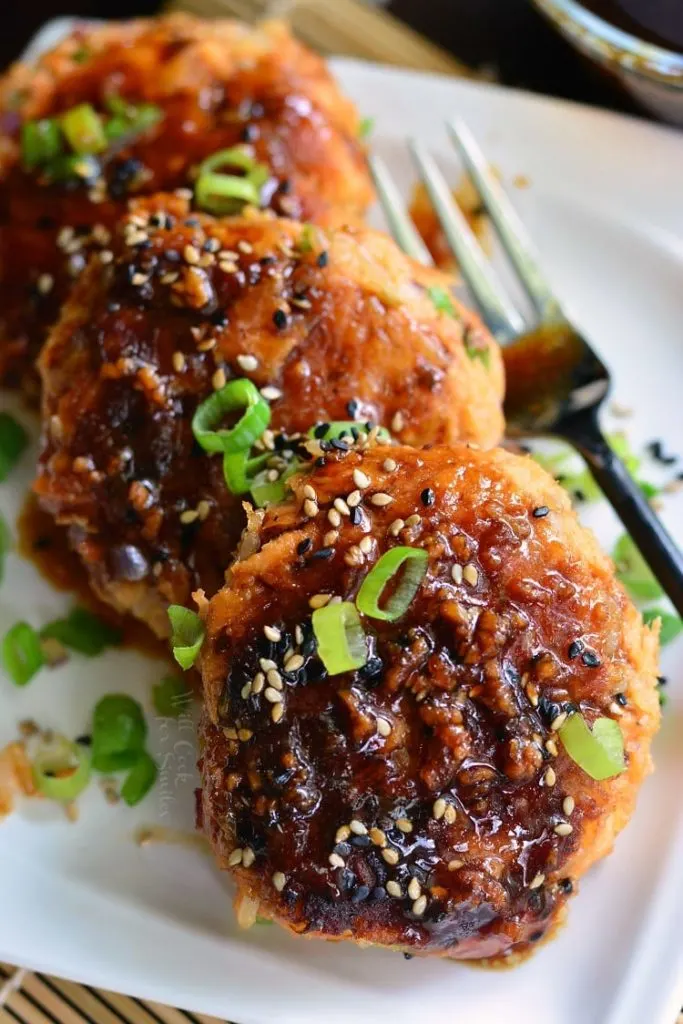 QUICK AND EASY PEANUT BUTTER CHICKEN by Momma Lew
This easy peanut butter chicken only takes 20 minutes from pan to plate! Delicious over sticky white rice.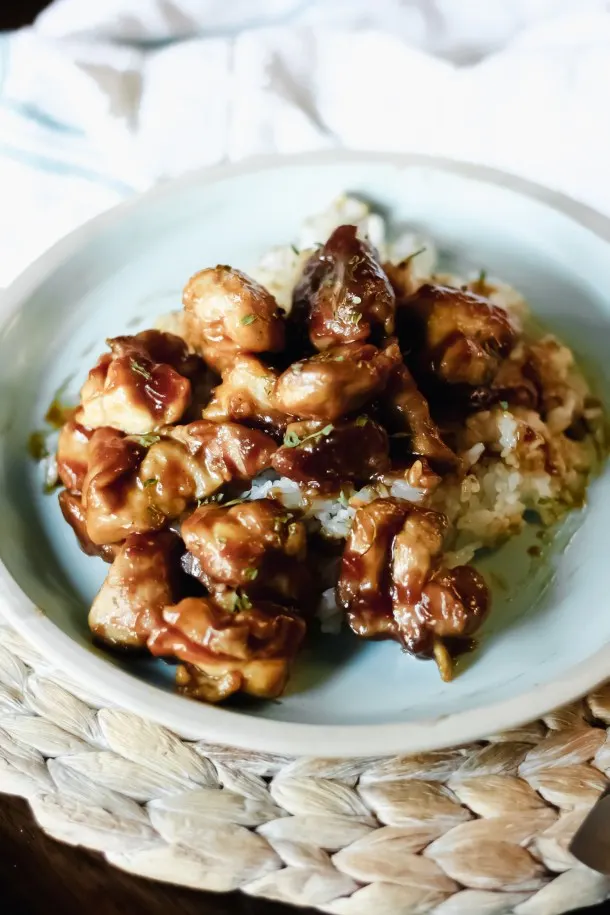 EASY CHICKEN FRIED RICE by Joyous Apron
Stir-fried rice with chicken, egg, and mixed vegetables is the perfect and complete easy dinner!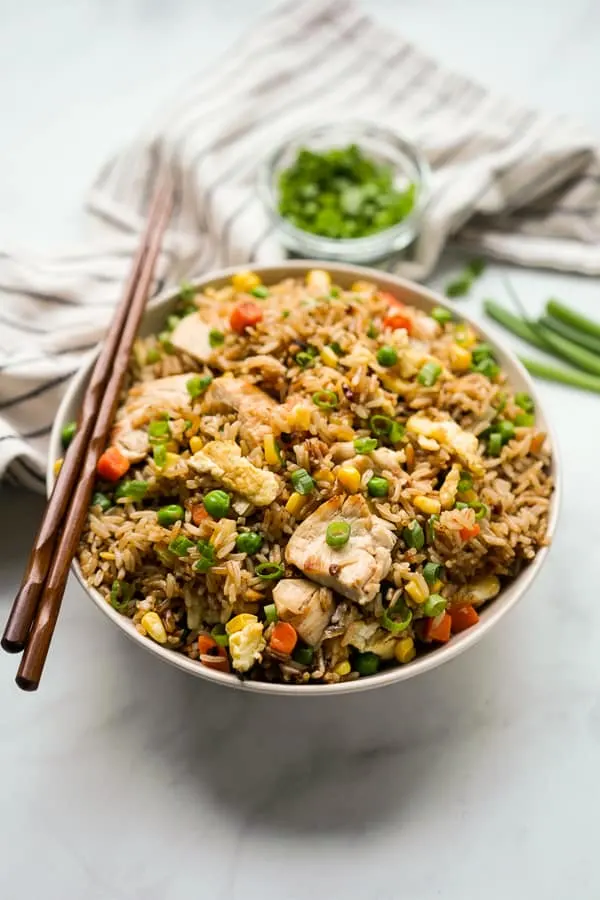 INSTANT POT CHICKEN CONGEE by Pressure Cook Recipes
This Chicken Congee (Jook) recipe takes just 6 ingredients and 5 minutes of prep time, yet yields unbelievable flavor. A frugal and easy one-pot meal.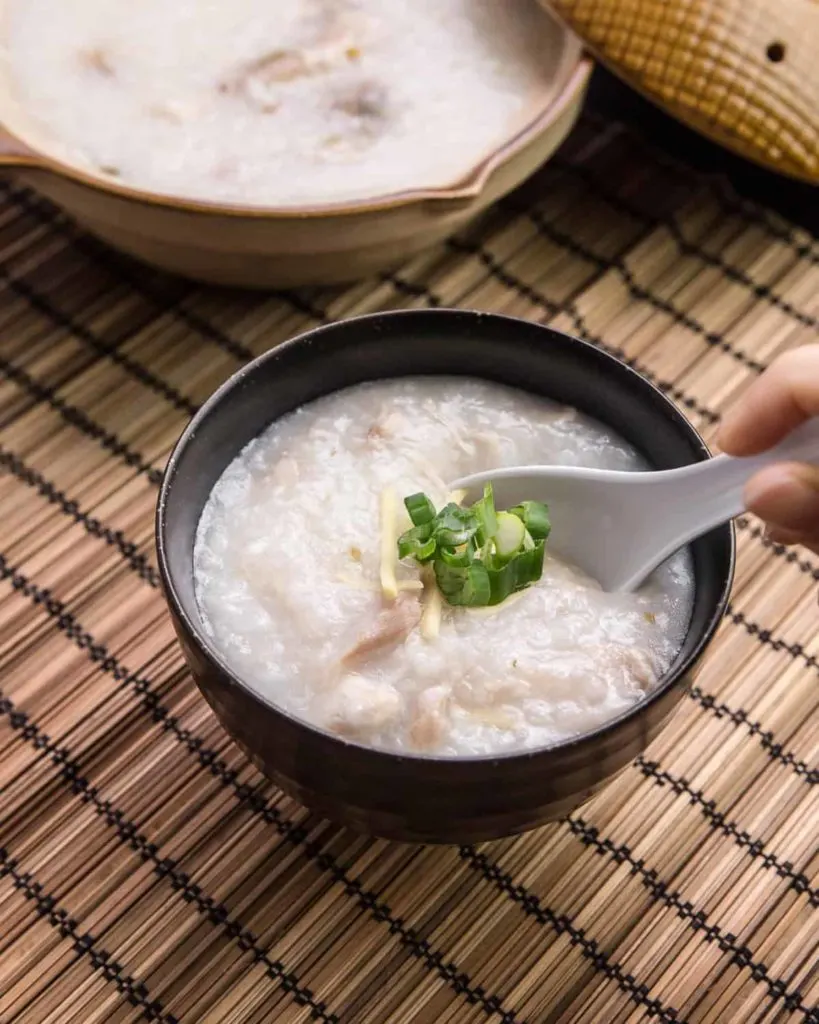 HAWAIIAN STYLE INSTANT POT TERIYAKI MEATBALLS by Hawaii Travel With Kids
These sweet and savory meatballs are perfect as an appetizer, or you may serve it over rice and your favorite veggies as a full meal.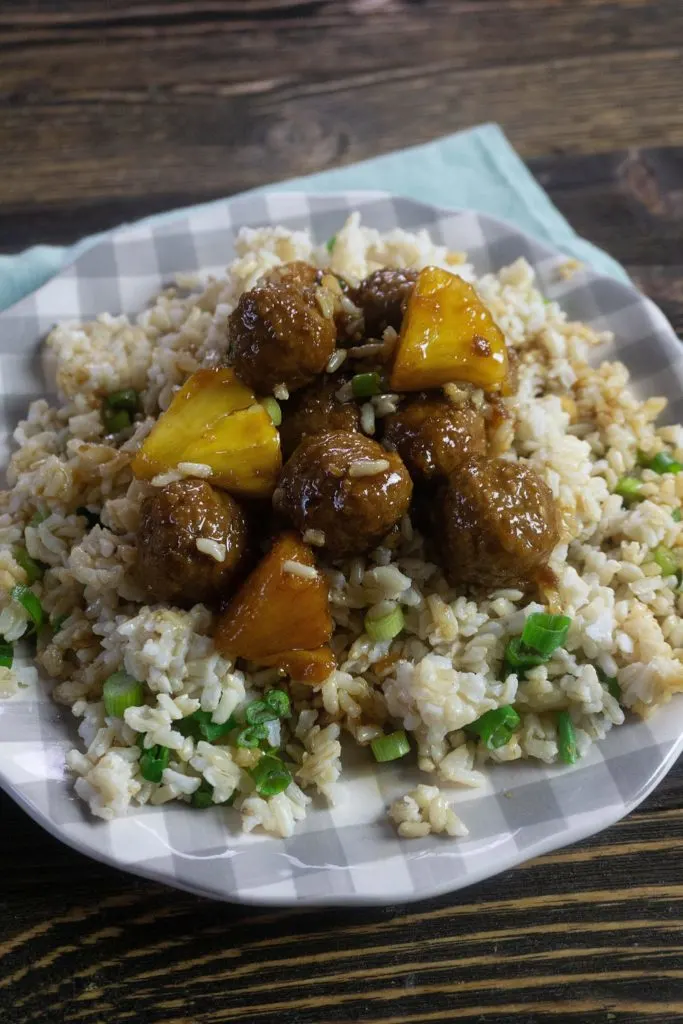 INSTANT POT CHICKEN CURRY by Recipes From a Pantry
A comforting dish so full of flavor and easy to make from pantry staples.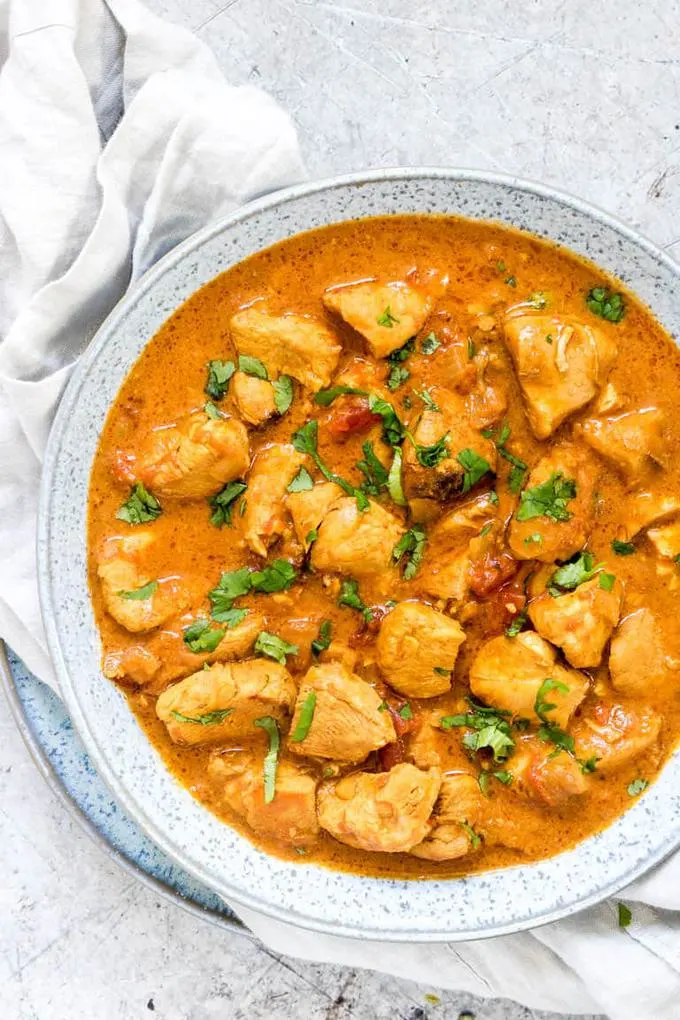 EASY BEEF RAMEN STIR FRY by Walking on Sunshine
A quick budget-friendly meal your family is sure to love. This beef ramen is made with an easy homemade sauce and is ready in 20 minutes.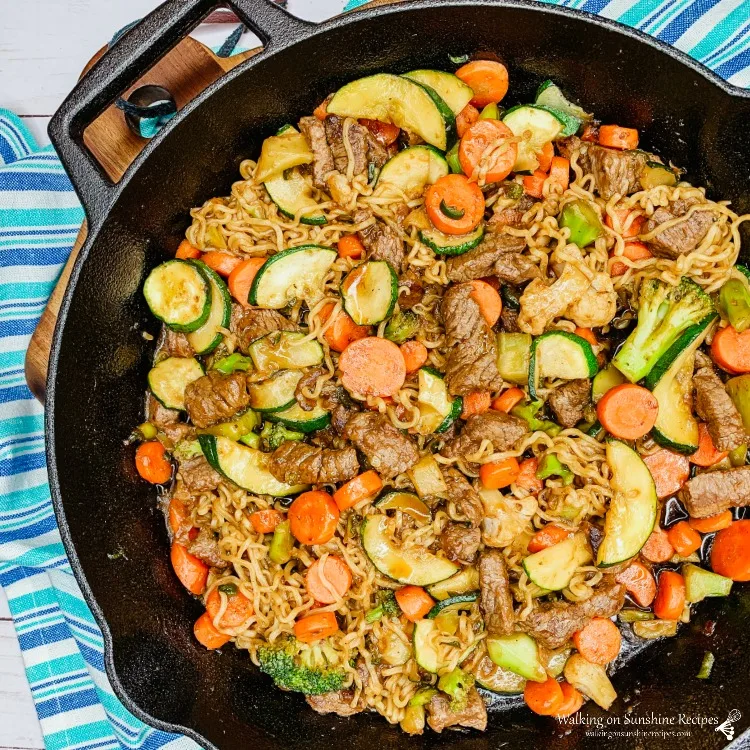 KIMCHI FRIED RICE by Rachael Hartley Nutrition
This amazing healthy fried rice is made with brown rice and gut-friendly kimchi, along with bacon, cabbage, eggs, and aromatic sesame oil.
SRIRACHA SPICY RAMEN NOODLE SOUP by Curry Trail
This ramen noodle soup will transport you to spice heaven! Who said ramen has to be bland and boring? Get this on your table in only 20 minutes!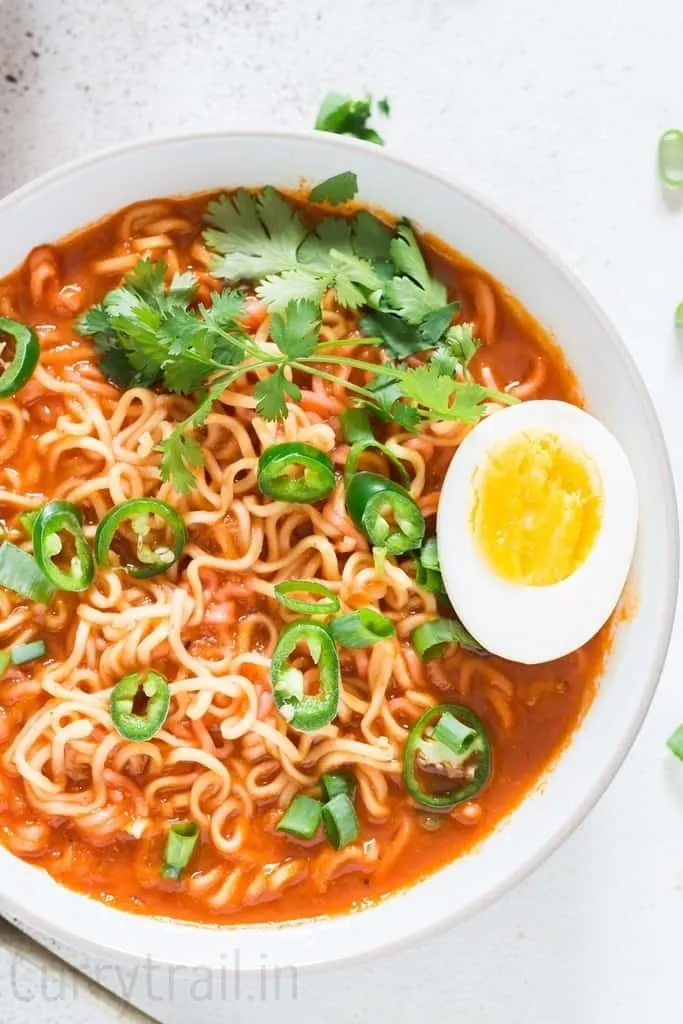 EASY BAKED HOISIN CHICKEN QUARTERS by Food Meanderings
An easy recipe with only 6 simple ingredients. Simply stir them together and pop them in the oven!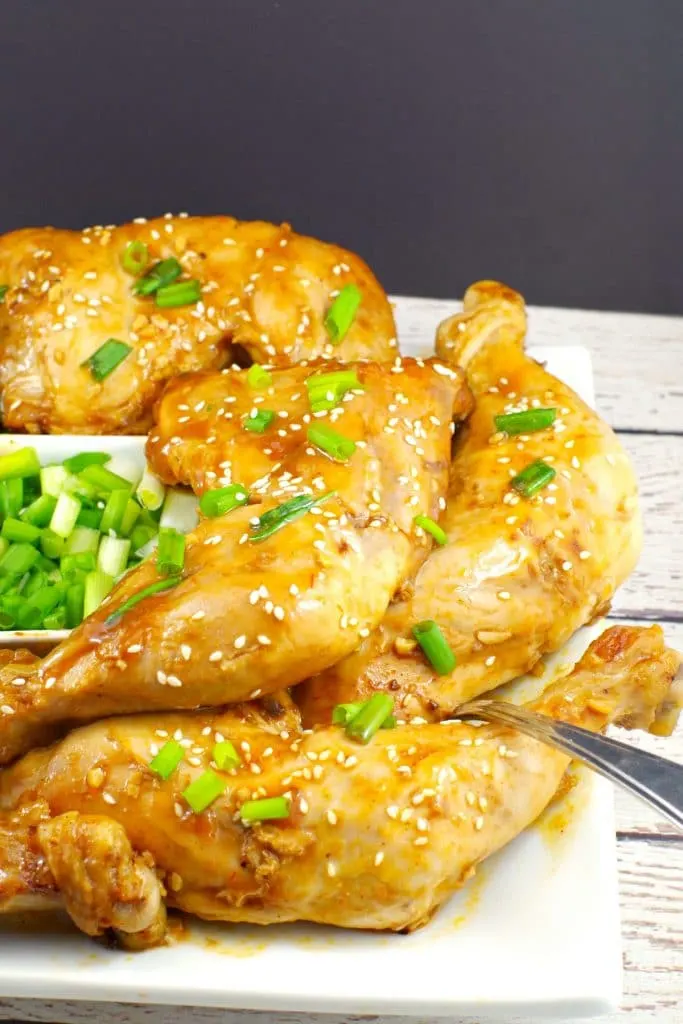 CHICKEN CHOW MEIN by Masala Herb
A quick and easy 20-minute recipe that is tastier than takeout! It's also much healthier as it contains less sodium. Add your favorite proteins and veggies to make this dish your own.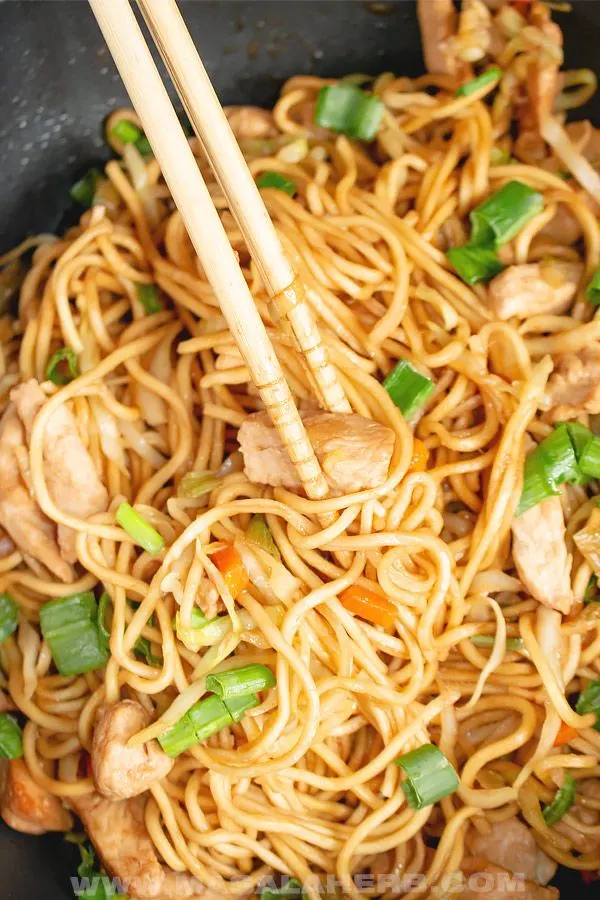 CHICKEN LETTUCE WRAPS by Suburban Simplicity
A healthy comfort food recipe that your whole family will enjoy. It is also gluten-free and dairy-free.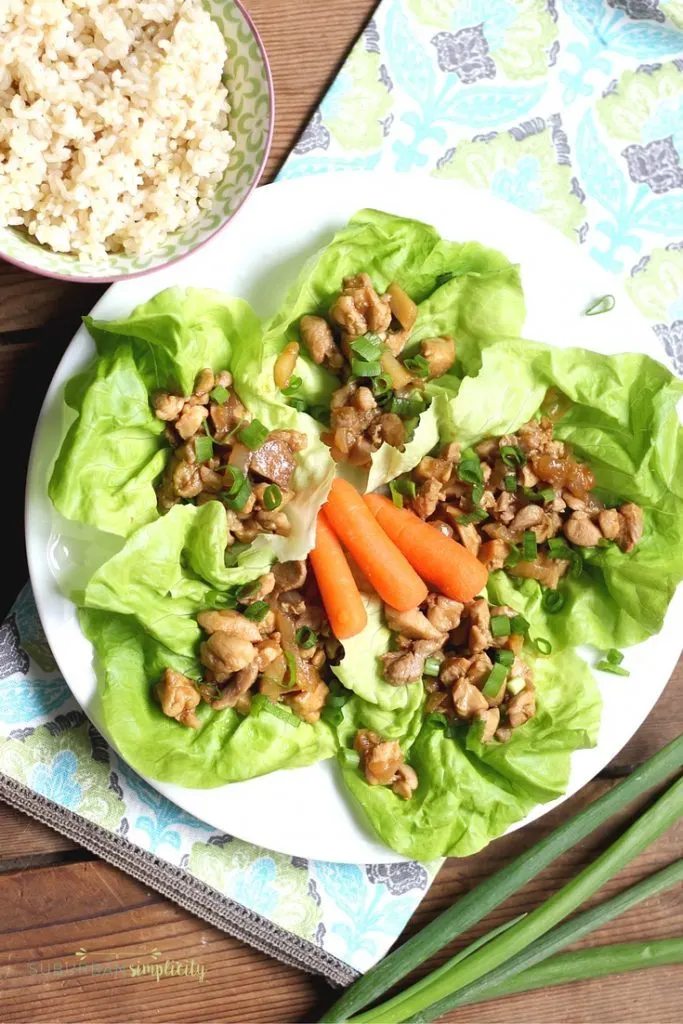 SWEET AND SPICY MAPLE SAUSAGE ASIAN MEATBALLS by Unsophisticook
With only 6 ingredients, these meatballs are easy to make and a total crowd-pleaser. These delicious meatballs are finished in the slow cooker.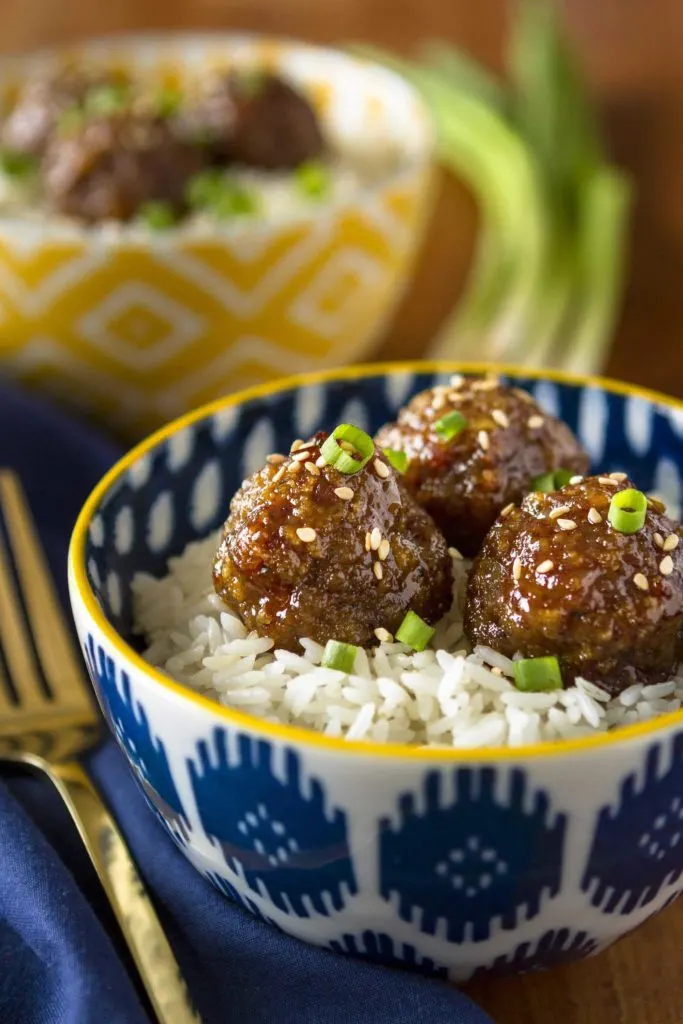 GARLIC GINGER CHICKEN WINGS by Ask Chef Dennis
These flavorful chicken wings feature the classic Asian flavors of garlic and ginger, along with an unexpected secret ingredient!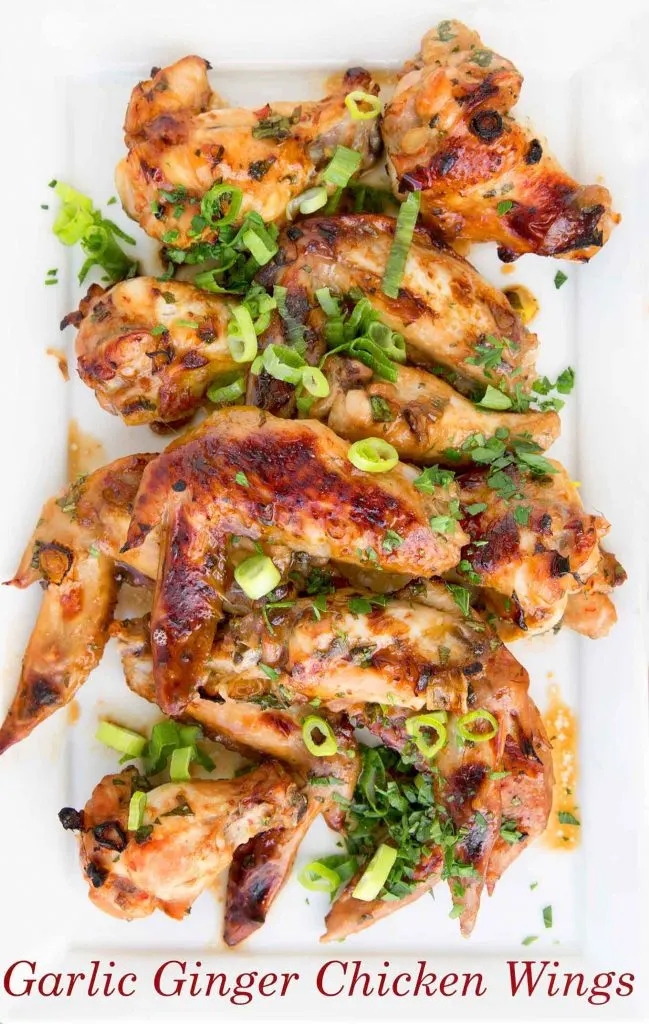 EASY VEGAN PHO (VIETNAMESE NOODLE SOUP) by Happy Kitchen.Rocks
This noodle soup is an easier and healthier version of the traditional Vietnamese pho. Super simple to put together and perfect for any occasion.