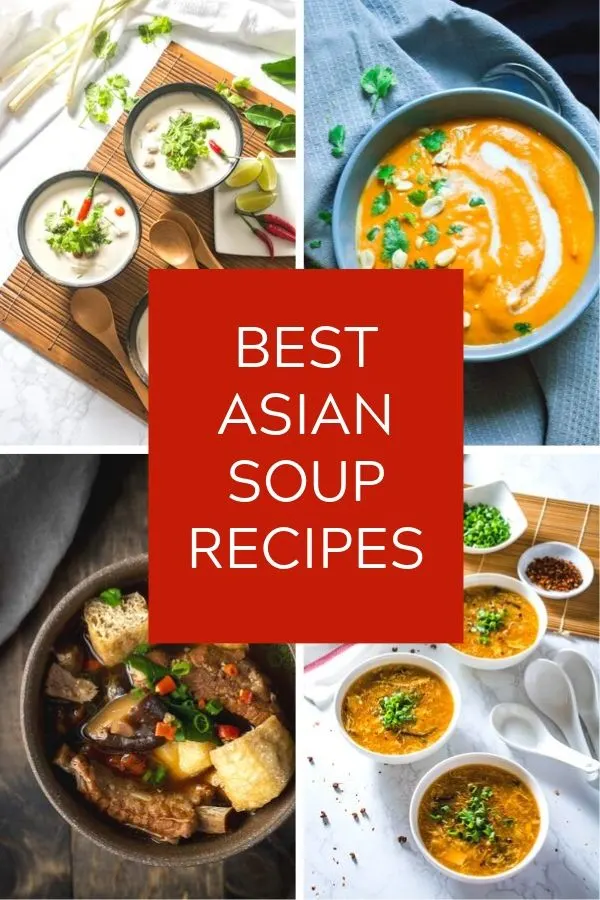 When the weather starts to cool down, or when you're feeling under the weather, there's nothing quite like a good bowl of soup to warm you up and make you feel better.
I've put together a list of some of the best Asian soup recipes that you can try.
With over 30 Asian and Asian-inspired soups here in this list, you are sure to find the perfect soup to make tonight. Which one will you try first?
This American-Chinese restaurant style Egg Drop Soup is light yet so delicious and soothing. It's a snap to prepare and is the perfect complement to any Asian meal.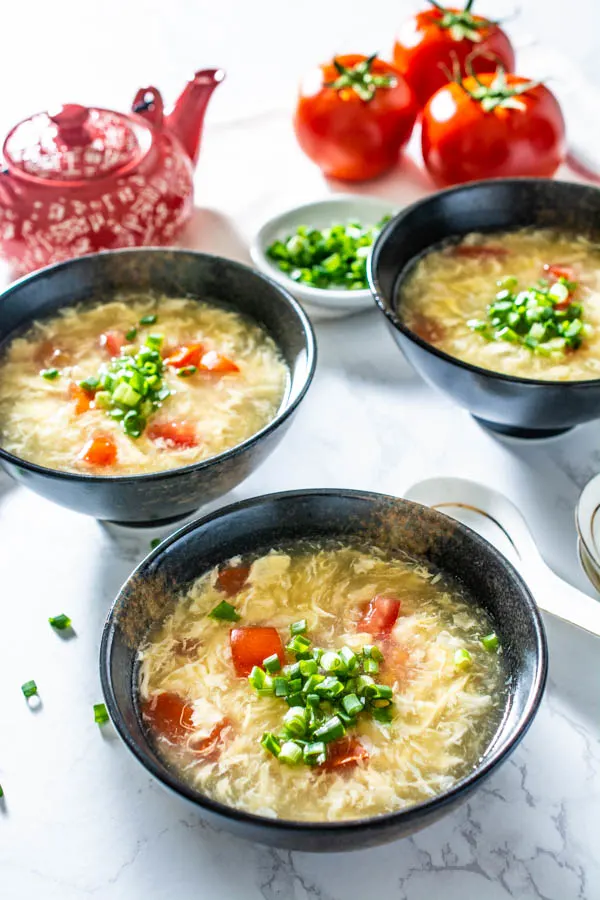 Hot and Sour Soup is a Chinese-American restaurant favorite. A very hearty and tangy soup full of mushrooms, tofu, and bamboo shoots.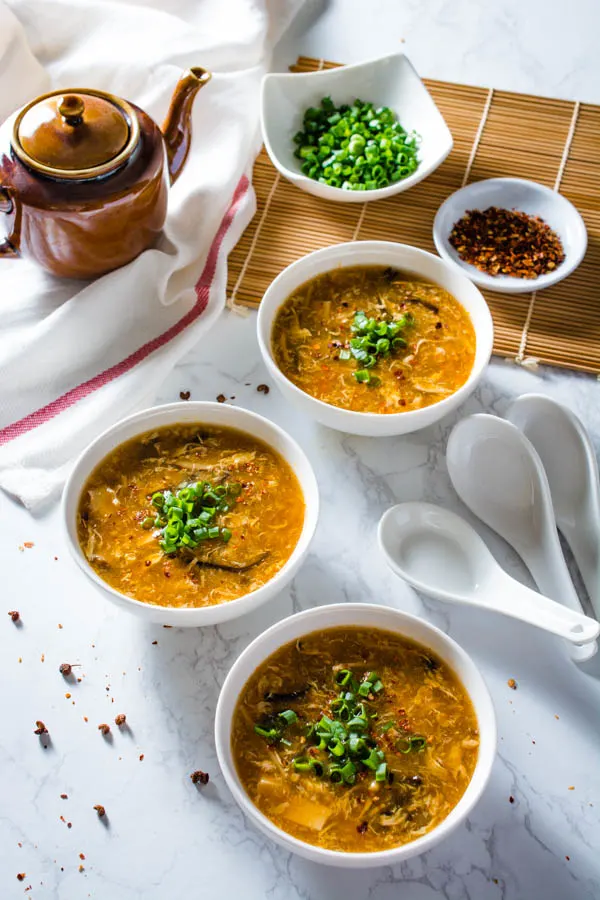 Sizzling Rice Soup features a light broth with vegetables, chicken or shrimp, and topped with toasty crispy rice. The sizzling and crackling sounds of the piping hot crispy rice as it is poured into the soup is sure to impress your guests. Now you can make this Chinese restaurant favorite at home!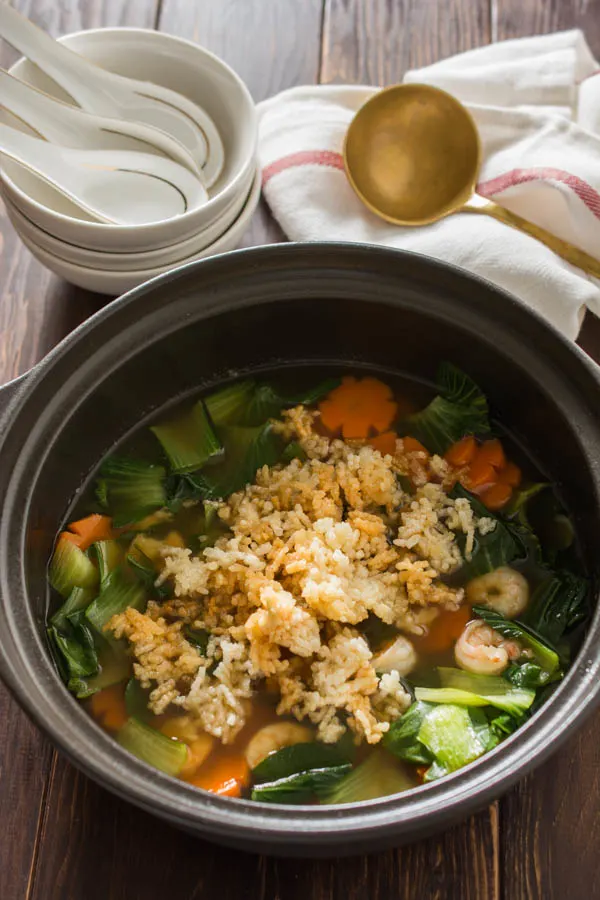 Tom Kha Gai (Thai Coconut Chicken Soup) features creamy coconut milk infused with lemongrass, galangal, and kaffir lime leaves. Tender pieces of chicken, mushrooms and cherry tomatoes add heartiness to this soup, while the aromatics add so much depth of flavor. Make this authentic Thai recipe in less than 30 minutes!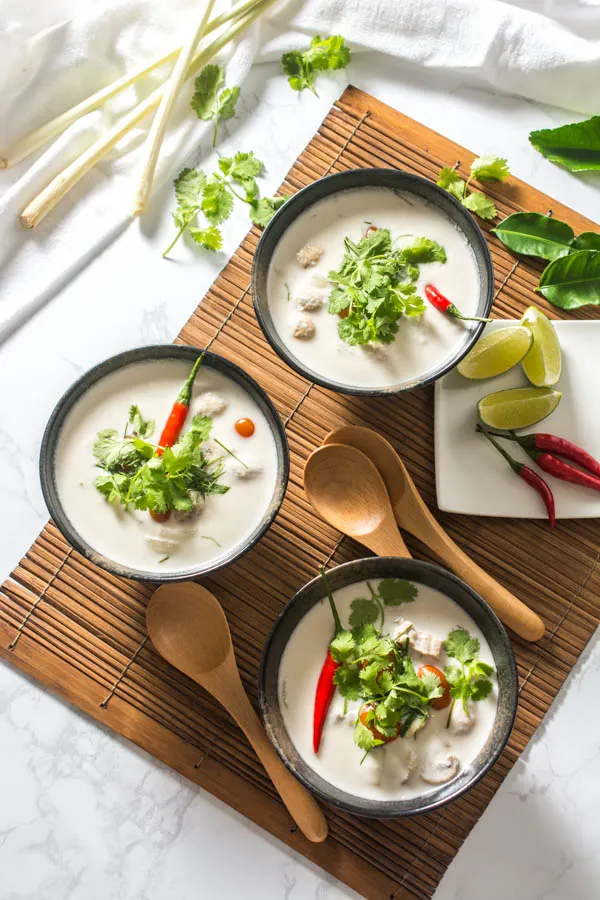 This delicious laksa is ready in just 15 minutes and is bursting with flavor from the coconut milk, chili, and turmeric.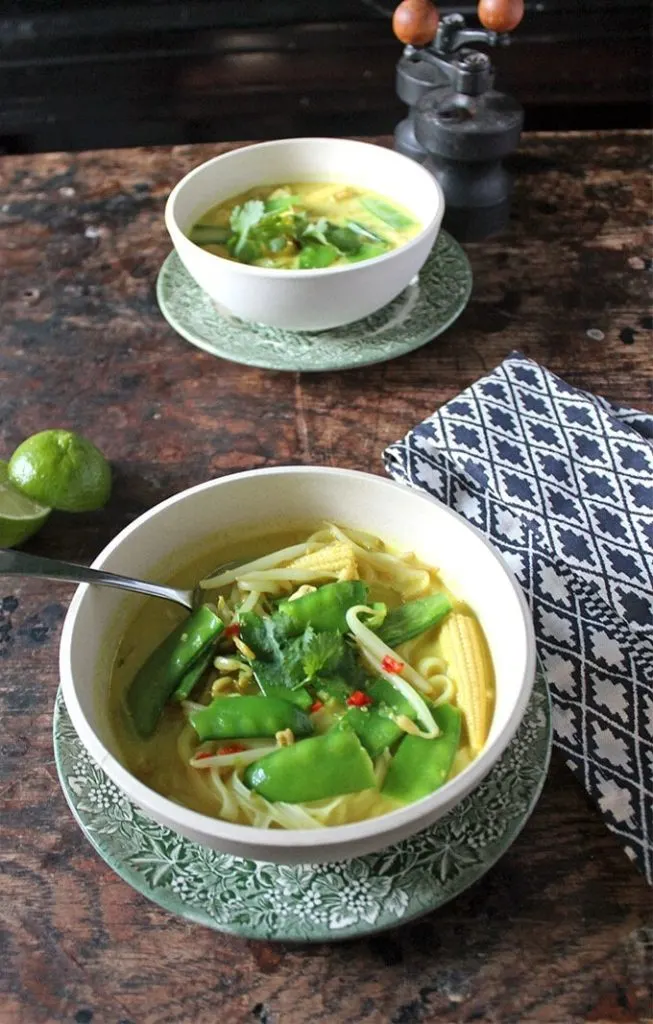 This Filipino chicken and rice soup will be your new favorite go-to whenever you need a bit of TLC. A quick and easy version of Arroz Caldo; ready in just 30 minutes!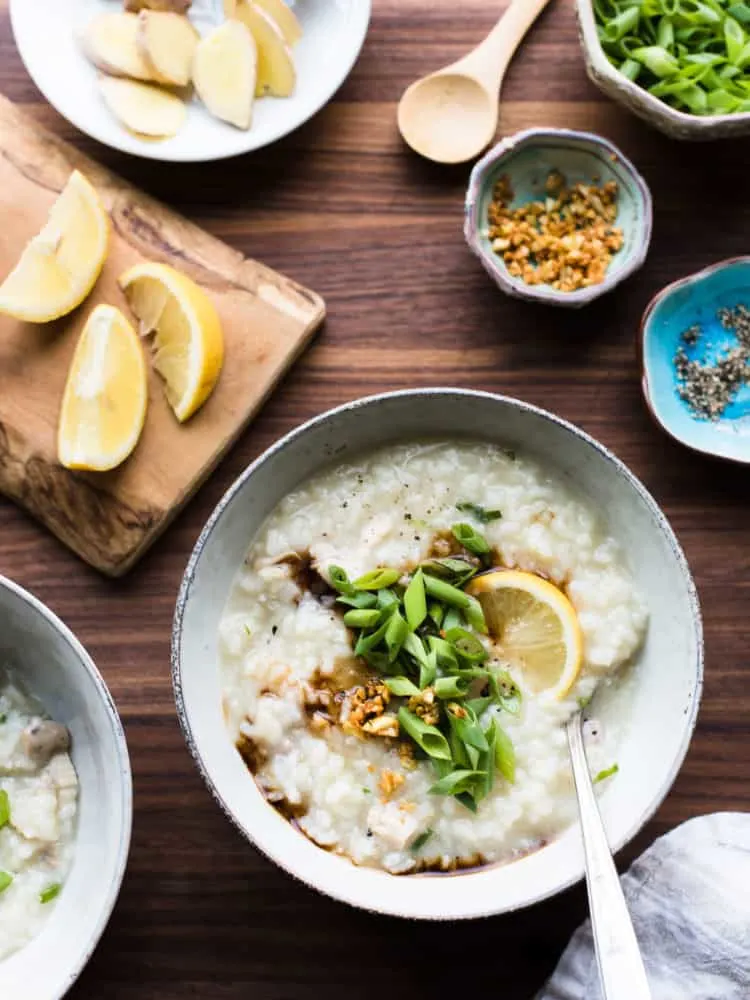 Thick and creamy sweet corn chicken soup is an Indo-Chinese soup that takes just 20 minutes from scratch. Instant-pot or stovetop friendly!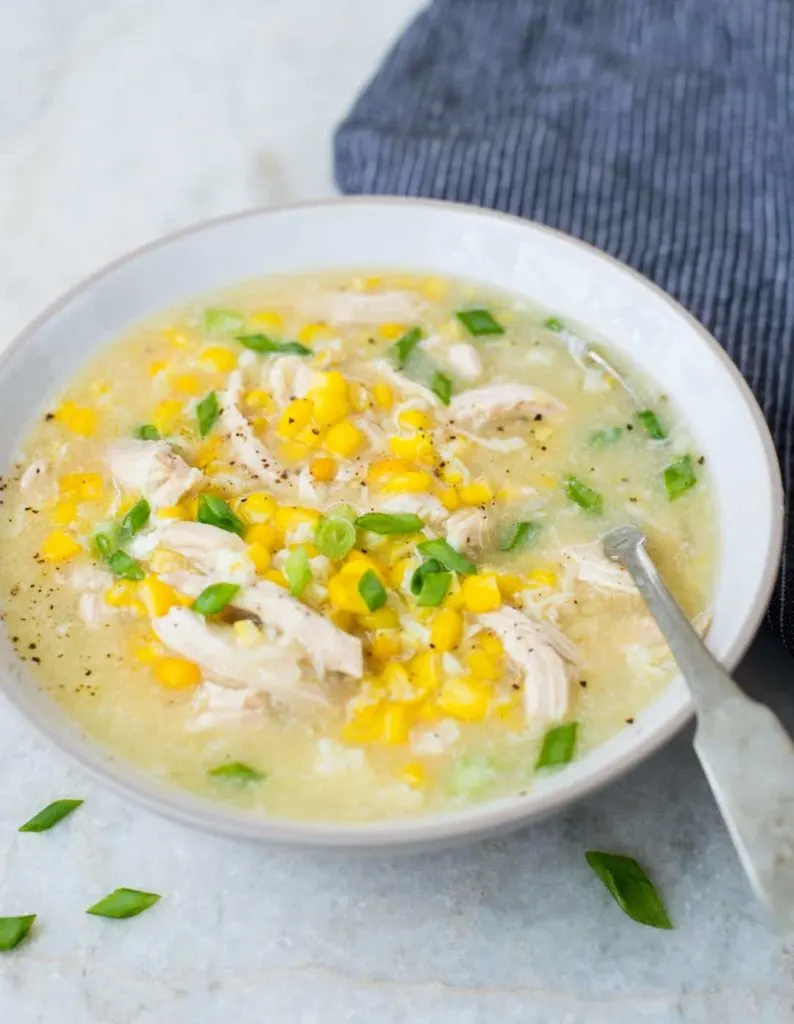 A light and refreshing, yet filling Korean dumpling soup that is popular on Korean new year's day.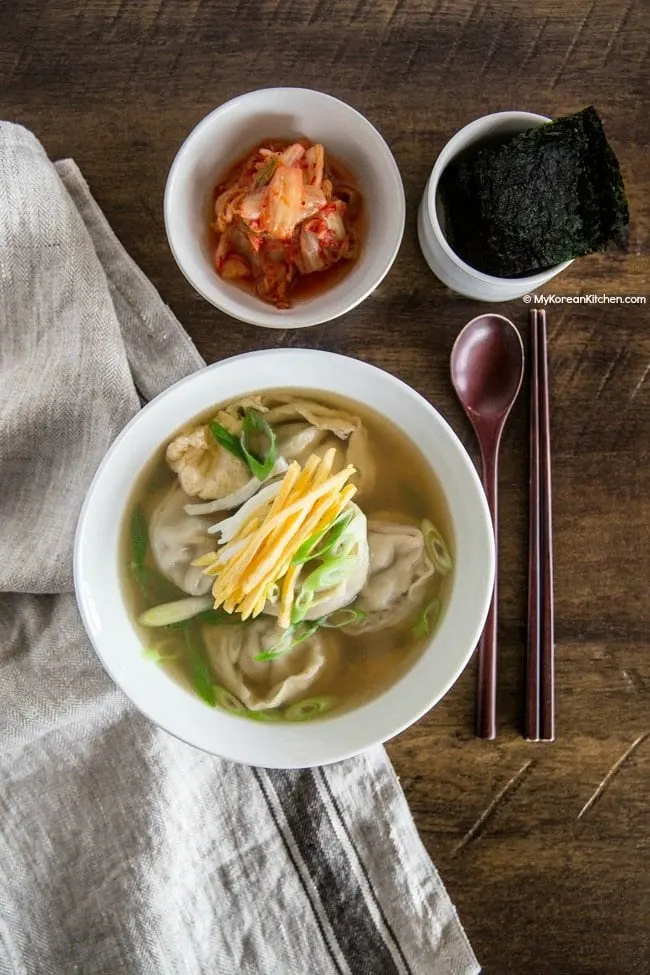 All those flavors of egg rolls that we love…in a soup! Absolutely delicious and easily customizable with pork, chicken or even mushrooms for a vegan option.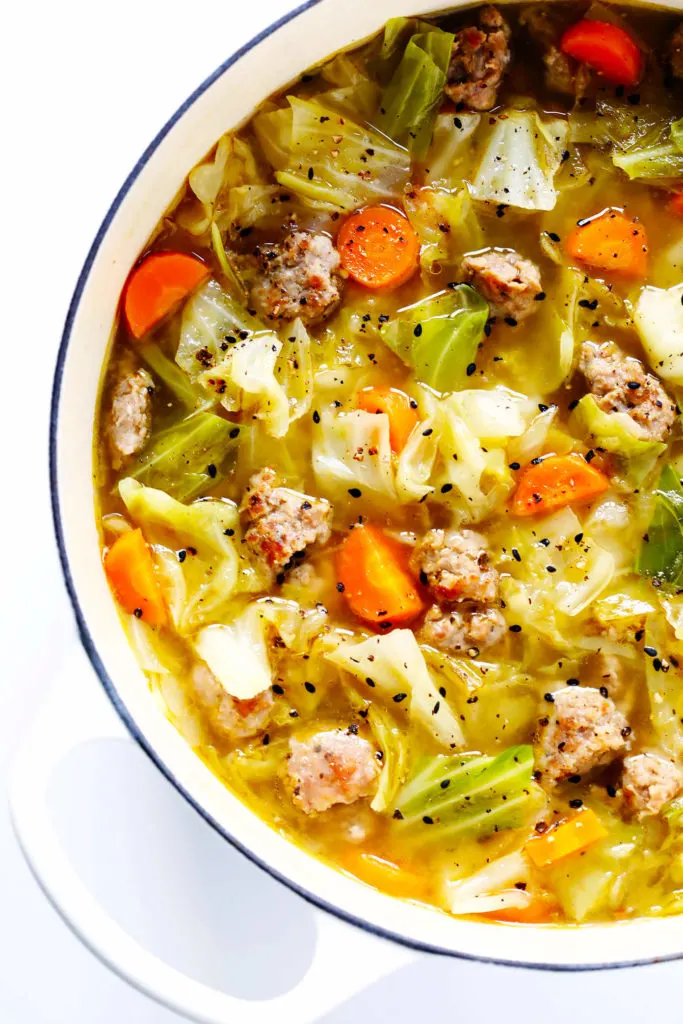 An incredibly flavorful spicy and sour Thai soup that features the vibrant flavors of lime, galangal, and lemongrass.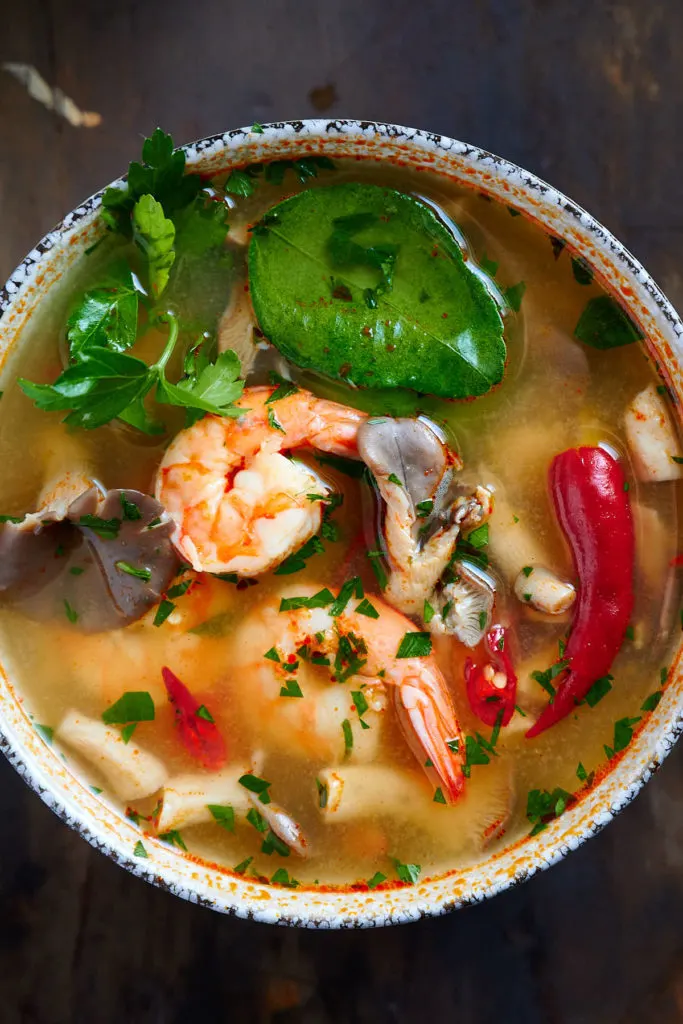 A lighter version of Asian Chicken Noodle Soup using zucchini noodles. A spicy chicken broth pair with chicken, carrots, cilantro, lime juice, Sriracha, and green onions. So much flavor in one bowl!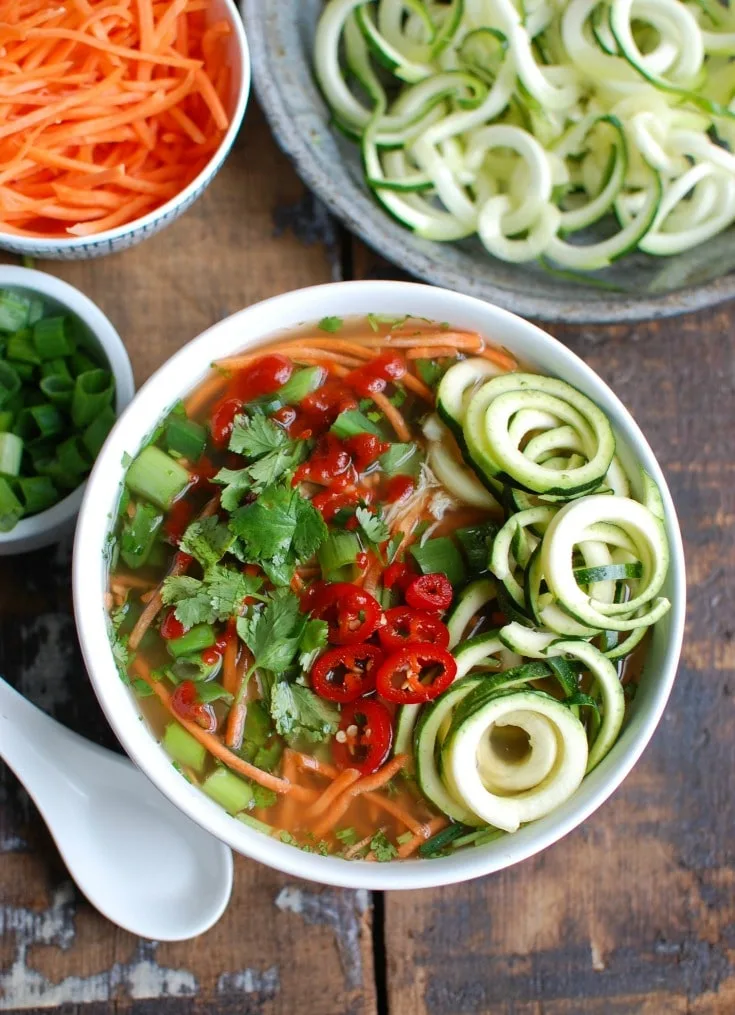 This delicious soup features baby bok choy, shiitake mushrooms, and egg noodles in a rich broth seasoned with Chinese Five Spice.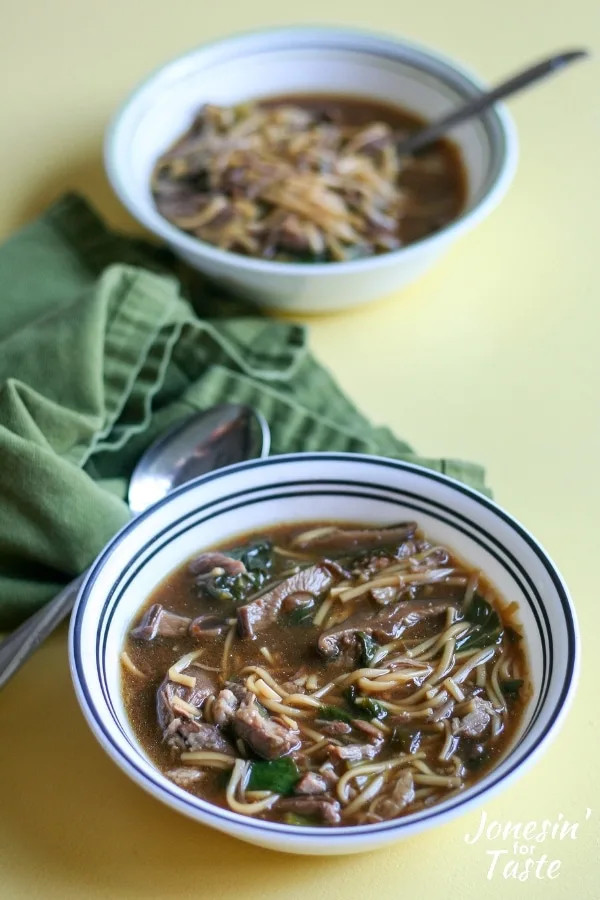 A spicy Korean dish that is often served in a clay pot and with a bowl of steamed rice. A bowl of comfort food that is sure to warm you up!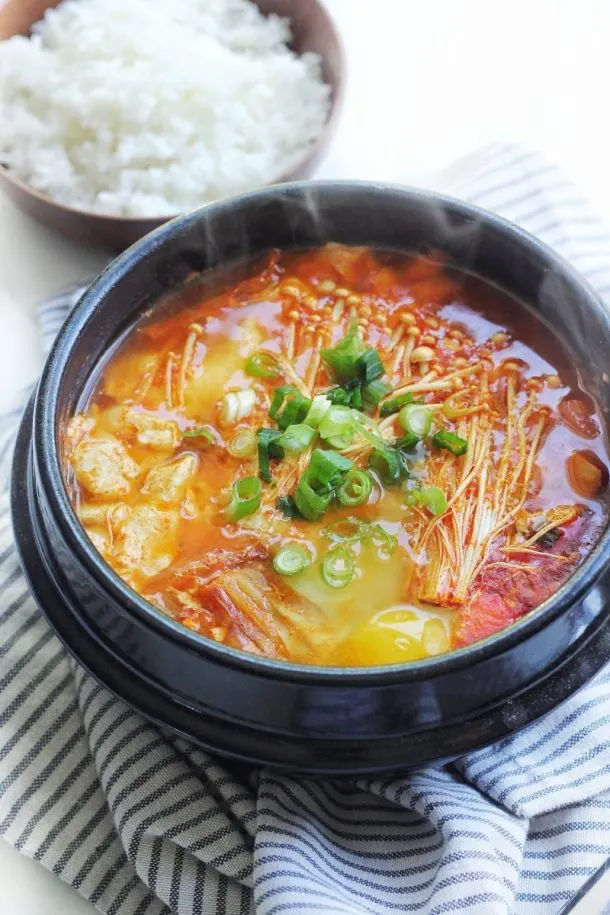 A warm, creamy and comforting red curry soup with a touch of sweetness and a spicy kick! This delicious gluten-free soup is ready in only 30 minutes!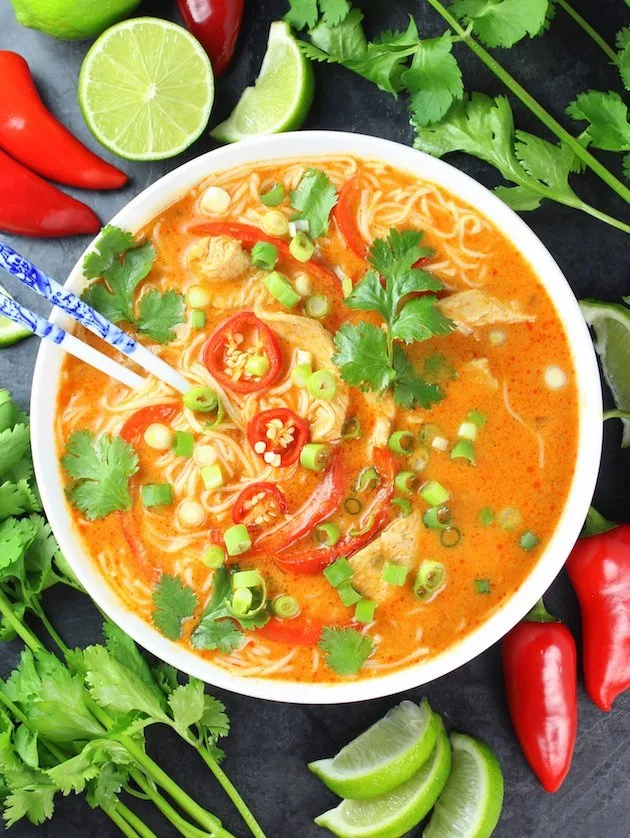 A delicate broth with hints of ginger, soy sauce and sesame oil, and fresh veggies like baby bok choy, fresh cilantro, scallions and Thai basil. It's also got a hint of sriracha for a spicy kick!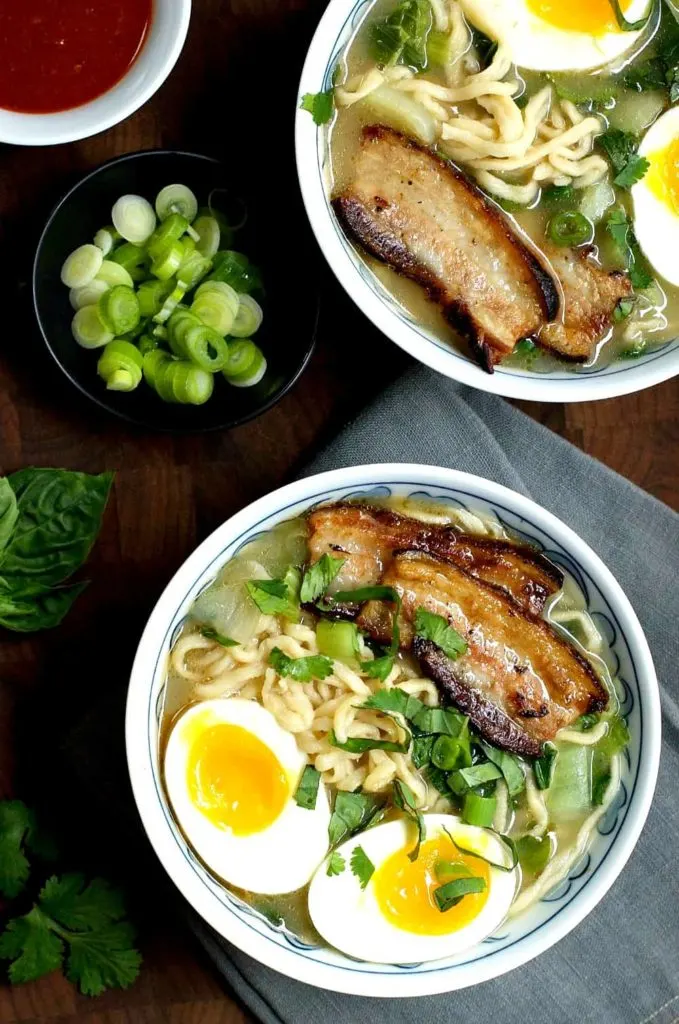 Hot and Sour Soup is a Chinese-American restaurant classic. This version by Krumpli is lighter than many, and packed with the flavors of shrimp, lemongrass and chili.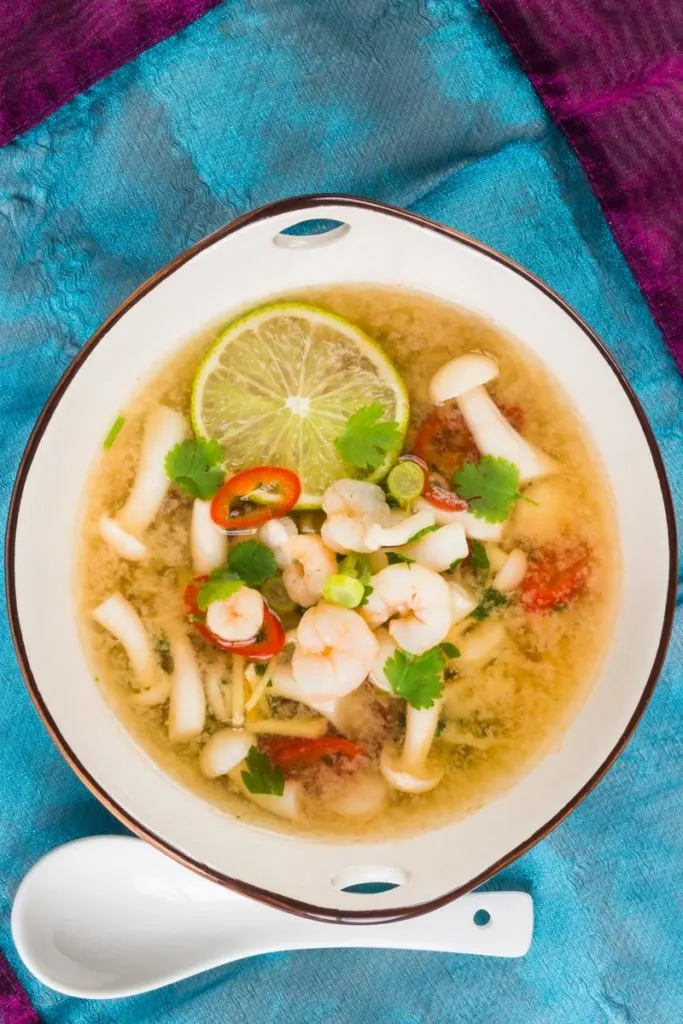 A vegan Thai Green Curry Soup that is hearty, healthy and super quick! Get dinner on the table in only 15 minutes!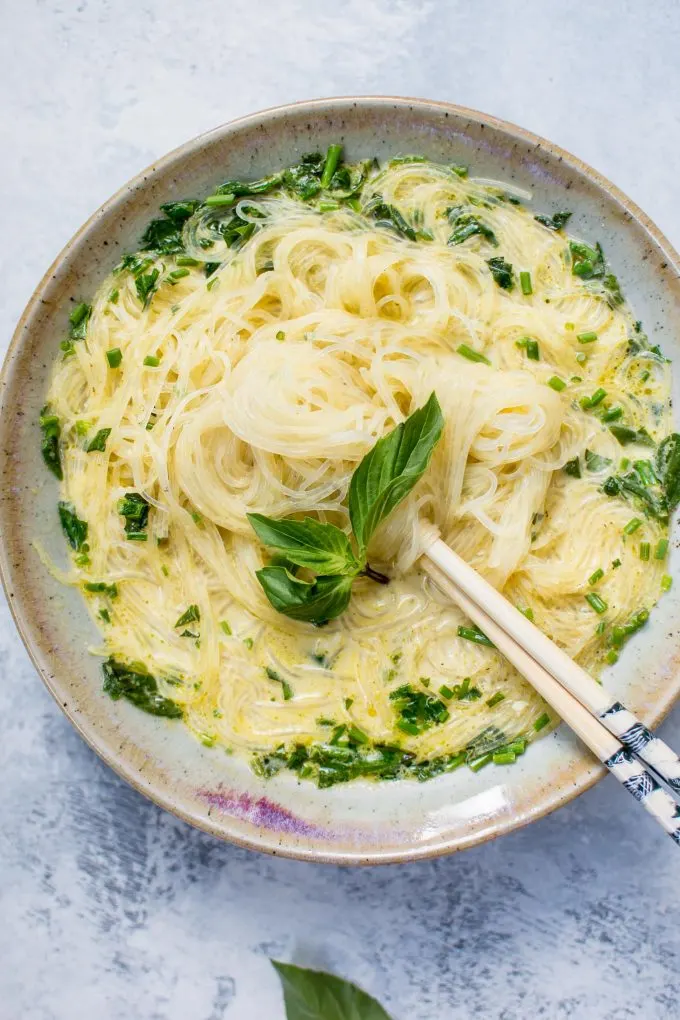 This Sriracha Spicy Ramen Soup is far from boring! This bold and delicious soup takes only 20 minutes to make!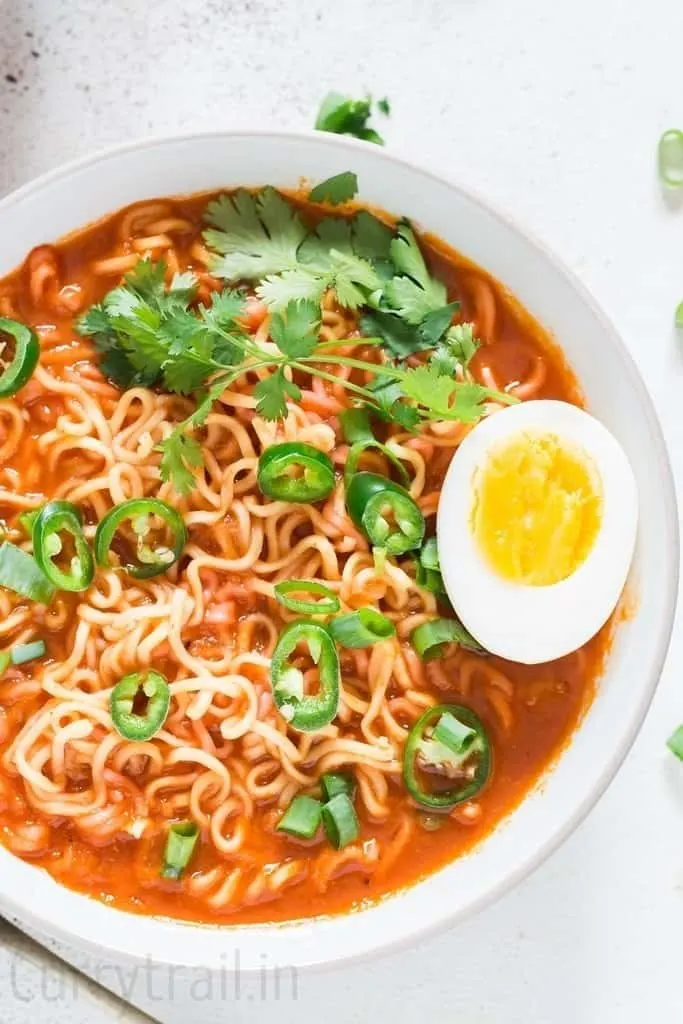 Delectable Thai spices with creamy peanut butter, shiitake mushrooms and ramen noodles flavor this hearty vegetarian soup!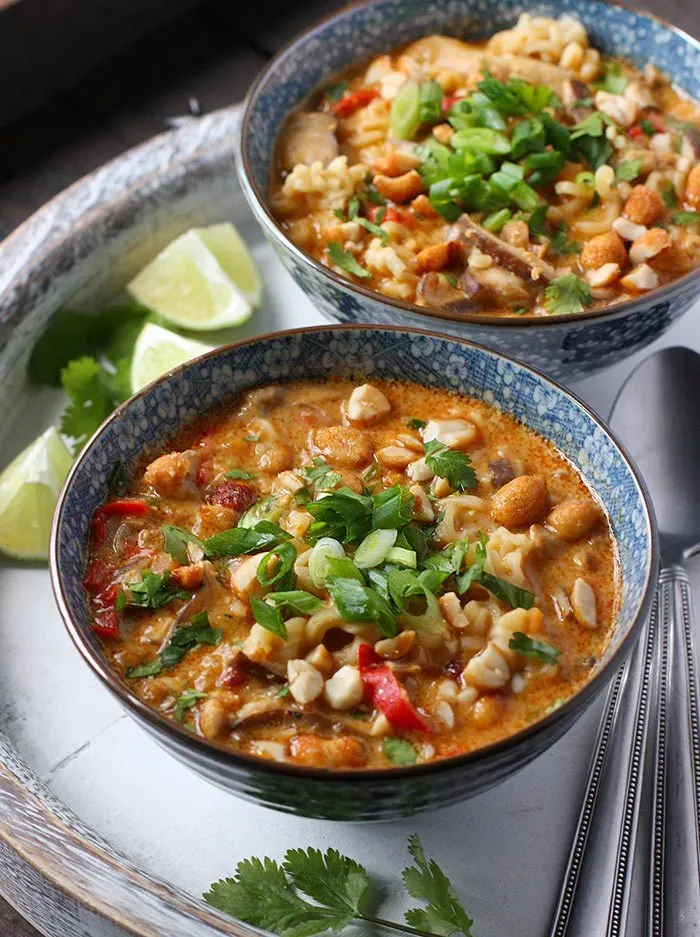 Bak Kut Teh (Pork Ribs Soup) is a traditional soup commonly enjoyed for breakfast in Singapore and Malaysia. Meaty, nutritious and so very comforting. A snap to prepare in the Instant Pot.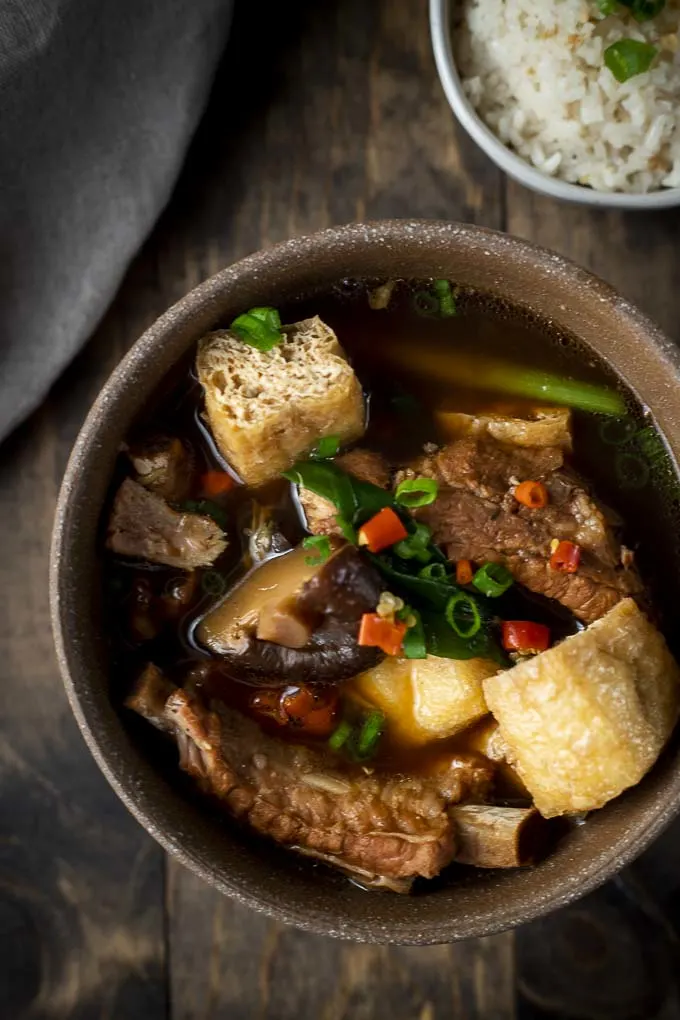 This delicious soup features mung bean thread noodles, shredded chicken, mushrooms and a savory blend of ginger, garlic, and onions. It's the Filipino version of Chicken Noodle Soup!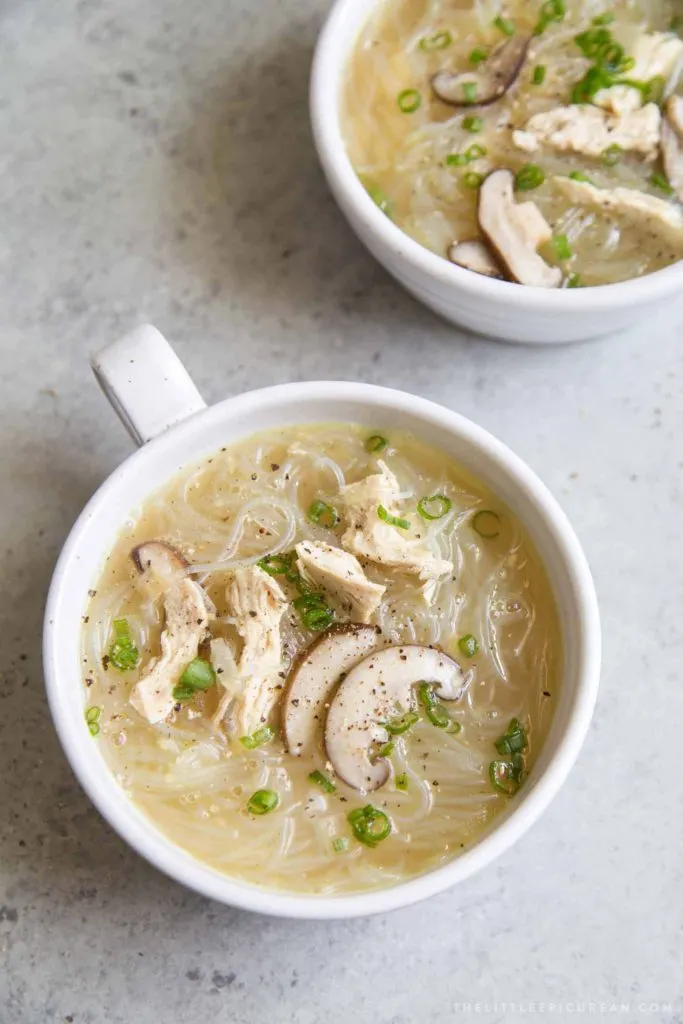 Adzuki beans are not just for sweet treats! This soup contains nutrient-rich adzuki beans in a Japanse style miso broth with hearty veggies.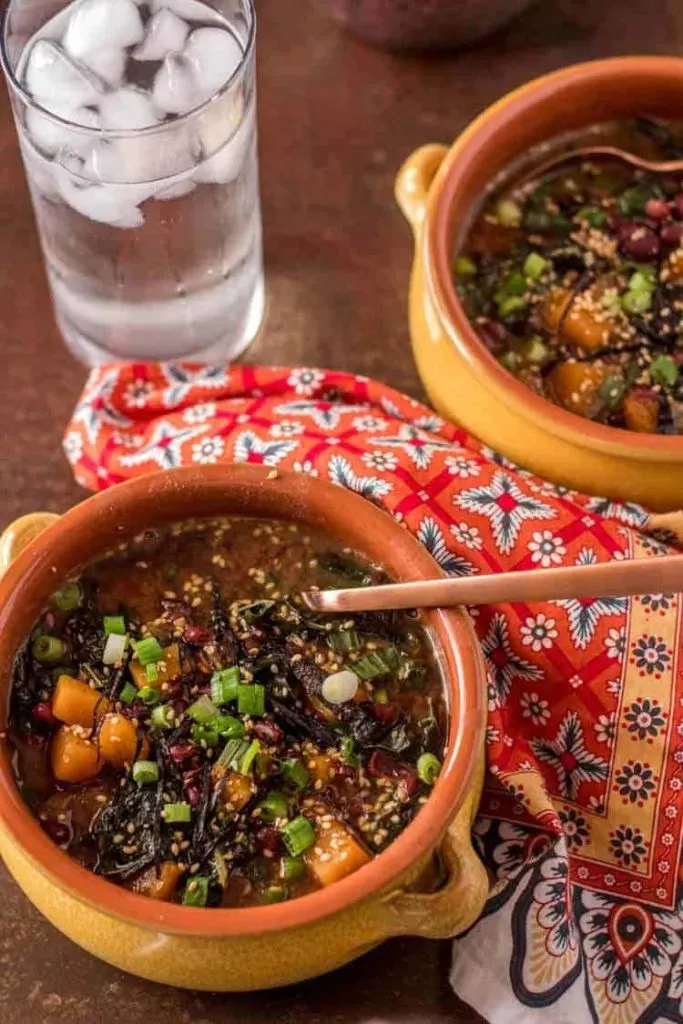 An authentic tonkatsu ramen that does have quite a few steps involved but I promise you it is soooooooo worth the effort. This ramen recipe is fish and seafood-free.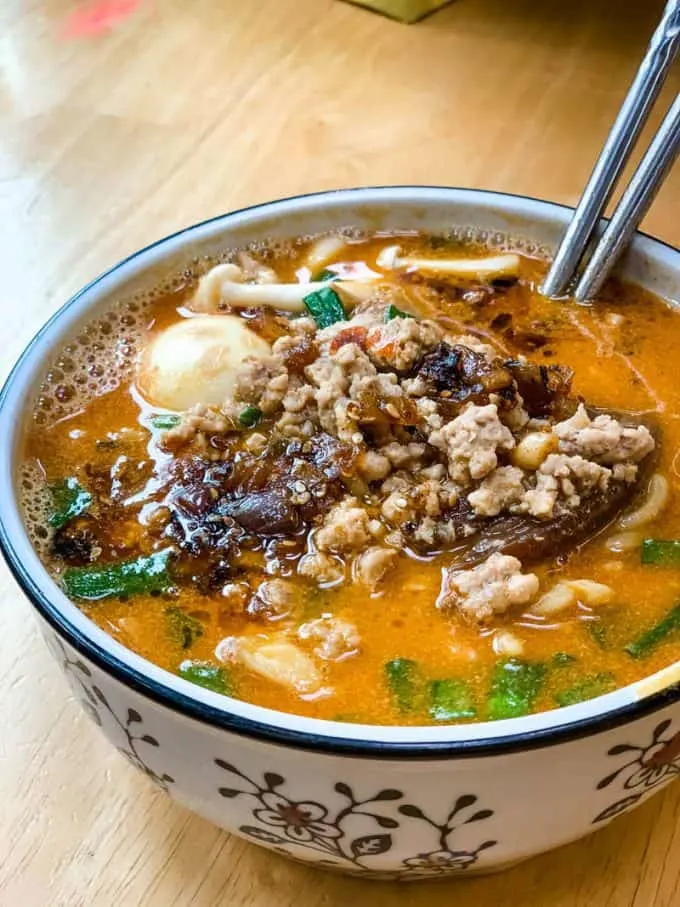 Singapore Hot Pot, also known as Steamboat, is a southeast Asian specialty. This versatile recipe by What a Girl Eats is inspired by her travel to Singapore and Malaysia. A simple broth is transformed into magic with condiments like chili oil, Thai fish sauce, soy sauce, bean sprouts and fresh cilantro.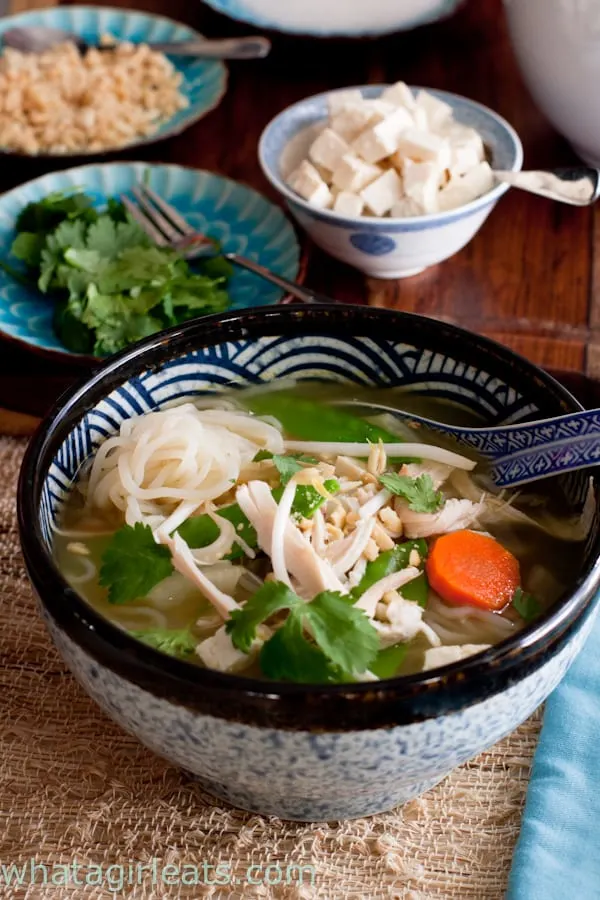 A fantastic way to use leftover roasted chicken! This Asian Chicken Soup is made with zesty ginger, fresh cilantro, lime juice, and rice noodles.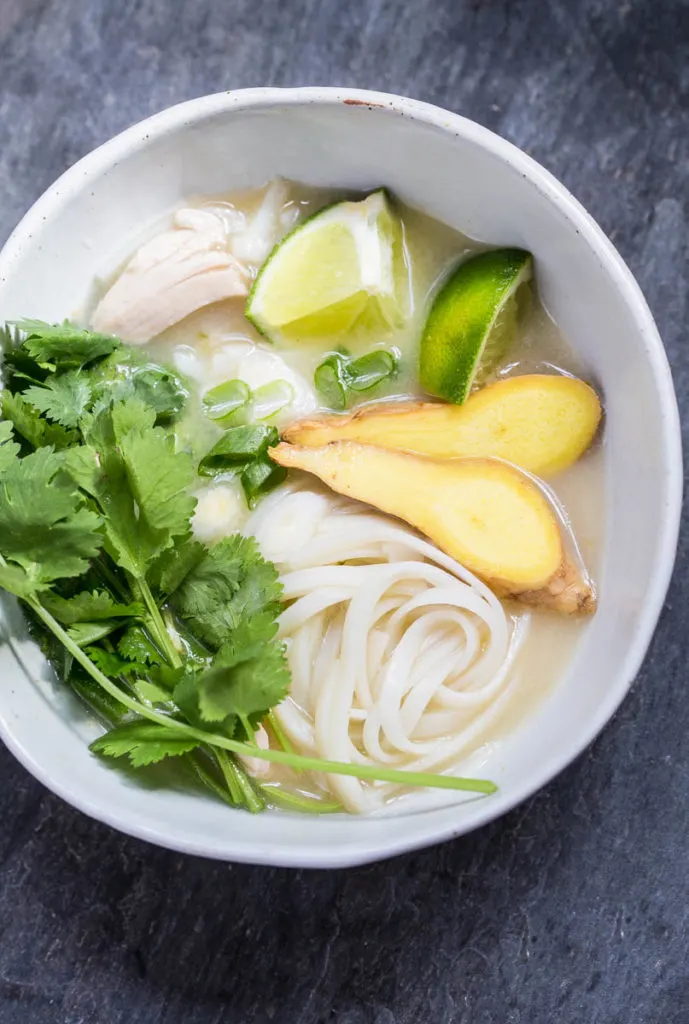 This vegan spicy sweet and sour ramen soup is ready in only 10 minutes and takes just a handful of simple ingredients (one of which may surprise you)!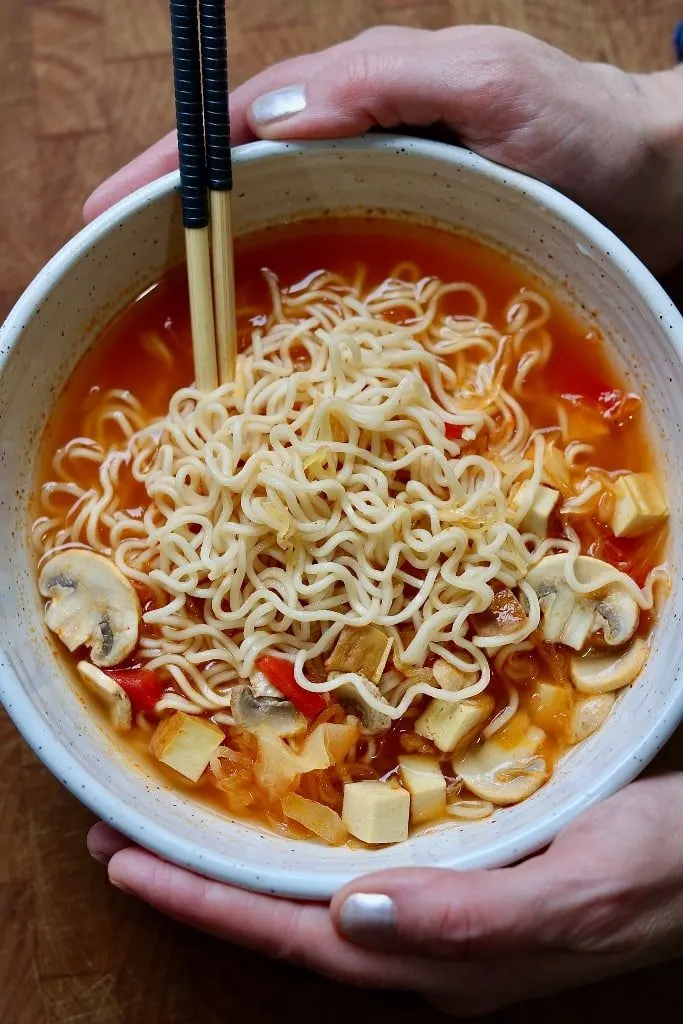 A comforting soup recipe that will knock your socks off! A classic wonton soup filled with juicy pork and shrimp filling.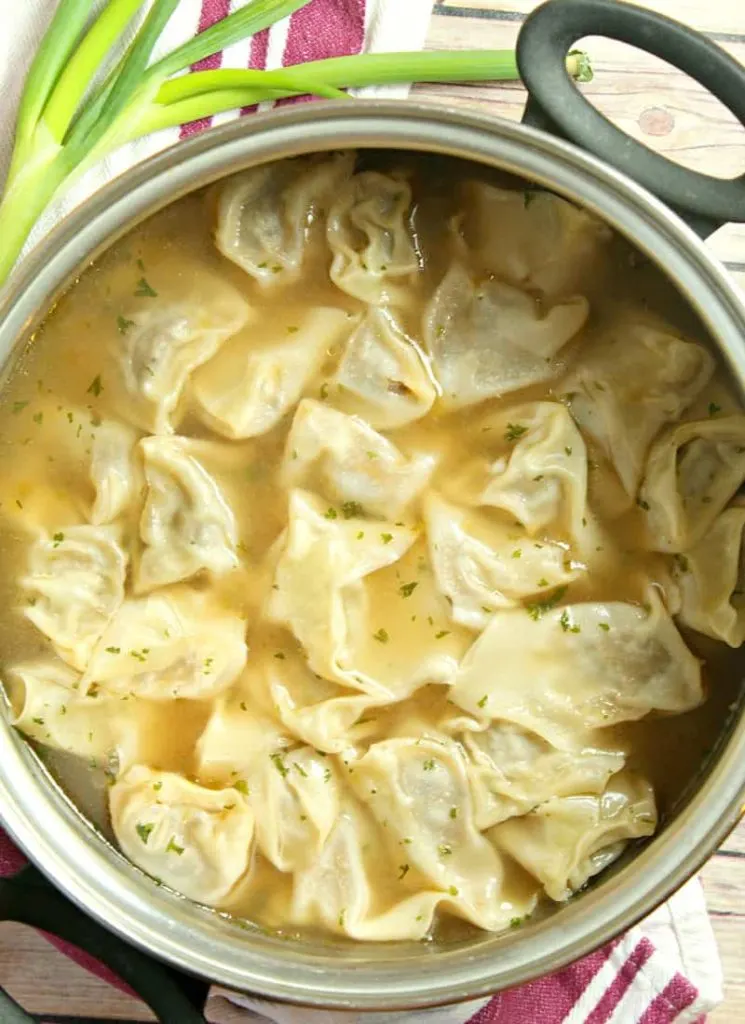 A super luxuriously creamy vegan soup with loads of vegetables including baby carrots, pumpkin, onion, garlic and chili peppers. A couple of secret ingredients makes this soup creamy, delicious and healthy!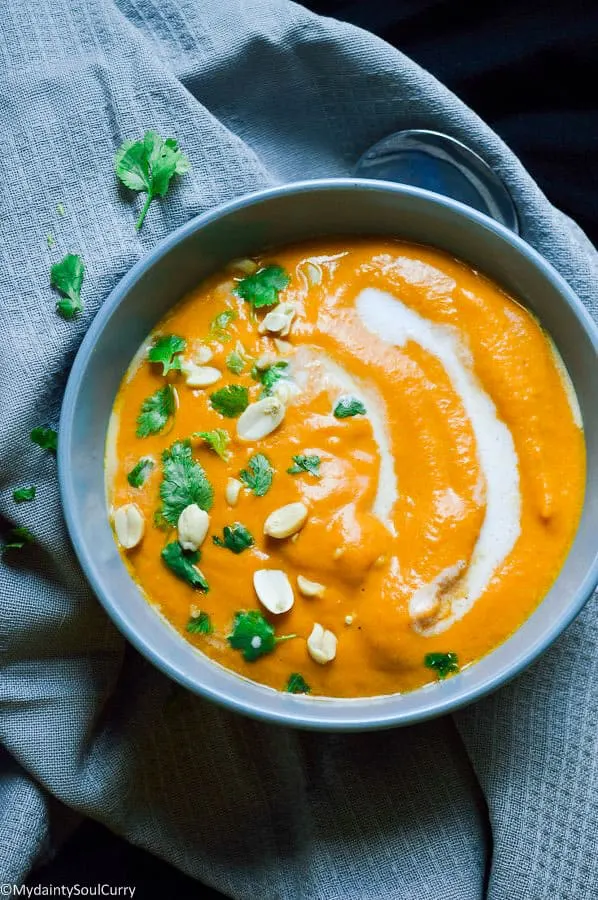 This coconut herbal chicken soup is not only delicious; it can also warm and heal your body. This will give you the energy to ward off illnesses during the cold season.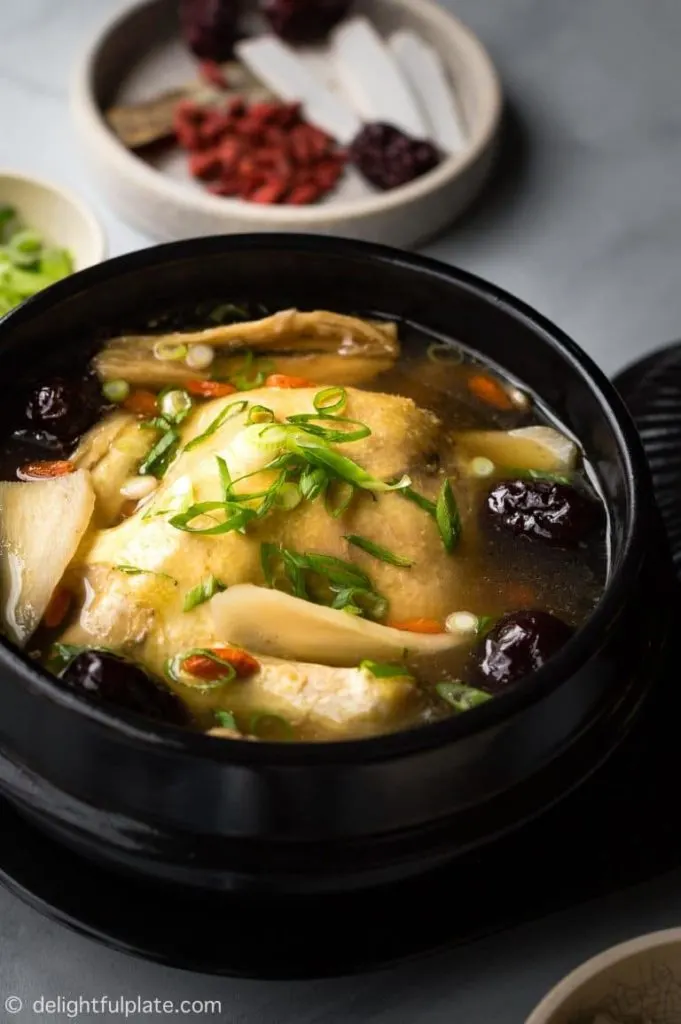 A rich and fragrant kimchi soup that only takes 10 minutes!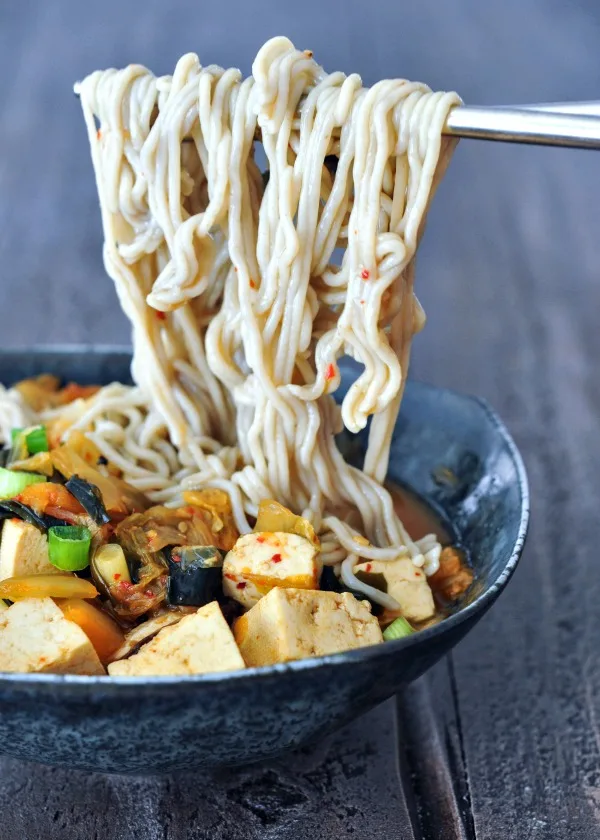 A creamy soup featuring chicken, sweet corn and crunchy vegetables in an aromatic broth, and finished with an egg drop confetti.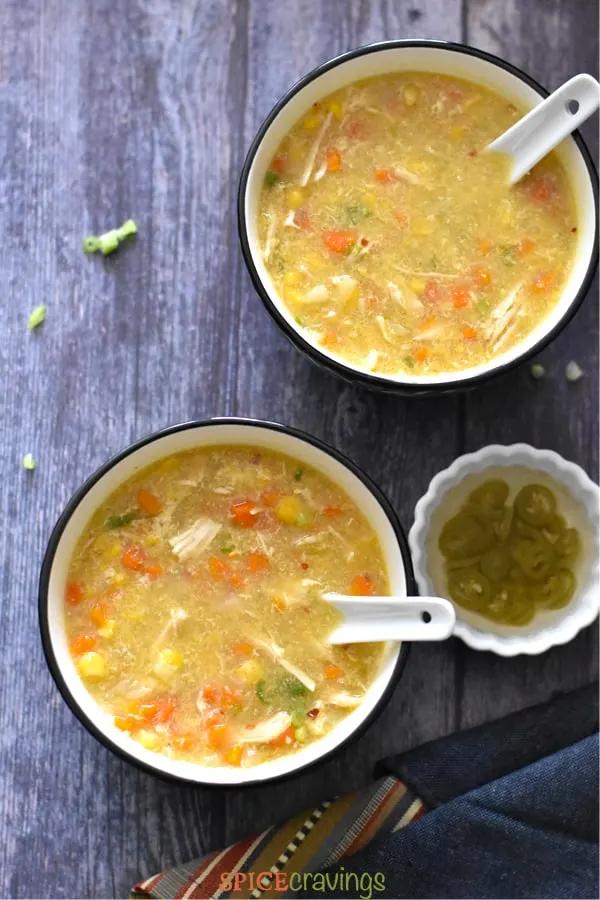 Pineapple makes fantastic soup! Combined with chicken, lemongrass, chili powder, and coconut milk, this soup will make you feel like you're on vacation!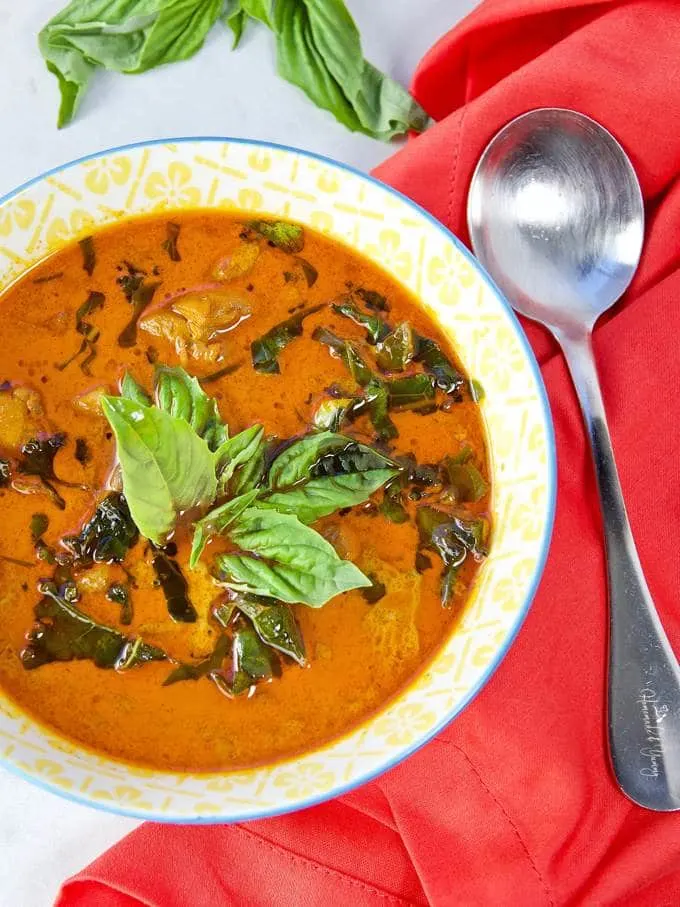 A spicy vegetarian and gluten-free soup packed with mushrooms, ginger and scallions that comes together in only 20 minutes!