This post may contain affiliate links for your convenience. This means that if you make a purchase, I may receive a small commission at no extra cost to you. View my
disclosure policy
for details. Thank you for your support!
Got leftover rice in the fridge? Turn it into FRIED RICE! Fried rice is so incredibly versatile – a great way to use up any leftovers, transforming them into a completely new dish.
Leftover rice that has been in the fridge overnight is the perfect medium for making fried rice. It is slightly drier and less sticky than freshly steamed rice which means that when you stir-fry the leftover rice, each grain gets a chance to be properly seasoned.
Try these amazing and unique fried rice recipes by some of my favorite bloggers.
This Bacon Fried Rice by Wok & Skillet (yours truly) is loaded with delicious smokey goodness. It takes only 15 minutes to prepare, which makes it perfect for weeknights or even breakfast!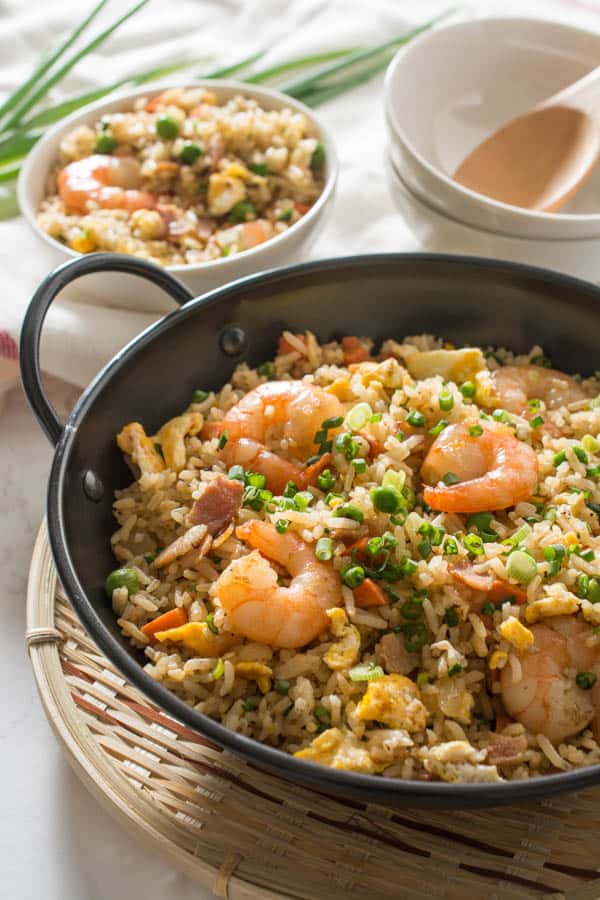 This Pineapple Fried Rice, also by Wok & Skillet is packed with incredible flavor and aroma from the curry powder and turmeric. The raisins and pineapple chunks add sweetness and texture to this amazing dish.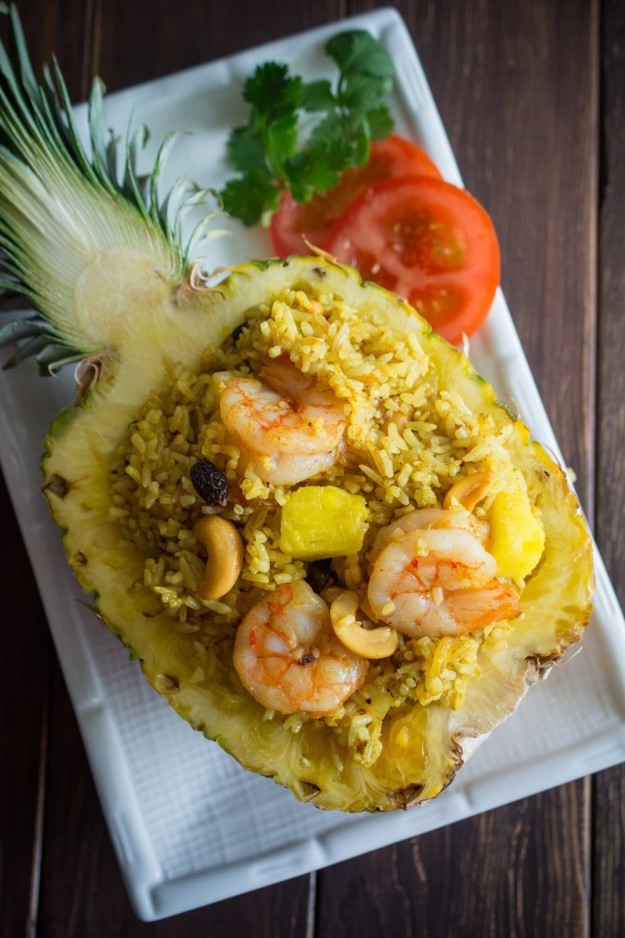 This Classic Beef Fried Rice by The Woks of Life features a perfect balance of hearty beef, egg, onion, and peas for a touch of sweetness.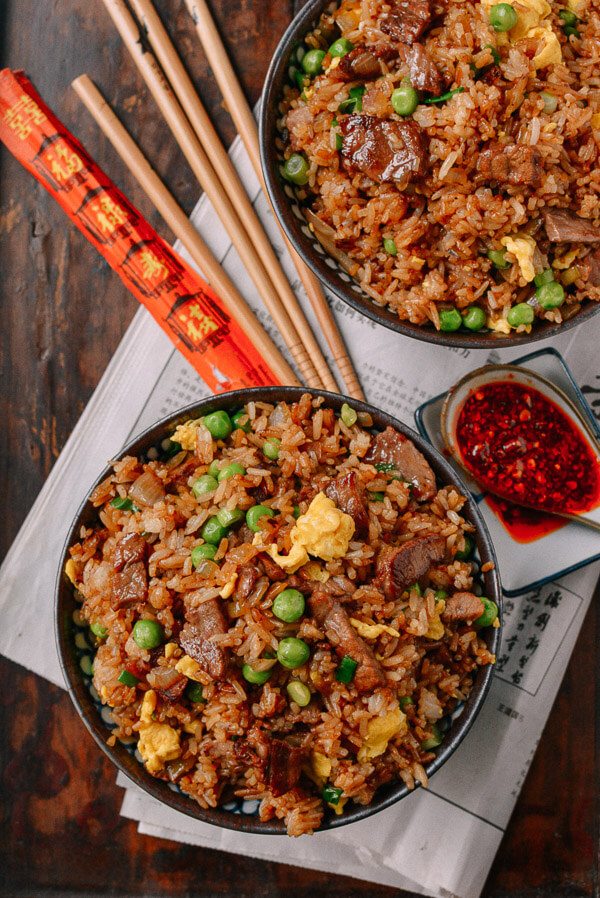 This delicious Indonesian Fried Rice (Nasi Goreng) by Kitchen Sanctuary is a hot and spicy, meat-free meal with crispy onions, topped with a fried egg.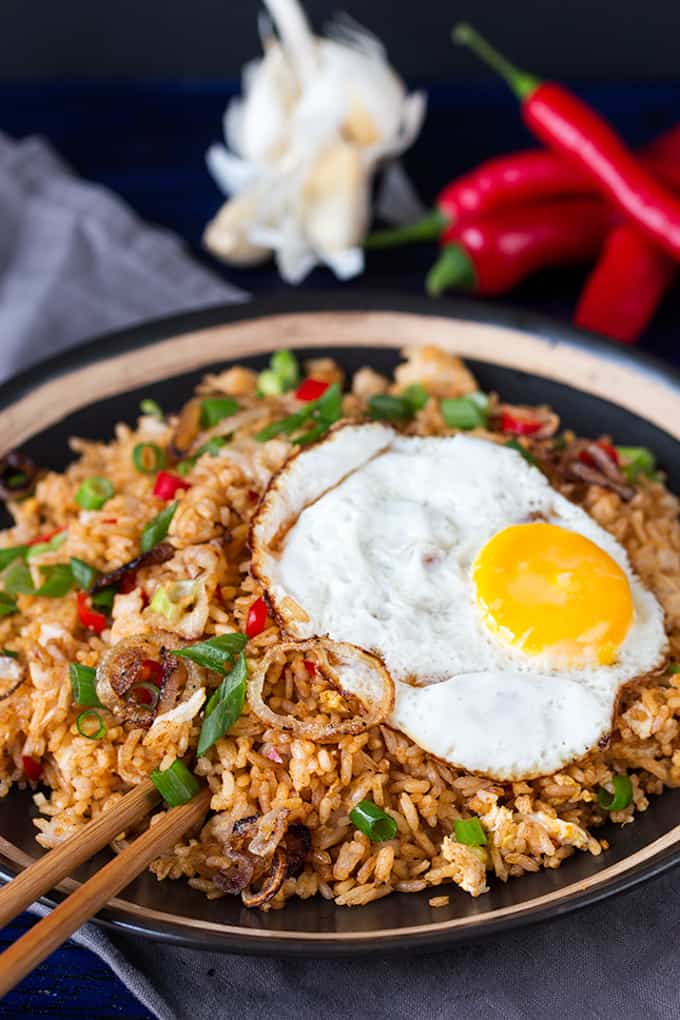 Kimchi adds a burst of yummy flavor to any dish and is a perfect match with rice. Pinch of Yum shares this incredible Kimchi Fried Rice recipe that features rice (or cauliflower rice!), veggies, garlic, ginger, soy sauce, chili paste, kimchi, and topped with a runny yolk waterfall.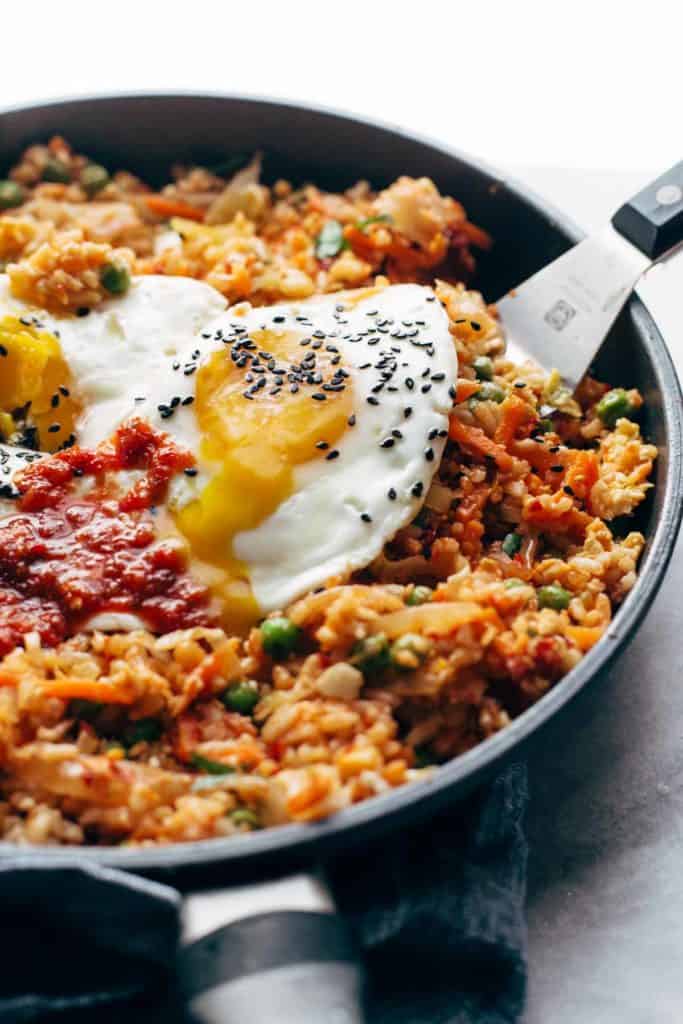 This Hawaiian Fried Rice by Simply Stacie features big chunks of ham and pineapple, with some additional veggies. Stacie even includes a simple sweet and sour sauce recipe that you can pair with the fried rice to take it over the top!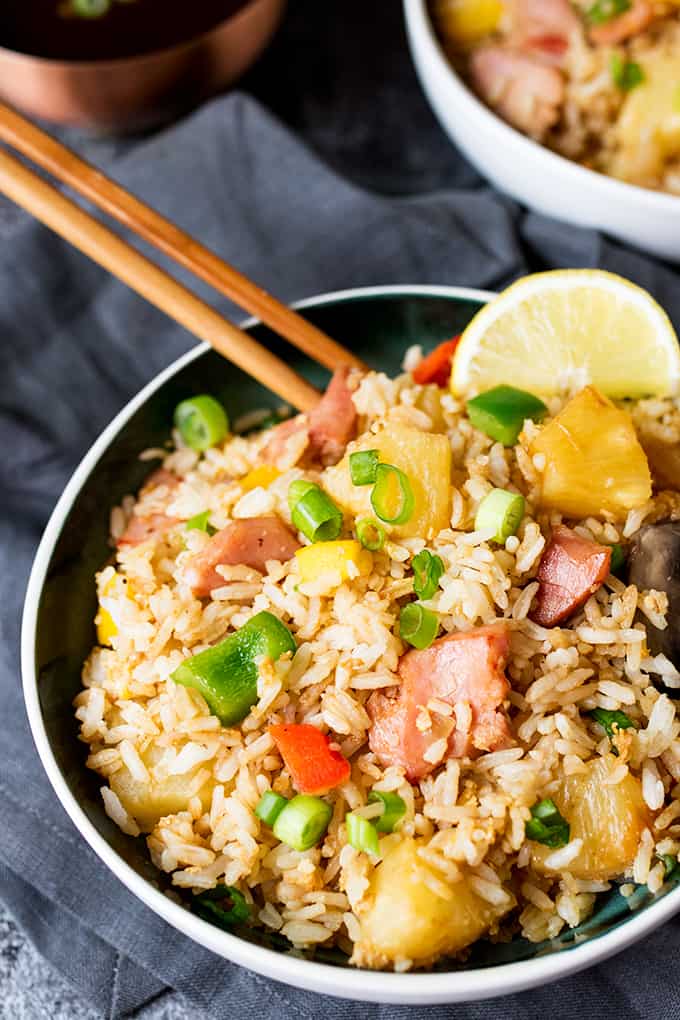 There's pork fried rice…then there's TRIPLE Pork Fried Rice. This fantastic recipe by A Spicy Perspective includes bacon (yummm!!), ham, and diced pork!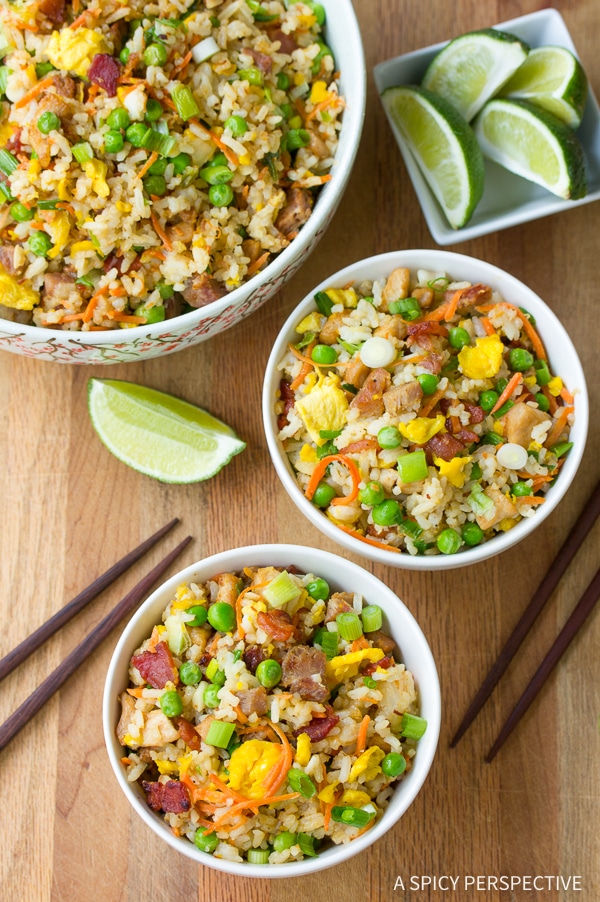 Delicious chicken teriyaki and vegetables with nutritious brown rice makes an awesome one-pot dinner! Check out this Chicken Teriyaki Fried Rice recipe by The Love Nerds!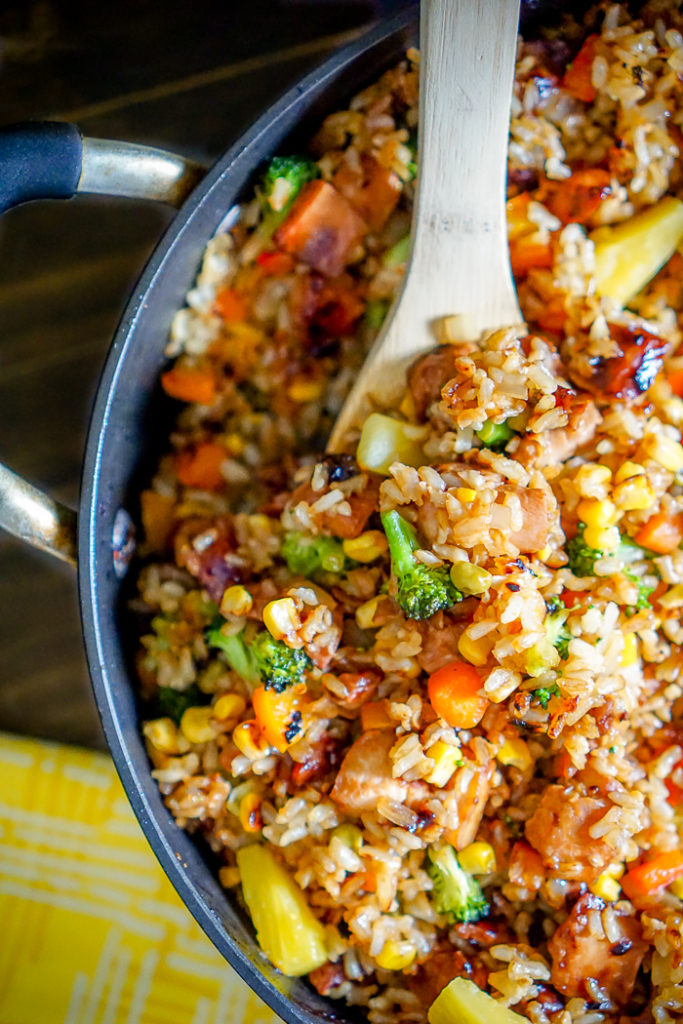 This Fisherman's Rice by Yummy Medley is a delicious combo made with rice, rich coconut milk, and fresh seafood. The aroma of kaffir lime leaves and Thai basil truly elevate the flavors of this dish.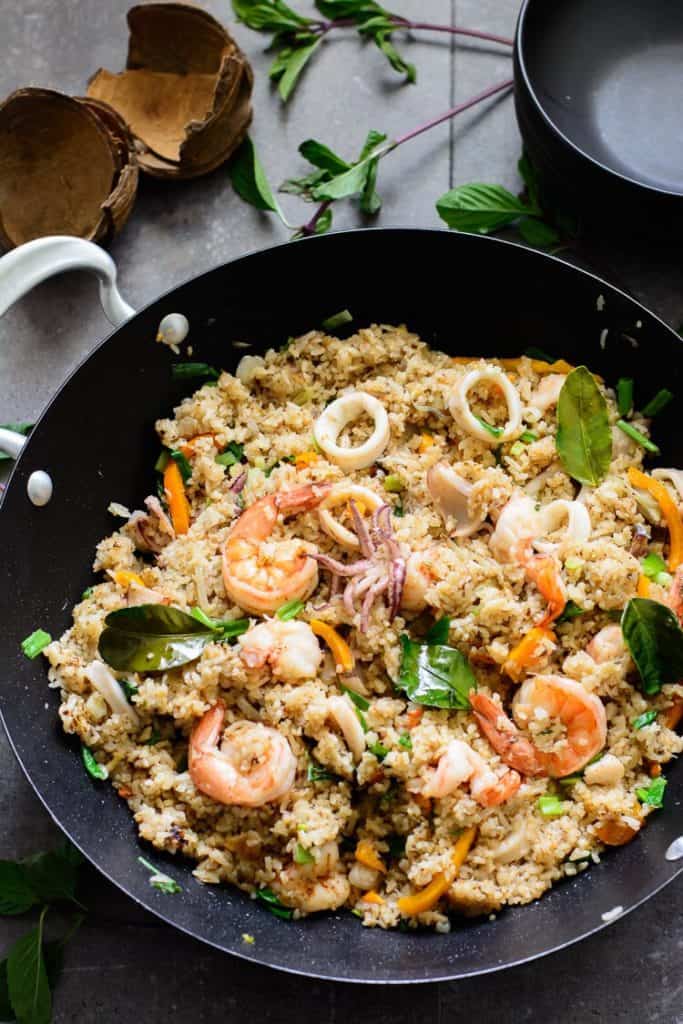 There's something magical about smoked sausage with fried rice. Add Thai Red Curry and it elevates the dish to a whole new level of yum! Check out this Thai Red Curry Sausage Fried Rice recipe by What To Cook Today.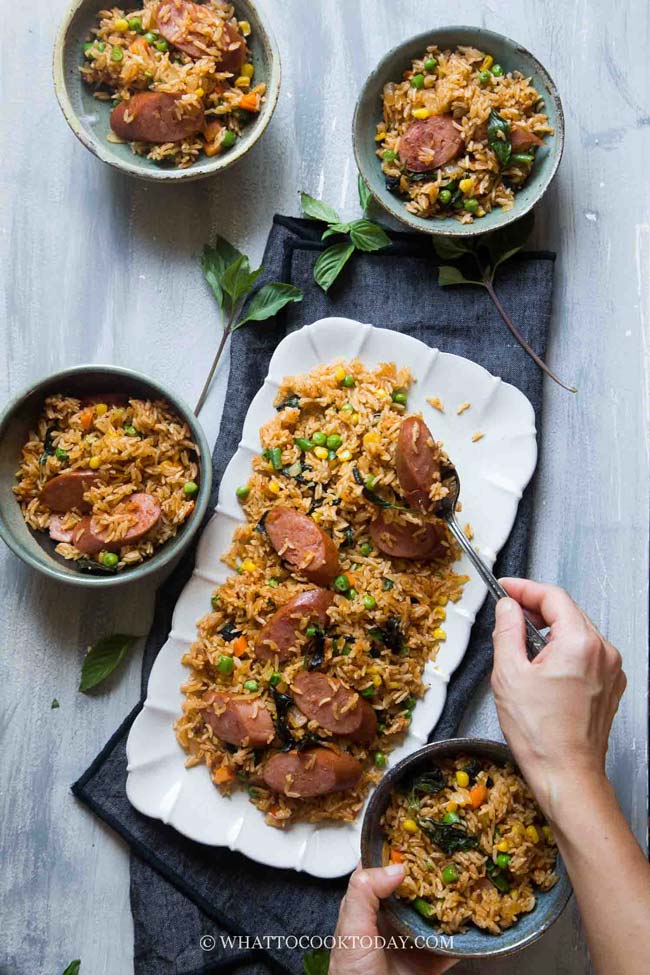 Shrimp Fried Rice is one of my favorites! This Classic Shrimp Fried Rice from Simply Recipes features fresh shrimp, green onions, peas, carrots and sesame oil (Original recipe by Steamy Kitchen).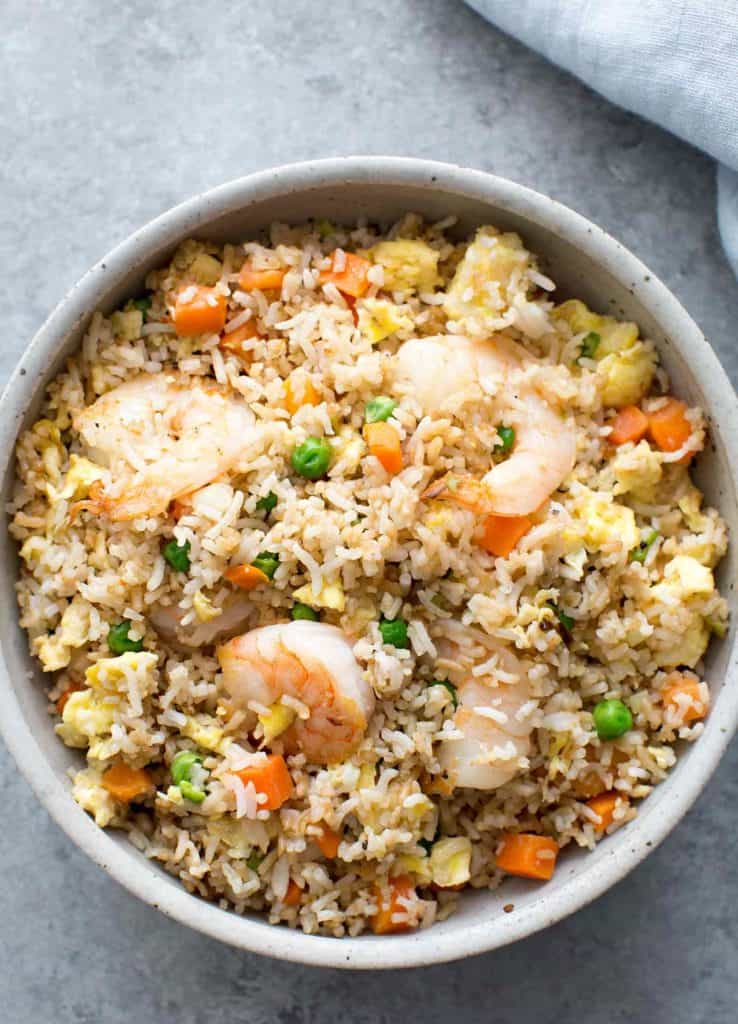 Bacon Brussels Sprouts Fried Rice…topped with a runny egg…all on one plate. I can't even! You have to check out this amazing recipe by How Sweet Eats!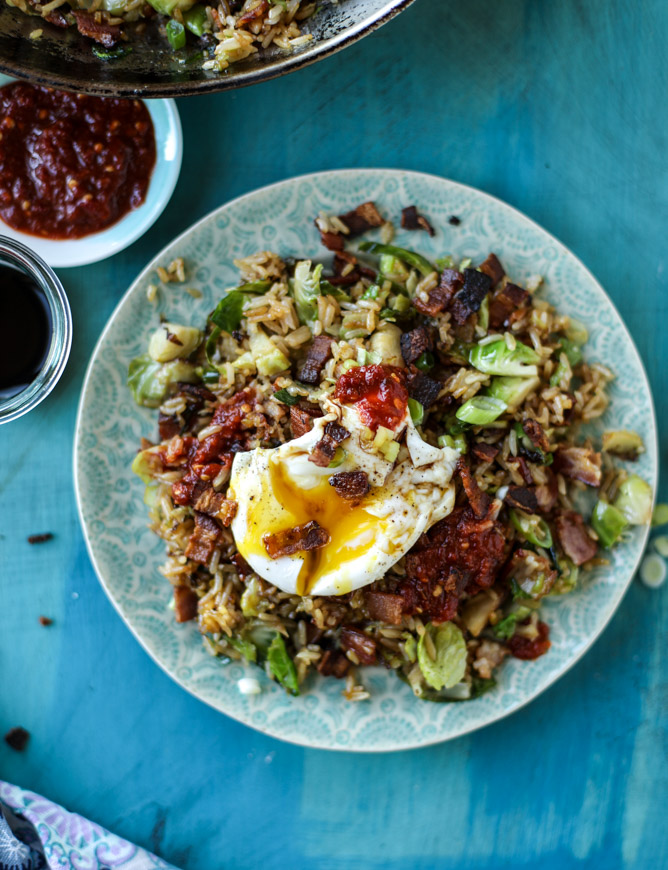 This Easy Vegan Fried Rice recipe by Minimalist Baker requires just 10 ingredients, is fool-proof and boasts 22 grams of protein!
Garlic Fried Rice is a Filipino favorite side dish. It's simple and does not contain many other ingredients, allowing the flavor of the garlic to shine through. Check out this recipe by Curious Cuisiniere!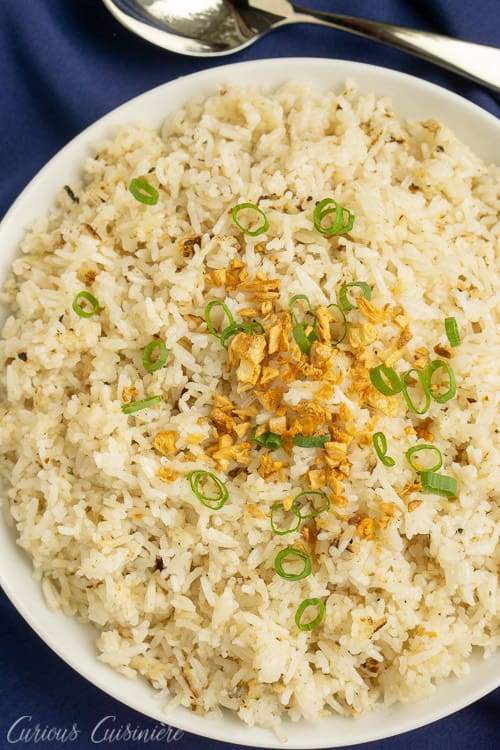 You don't need a fancy Teppanyaki grill to whip up this simple and savory Japanese Fried Rice. This recipe by Pickled Plum takes only 18 minutes from start to finish!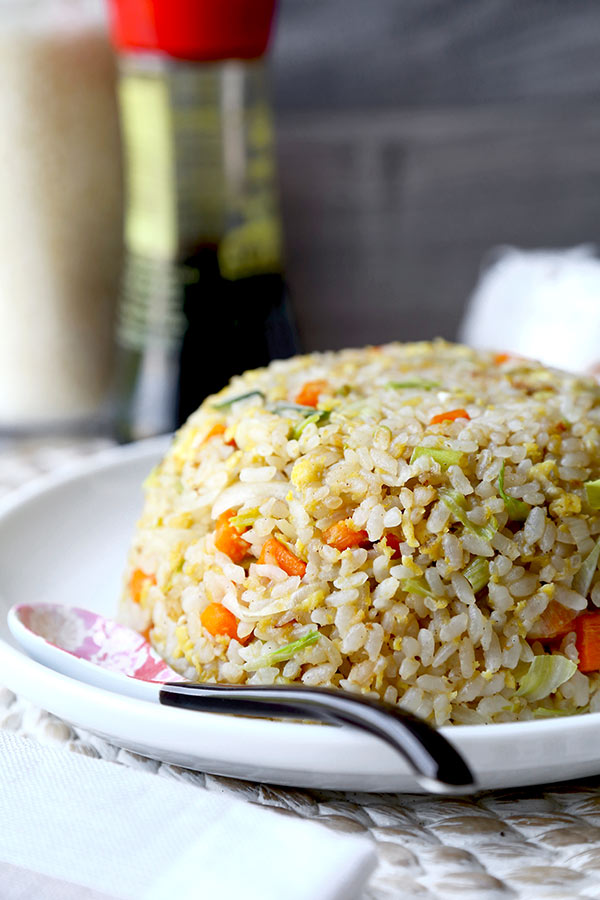 This Easy Chicken Fried Rice recipe by Valentina's Corner is going to rock your world! A perfect combo of chicken and veggies in basmati rice.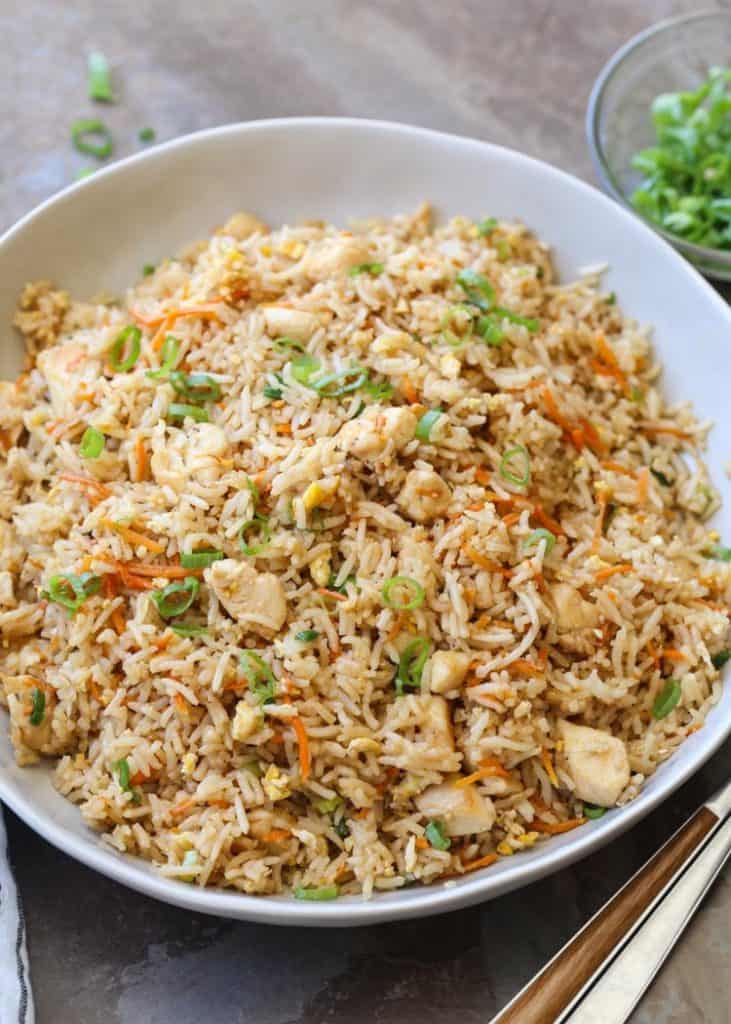 This Spicy Kale and Coconut Fried Rice recipe by Cookie and Kate features crunchy kale alongside other veggies in Thai flavors including lime and cilantro.