Creamy and delicious Durian Ice Cream. Only 4 ingredients. No ice cream maker needed!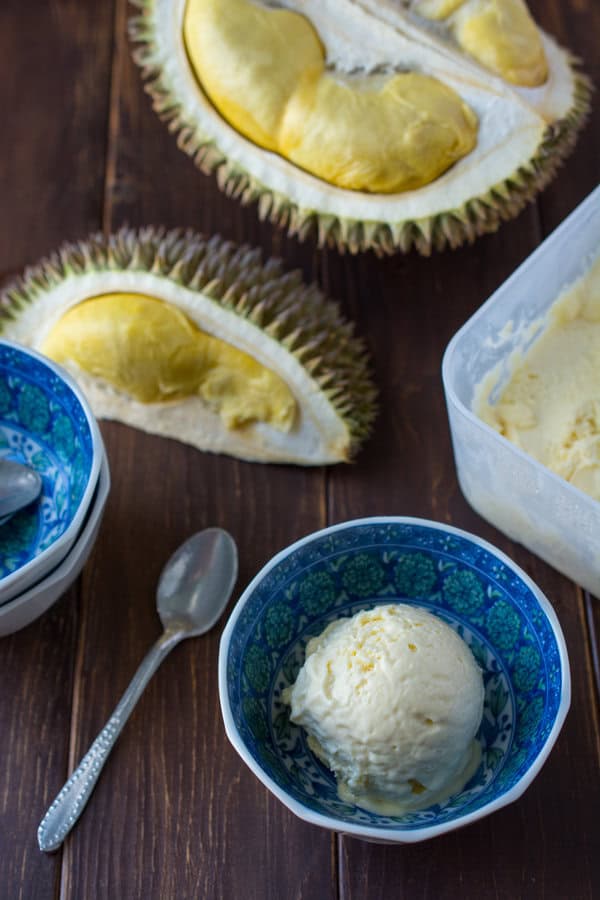 In SouthEast Asia, the Durian is known as the King of Fruits. It is known for its extremely strong odor. The durian's odor is so strong that it's banned from most hotels and public transportation! Despite the strong smell, the taste is absolutely incredible. It's like a creamy custard with a really intense flavor. You either love it and can't get enough of it, or you absolutely despise it and can't stand to even be around it. I fall into the first category…
When I was living in the US, I constantly craved durian. Fortunately, I was able to find frozen durian imported from Thailand at the Asian supermarket but it was a far cry from the Malaysian durian  (specifically, Penang durian) I used to enjoy. Now that I'm back in Penang enjoying the current durian season, I thought what better way to celebrate than to make some creamy delicious durian ice cream!
This no-churn Durian Ice Cream is to die for. The durian pulp is already creamy but adding the whipped cream and sweetened condensed milk, plus the vanilla extract, makes it divine.
How to Make Durian Ice Cream without an ice cream maker
If you don't have access to fresh durian, you can absolutely use frozen durian pulp for this recipe. Just allow it to thaw.
Run the durian pulp through a good, sturdy mesh strainer
using the back of a large spoon. This will separate the stringy threads and give you a smooth, creamy pulp. In order to get about 1 cup of durian pulp for the ice cream, you'll need between 5 to 10 pieces (depending on the size of each piece).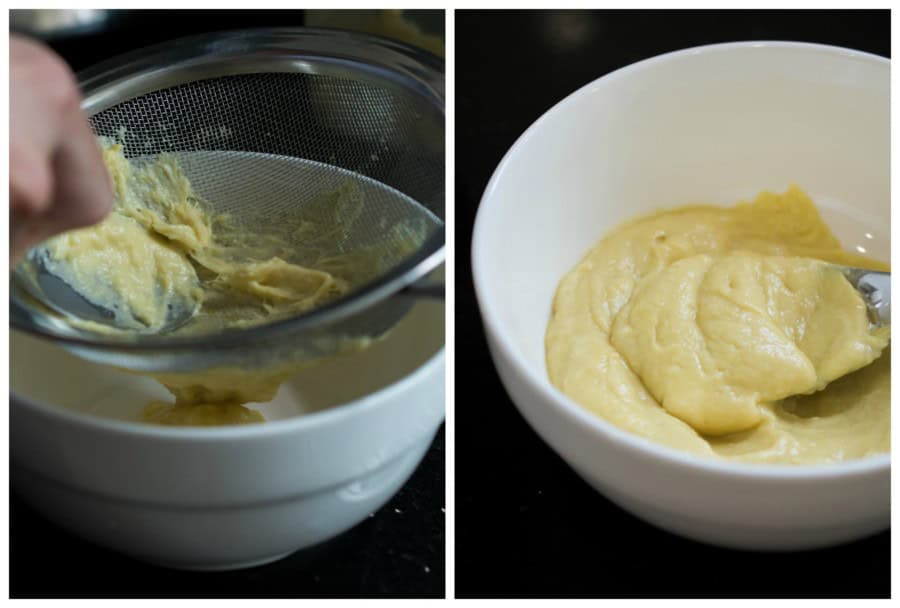 Next, stir in about 3/4 of a cup of Sweetened Condensed Milk
to the durian pulp. This is what will give the ice cream its sweetness, creaminess and richness.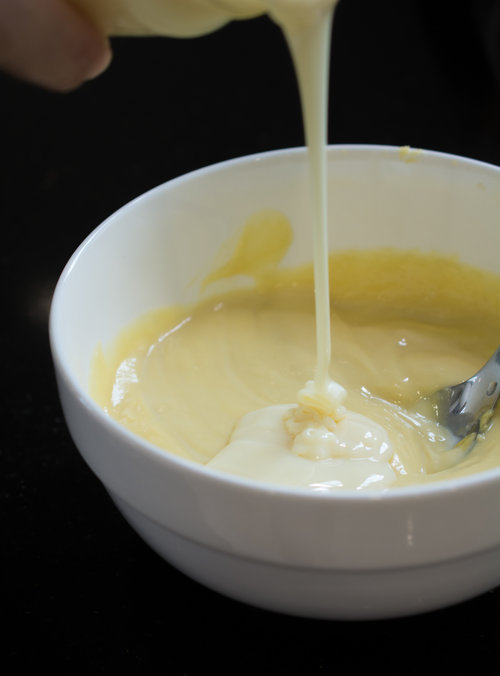 Because we're not using an ice cream maker for this recipe, we will need to whip up the cream. We'll use 1 1/2 cups of heavy whipping cream for this recipe. Make sure that the whipping cream is cold, so don't take it out of the fridge until you're ready to use it. Add 1/4 teaspoon of vanilla extract
 to the cream. This will give the flavor of the ice cream a little more depth.
Use a hand mixer
or a stand mixer
 to whip up the cream to stiff peaks – this means that the texture of the whipped cream should be a little on the firm side and when you lift the beater or whisk from the mixing bowl, the peaks should stand straight up instead of immediately sinking back down.
Next, gently pour the durian pulp mixture in to the whipped cream.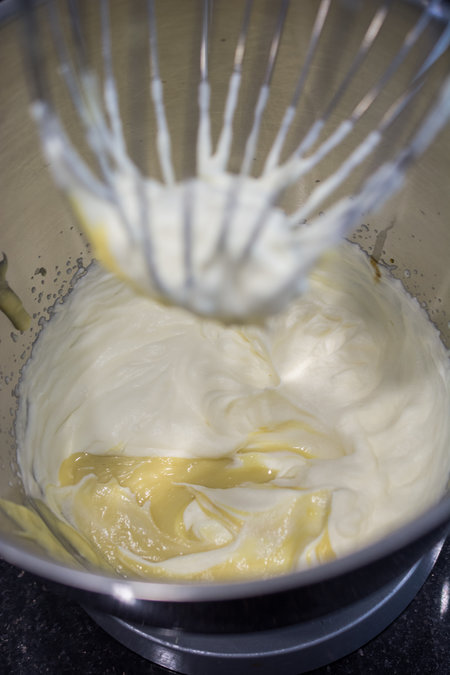 Give it a quick stir for a few seconds with the mixer so that everything is well incorporated, then pour it into a container.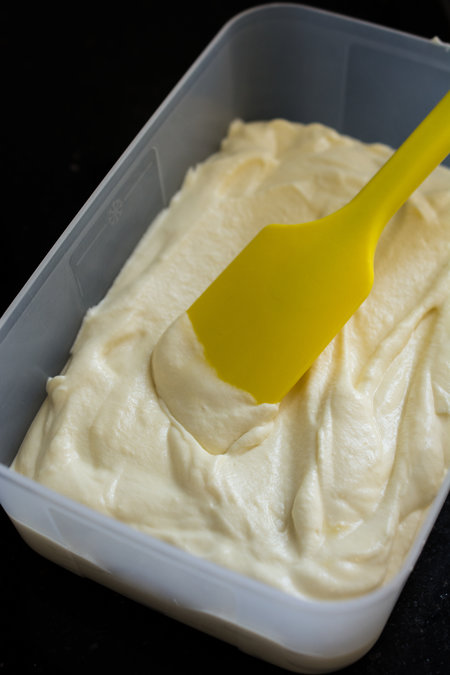 You'll want to make sure that this container that you use to freeze the ice cream is really AIR-TIGHT so that none of that durian smell will escape!
Allow it to freeze overnight before enjoying your homemade, delicious, creamy Durian Ice Cream 🙂
Enjoy!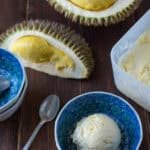 No-Churn Durian Ice Cream
Instructions
Run the durian pulp through a sturdy mesh strainer. Use the back of a large spoon to push the pulp through the strainer.

Stir condensed milk into the strained durian pulp, mix well then set aside.

Whip up the heavy cream to stiff peaks.

Slowly pour the durian pulp mixture in to the whipped cream. Gently whip until everything is well incorporated. Don't overstir.

Pour the ice cream mixture into an airtight container.

Freeze overnight.

Enjoy!