Thai Mango and Sticky Rice may look simple, but it is outrageously delicious. The rice is creamy, rich and smooth, and pairs so well with the sweet, ripe fresh mango.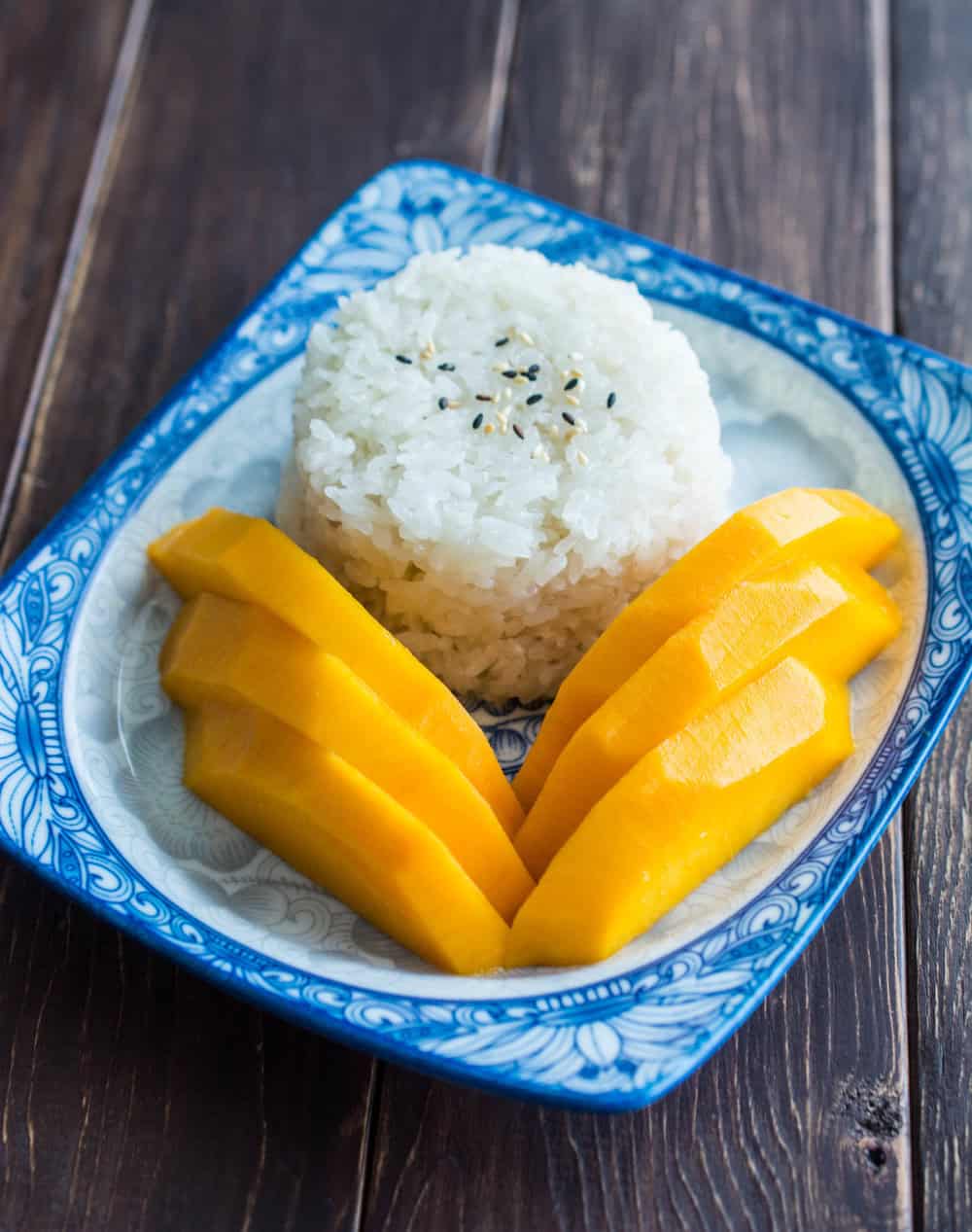 Happy New Year! Wow! What a year it has been. I'm celebrating this new year by sharing a recipe for one of my favourite desserts – Thai Mango and Sticky Rice.
We went to Thailand for long weekend recently with the family (had to take care of some visa stuff for my husband and children as well). It's only about a 4 hour drive from here. Right outside the hotel that we were staying at, there were street vendors selling delicious Thai food. Authentic, inexpensive, and sooooo gooood! I am crazy about mangoes so of course, I had to have some Thai mango and sticky rice!
Fruit with rice?? Sounds like a weird combination but it tastes heavenly. The rice in this dish is not the same type of rice you'd find in sushi. Instead of plain white rice, this is glutinous rice coated in thick, rich coconut milk and sugar. And instead of boiling the rice like you normally would, glutinous rice is steamed to get the right texture.
RICE:
Glutinous rice is slightly more opaque than plain white rice. You can find it in any Asian supermarket. It's also known as Thai Sweet Rice
.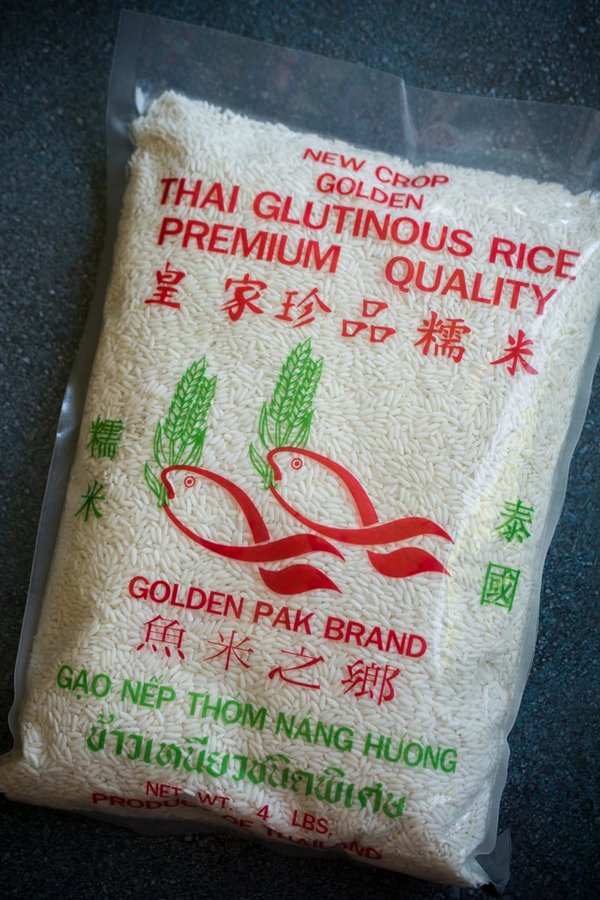 The glutinous rice needs to be soaked for at least 6 hours (up to overnight) before it is steamed. One and a half cups of rice (uncooked) will yield about 4 – 6 servings.
After the rice has soaked, you are ready to steam it. Do not boil this rice as it won't give you the same results.
There are tools you can buy to steam the sticky rice such as this Sticky Rice Steamer Pot and Basket
, but you can use any kind of steamer and some cheesecloth
. If you are using a bamboo steamer basket, I would still highly recommend using a cheesecloth as well so that the rice doesn't stick to the bamboo. My rice cooker has a steamer tray so I just put the rice on the cheesecloth, then placed the cheesecloth on my steamer tray.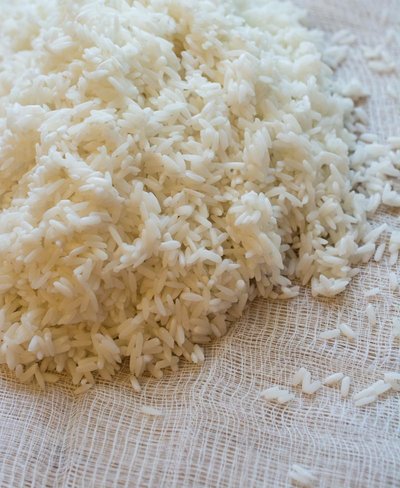 Steam the rice for 20 minutes, then transfer the rice into a large mixing bowl but leave the cheesecloth handy as you're going to use it again. Pour 1 cup of coconut milk, 2 and a half tablespoons of palm sugar or regular granulated sugar, and a pinch of salt over the rice. Mix well using a spatula or a rice paddle.
Pour the rice back on to the cheesecloth and place it back on the steamer for about 5 minutes. Let it cool before serving.
MANGO:
The mango is the superstar of this dish. How do you pick the right mangoes?
In the States, I loved the champagne mangoes. You can find them at most Asian supermarkets. I saw them at the grocery store a few times as well. Choose the mangoes that look really old and wrinkly. As soon as you cut the skin off, they'll look just fine. This is what champagne mangoes look like: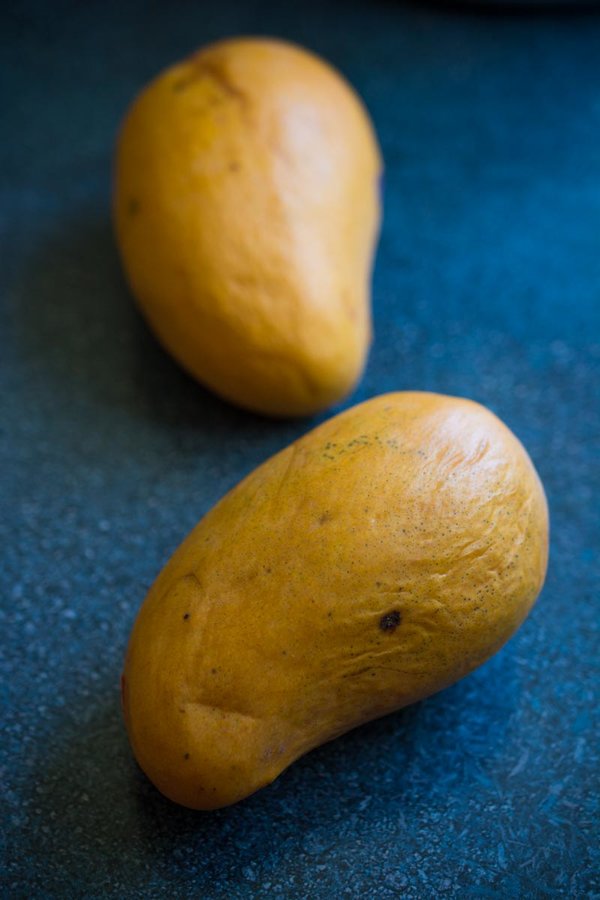 Any kind of mango will work. Choose mangoes that are very ripe. They should be slightly soft to the touch; just like avocados. If the mangoes are still not ripe, let them sit on your kitchen counter-top for a few days. As soon as they are ripe, put them in the fridge to slow down the ripening.
Slice the mangoes just before serving. Serve with sticky rice garnished with a pinch of sesame seeds.
Enjoy!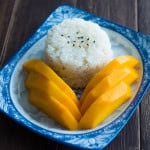 Thai Mango and Sticky Rice
Instructions
Soak the glutinous rice for at least 6 hours, up to overnight.

Steam the rice for 20 minutes (place uncooked rice in cheesecloth, then steam in any kind of steamer)

Put the cooked rice in a large mixing bowl. Pour coconut milk, sugar and salt over the rice. Mix well.

Put the rice back into the cheesecloth and steam for another 5 minutes. Let cool.

Slice mango just before serving. Serve with rice. Sprinkle some sesame seeds on the top of the rice for garnish.

Enjoy!