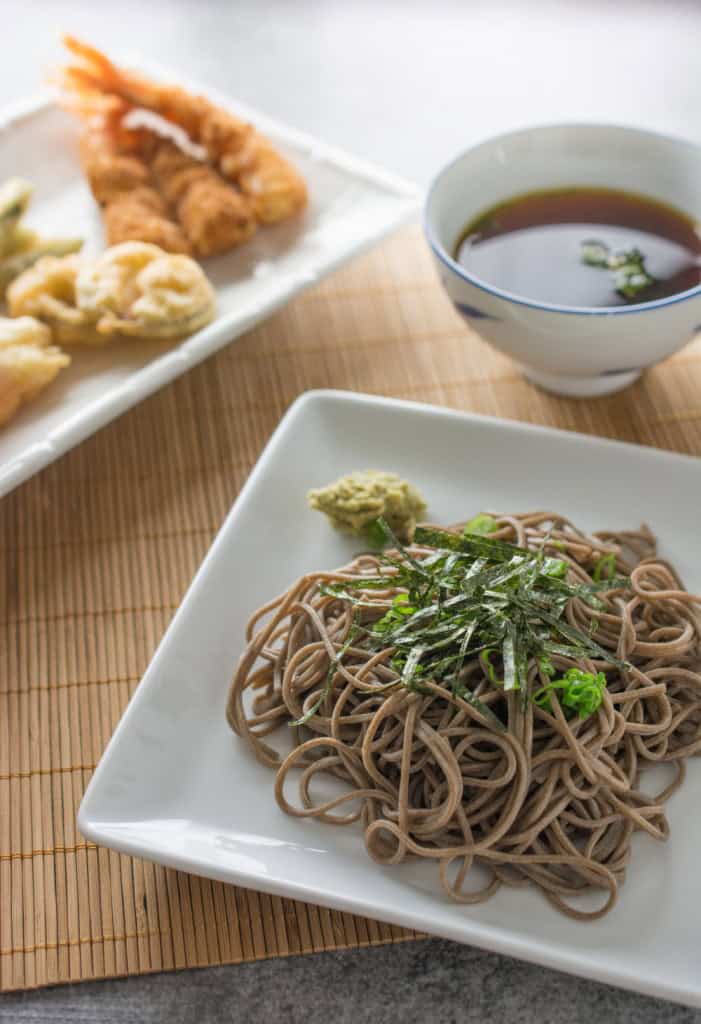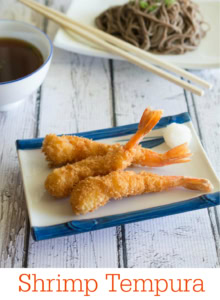 Zaru Soba is one of my family's favorite Japanese dishes. It's chilled buckwheat noodles served with a cold dipping sauce/broth, topped with shredded nori, finely chopped scallions, and a bit of wasabi. I like to stir the wasabi into the broth so I get a little bit of a kick with each bite.
I remember my parents taking us to a Japanese buffet dinner when I was about 12 years old or so. My Mum had picked up a bowl of Zaru Soba for my Dad from the buffet table. He forgot to stir the broth and there was a HUGE lump on wasabi at the bottom of the bowl. The big lump of wasabi was hiding in his noodles twirled around his chopsticks – as you can imagine, that was a nice surprise for him!
At most Japanese Restaurants, Zaru Soba is served with Tempura. Match made in heaven!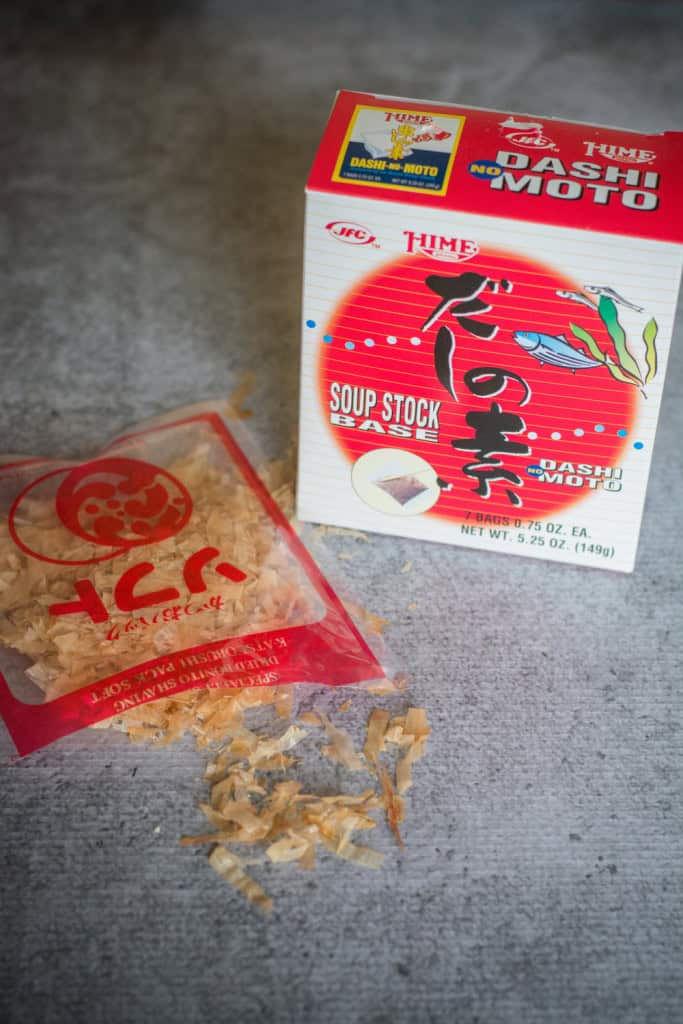 You'll want to prepare the broth well ahead of time as you'll need to let it cool, then put it in the fridge to chill. Tossing in ice cubes at the last minute does not work that well (Guilty!)
For the broth, I use Dashi Moto soup stock base, dried bonito flakes (both pictured on the left) and a few other simple ingredients. You'll find the recipe and instructions below.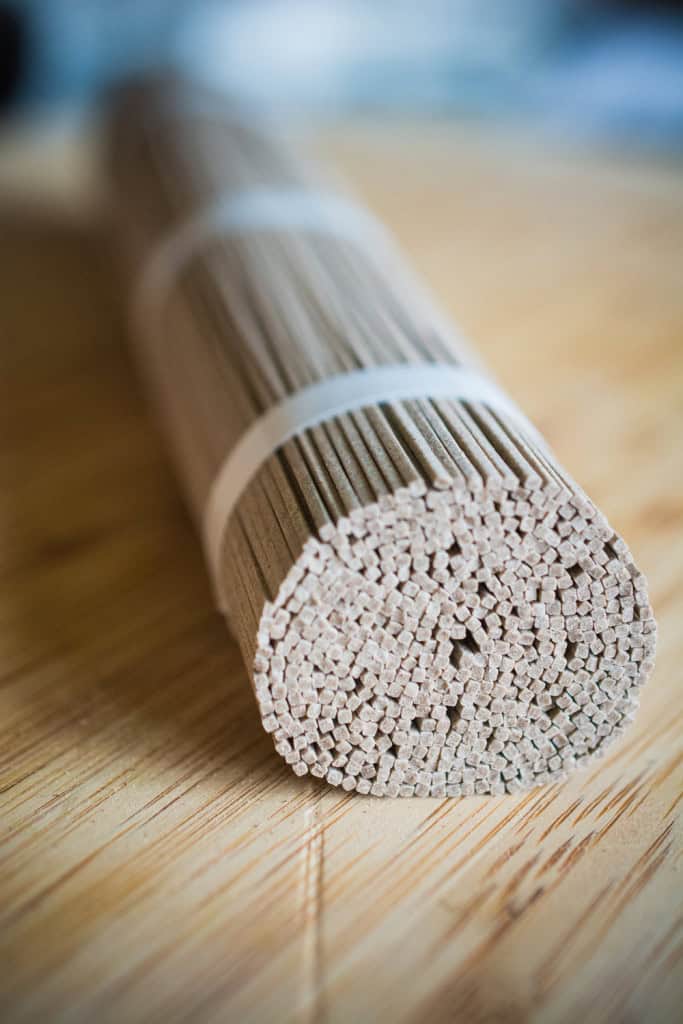 The soba noodles only takes a few minutes to cook so you can either prepare it at the last minute, or make it ahead of time and keep it in the fridge, covered in plastic wrap.
Boil the noodles per the instructions on the package. When it's ready, strain the noodles, then run it through cold tap water for about a minute. Make sure that all of the noodles are cold.
Add shredded nori and sliced scallions on the top, wasabi on the side, and you're good to go!
Enjoy!
PS – CLICK HERE for my Shrimp Tempura recipe!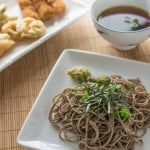 Zaru Soba
Instructions
Bring 3 cups of water to a boil in a small saucepan. Add soup stock base packet, soy sauce, mirin, sugar, and rice vinegar. Let simmer over medium-high heat for about 5 minutes.

Add bonito flakes, let simmer for another 5 minutes.

Let cool, then chill in refrigerator.

Prepare the soba noodles according to the directions on the packaging.

Strain the noodles in a large colander, then rinse with cold tap water (as cold as possible) for about a minute. Make sure all the noodles are cold.

When the noodles are cold, let it dry for a few minutes, then store in the fridge under plastic wrap until ready to serve.

Garnish with shredded nori and sliced scallions. Serve with the chilled broth.

Enjoy!
0