Lychee Martini is a sweet, tropical twist on the traditional martini. Make this simple cocktail anytime year round and as you sip, close your eyes and let your imagination take you to a tropical paradise.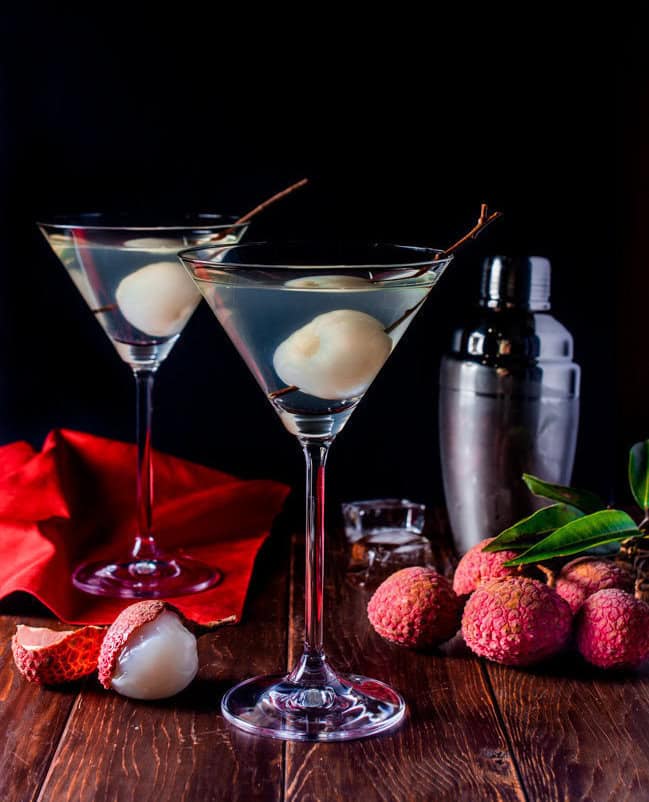 This Lychee Martini features the classic martini cocktail flavors with the amazing floral notes of the lychee fruit. These are perfect for your next summer pool party, or for a romantic evening at home with your sweetie. Close your eyes as you sip on this delicious cocktail and be instantly transported to your favorite tropical vacation destination. The perfect escape after a long day.
All you need to make Lychee Martini is vodka, vermouth, a can of lychee in syrup, and ice. If you find lychee syrup too sweet, you can also use boxed or canned lychee juice.
If you have access to fresh lychee, you can certainly use those as well. To make lychee juice, remove the skin and the seed, then run them through a juicer, or you can also use a blender to make a slightly thicker puree.
Fill your cocktail shaker halfway with ice, then add 6 oz lychee syrup (or juice), 4 oz vodka and 1/2 oz vermouth.
Shake vigorously for about 20 seconds, then pour into martini glasses. Garnish with fresh or canned lychee fruit.
Cheers!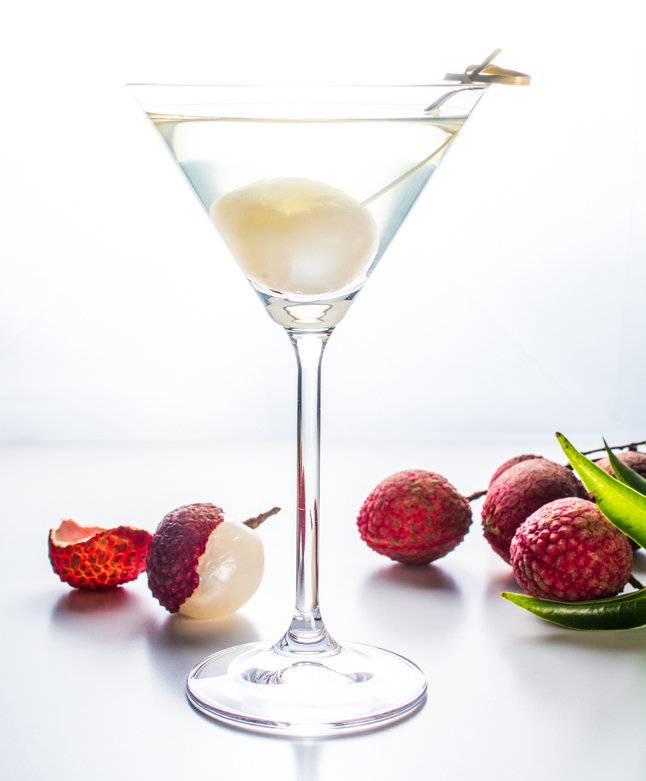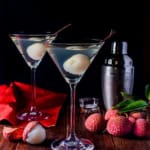 Lychee Martini
Ingredients
1 1/2

cups

Ice

6

oz

lychee syrup

from canned lychee

4

oz

vodka

1/2

oz

vermouth

Canned or fresh lychee fruit for garnish
Instructions
Fill cocktail shaker half-way with ice.

Add lychee syrup, vodka and vermouth.

Shake for about 20 seconds.

Pour into martini glasses.

Garnish with fresh or canned lychee fruit.

Enjoy!