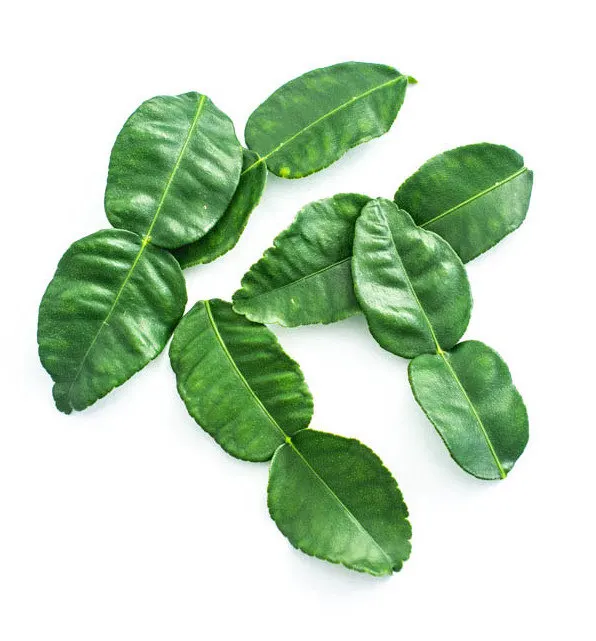 Kaffir Lime Leaves are amazingly aromatic and are used in many SouthEast Asian and South Indian dishes. The leaves can be used fresh, dried or frozen. In the United States, you can find Kaffir Lime Leaves in the frozen section of most Asian supermarkets.
There isn't really any good substitute for Kaffir Lime Leaves but in a pinch, you can use regular lime zest.
Kaffir Lime Leaves are a key ingredient in Tom Kha Gai, a popular Thai Coconut Chicken Soup. The leaves are finely shredded to impart maximum flavor into the soup.
The leaves can also be used whole, like in my Thai Tom Yum Shrimp Stir-Fry recipe if you want to introduce just the aroma to the dish without overpowering it. However, they should not be eaten whole as the flavors will be much too strong.