Carrots add sweetness, crunch and a splash of color to most dishes; especially stir-fries. Make them stand out even more by cutting the carrots into pretty flower-shaped slices. Here's a step-by-step guide on how to cut carrots into flowers!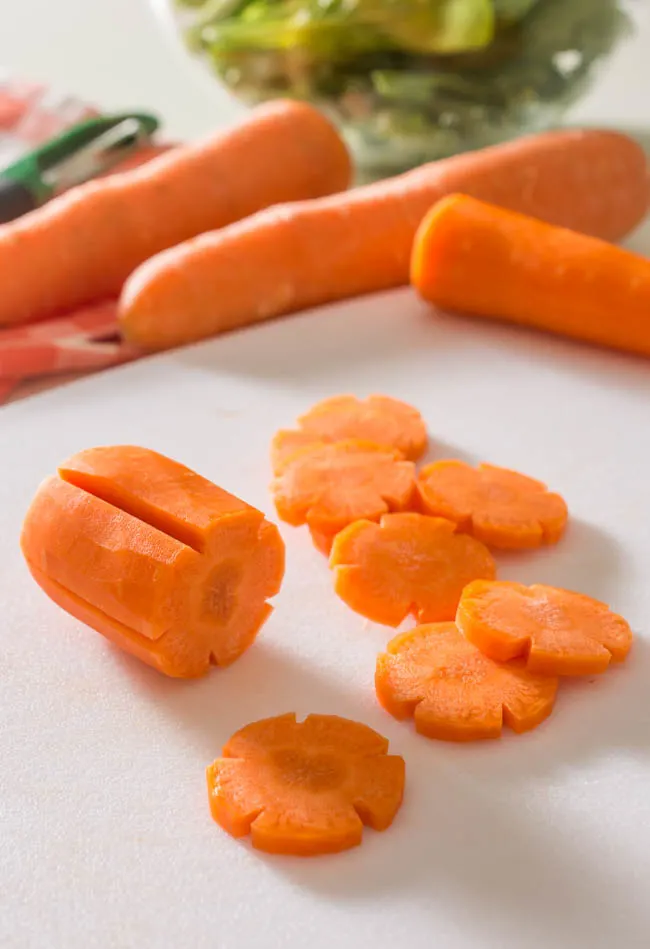 I love adding sliced carrots to my vegetable stir-fries. They give the dish a nice splash of color and also add great texture and flavor. Taking just a couple of extra minutes to cut the carrots into flower-shaped slices can truly elevate the look of the dish. These also look great in salads. Alternatively, these pretty carrot flower slices can also be enjoyed by themselves. Add some to your child's lunchbox for a fun, healthy snack!
How to Cut Carrots into Flowers Step-by-Step
1. Wash and peel the carrot.
2. Place the carrot horizontally on a cutting board, then cut it in half down the middle.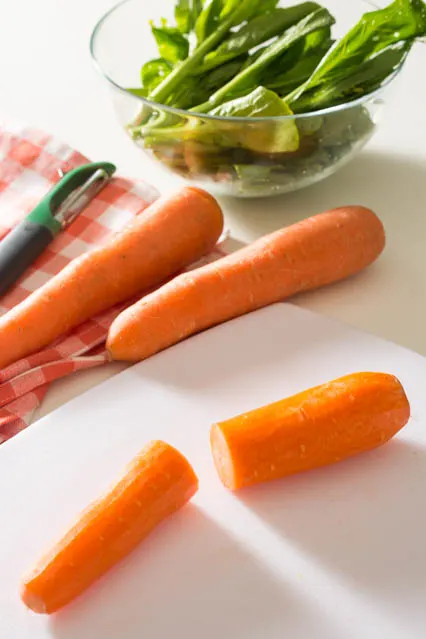 3. Cut off the ends.
4. Cut a V-shaped groove using the length of your knife's blade. Carefully cut at a 45-degree angle on one side, then again on the opposite side to complete the V. Don't make the grooves too deep or the flower petals will look too square. Start small, and you can always make the groove deeper if needed.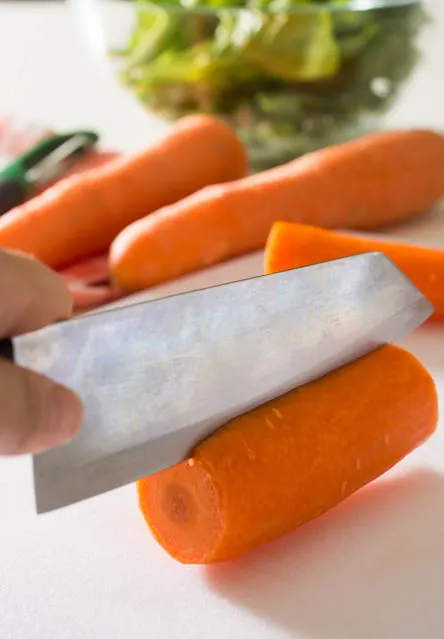 5. Cut four more grooves on the carrot, spacing them evenly.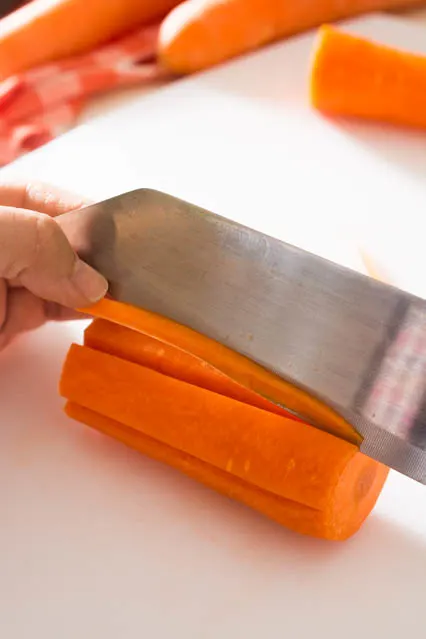 6. Five grooves on the carrot will give you five petals on the flower, which is ideal for aesthetics as most flowers have 5 petals. On smaller carrots, you may only be able to cut four grooves which will give it four petals, which is okay too.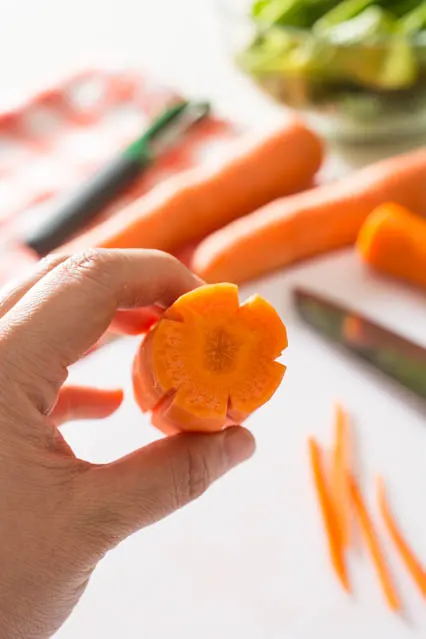 7. Place the carrot horizontally on your cutting board then cut into thin slices.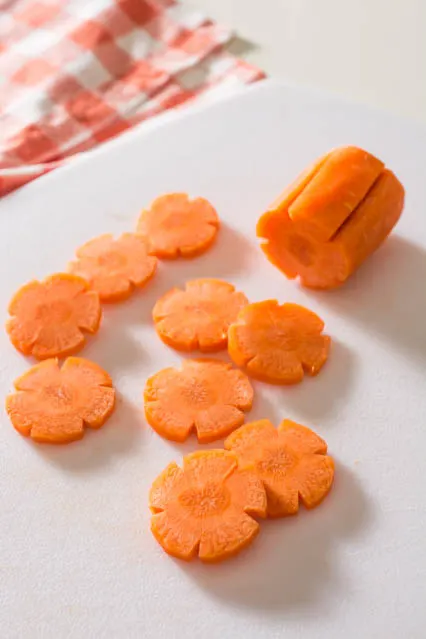 8. Voila! You now have carrot flowers! Use them in stir-fries, salads, or enjoy them as a healthy snack.
I love using carrot flowers in my vegetable stir-fries