This spin on the American-Chinese classic features delectable shrimp, bell pepper, and crunchy roasted peanuts covered in a savory and slightly (or very!) spicy sauce. So easy to prepare and ready in only 15 minutes!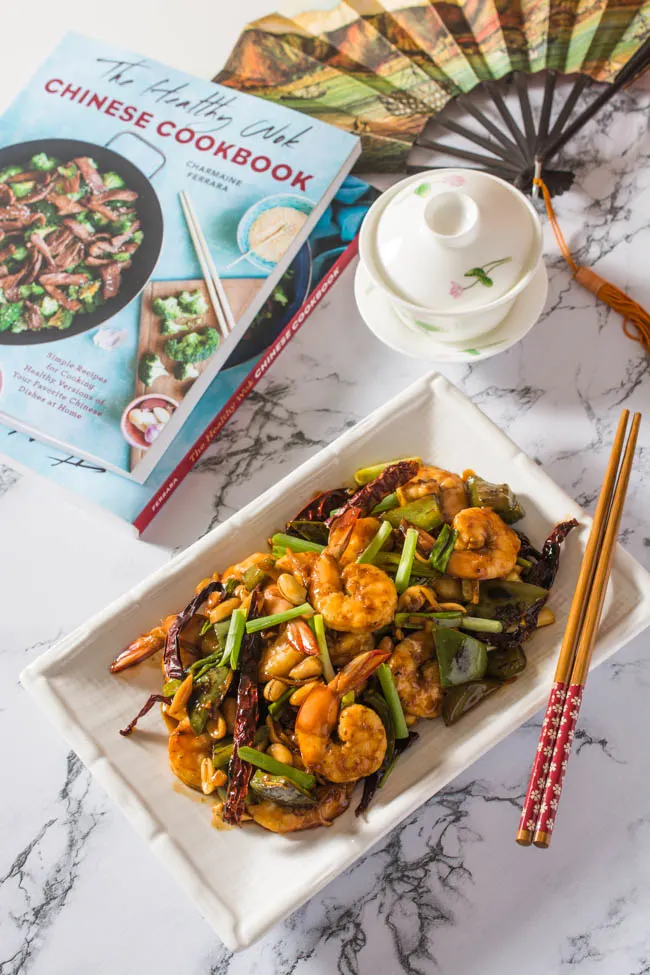 2017 has been a super exciting year for me as I had the opportunity to watch one of my biggest dreams turn into reality – my very first cookbook was published! My passion through this cookbook (and this blog!) is to show you how simple it is to create delicious Chinese recipes at home.
One of my absolute favorite dishes in the cookbook is Kung Pao Shrimp. I thought I would share the recipe here as a sneak peek at what you would find in the cookbook.
Kung Pao Shrimp is a spin on one of the most popular American-Chinese classics; Kung Pao Chicken. It features large succulent shrimp, slightly charred bell pepper and crunchy roasted peanuts (my personal favorite ingredient in any Kung Pao dish), covered in a delicious savory sauce. Not only is it super easy to make; it comes together in only about 15 minutes!
The dried red chili is mostly for flavor and just a touch of spice, but you can turn up the spiciness of the dish by cutting the chilis in half or even into quarters (if you dare!)
Heat 2 tablespoons of peanut oil in a wok over medium heat. Add 1 small bell pepper (cut into bite-sized pieces) and about 8 – 10 pieces of dried red chili. If you like your Kung Pao Shrimp spicy, cut the dried chilis into halves or even quarters. If you are daring, you can even add a fresh jalapeno pepper! Allow the skin of the bell pepper to blister.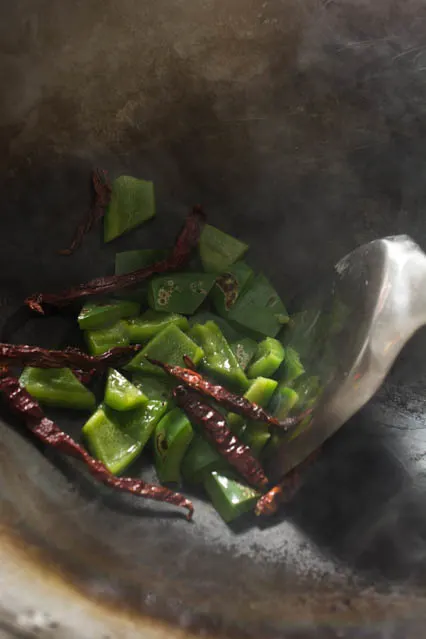 Next, add the ginger and garlic, and stir-fry till aromatic; about 20 seconds.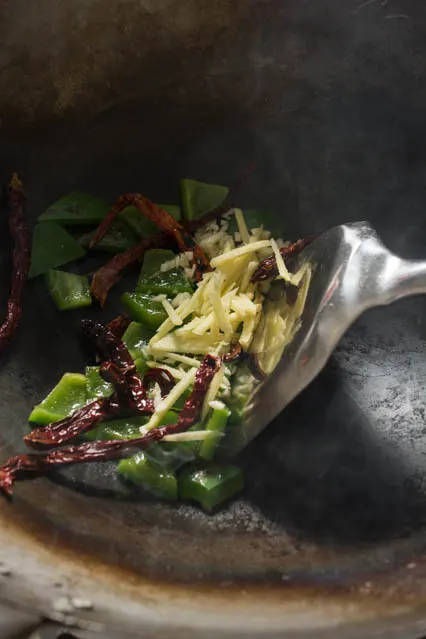 Add the shrimp, spreading them out in a single layer. Cook the bottom side of the shrimp before stir-frying them for about a minute or until fully cooked.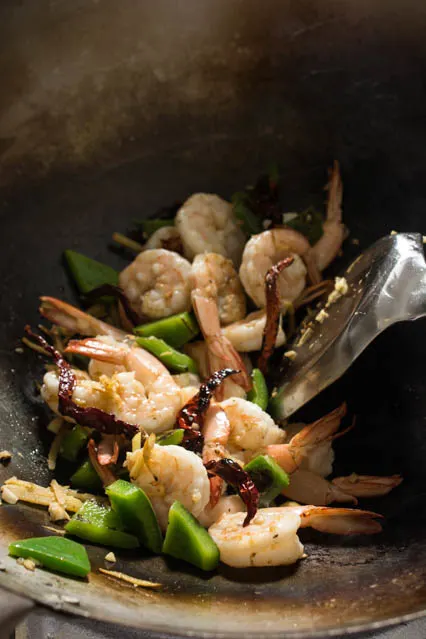 Add the roasted peanuts and then the sauce. The sauce will thicken very quickly due to the cornstarch. Turn off the heat, add the scallions, then transfer to a serving dish.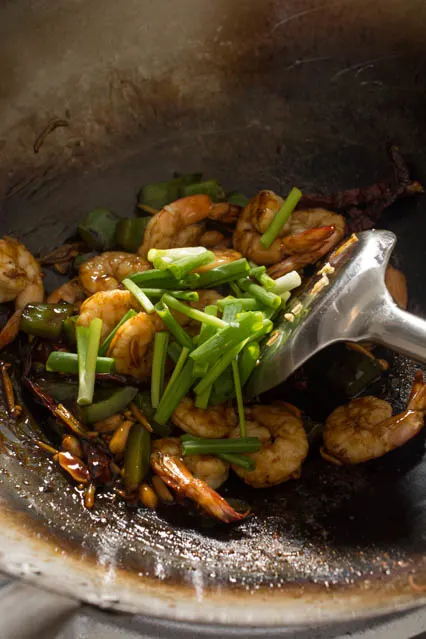 Enjoy with steamed white or brown rice.