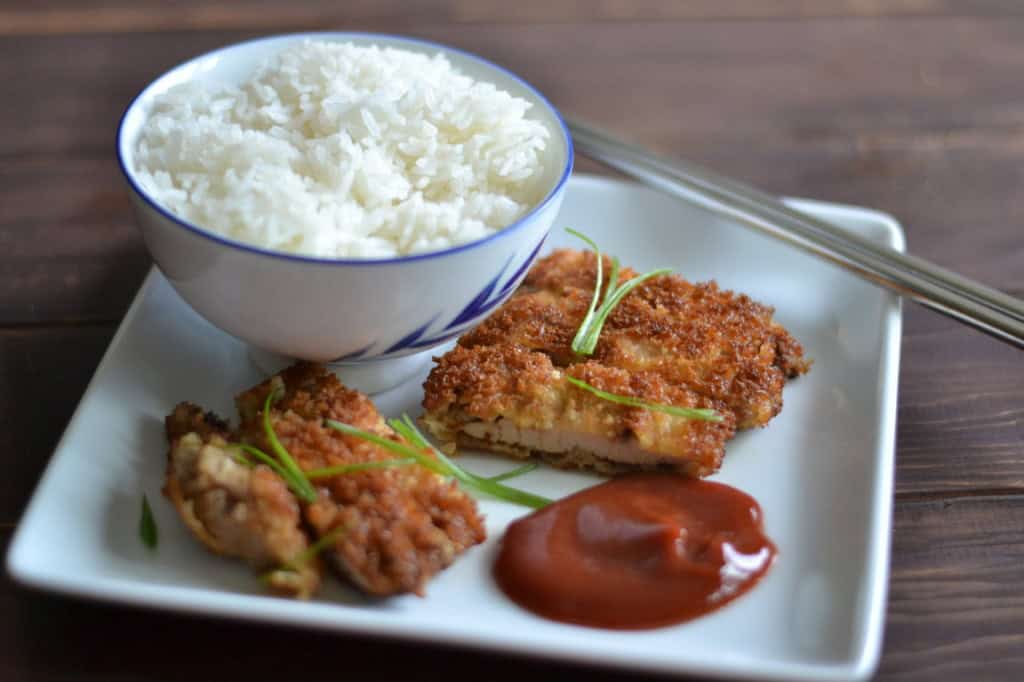 Chicken Katsu is one of my husband's favorites Japanese dishes (aside from sushi). We love Japanese food but we don't love how expensive it is to dine out! Japanese food, especially, is always so expensive! This dish is so easy and inexpensive to make at home. It could cost $8 or more at a restaurant, but when making it at home, it's only about $1 per serving (if not less)! Yes, you read that right!
An optional step is to marinade the chicken in a mixture of Worcestershire sauce and soy sauce for a few hours. Talk about huge flavor!!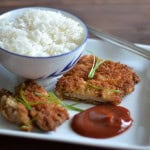 Simple Chicken Katsu
Instructions
Place chicken on large cutting board, cover with plastic wrap, then pound out till the chicken is at about 1/4 inch thickness.

Optional step: Marinade chicken in Worstershire sauce and soy sauce for about 3 hours (or overnight)

Place eggs, flour and panko in three separate shallow dishes.

Heat up cooking oil in pan over medium-high heat (about 1/4 inch of oi). Make sure that it's hot enough before frying chicken.

Coat chicken in a thin layer of flour (shake off excess), dip into the egg, then coat in panko breadcrumbs.

Fry until golden brown (about 3 minutes on each side).

Serve with steamed rice and katsu sauce.